The another game "Oilonshow"
On the 24th of November, "Oilonshow" held their next game.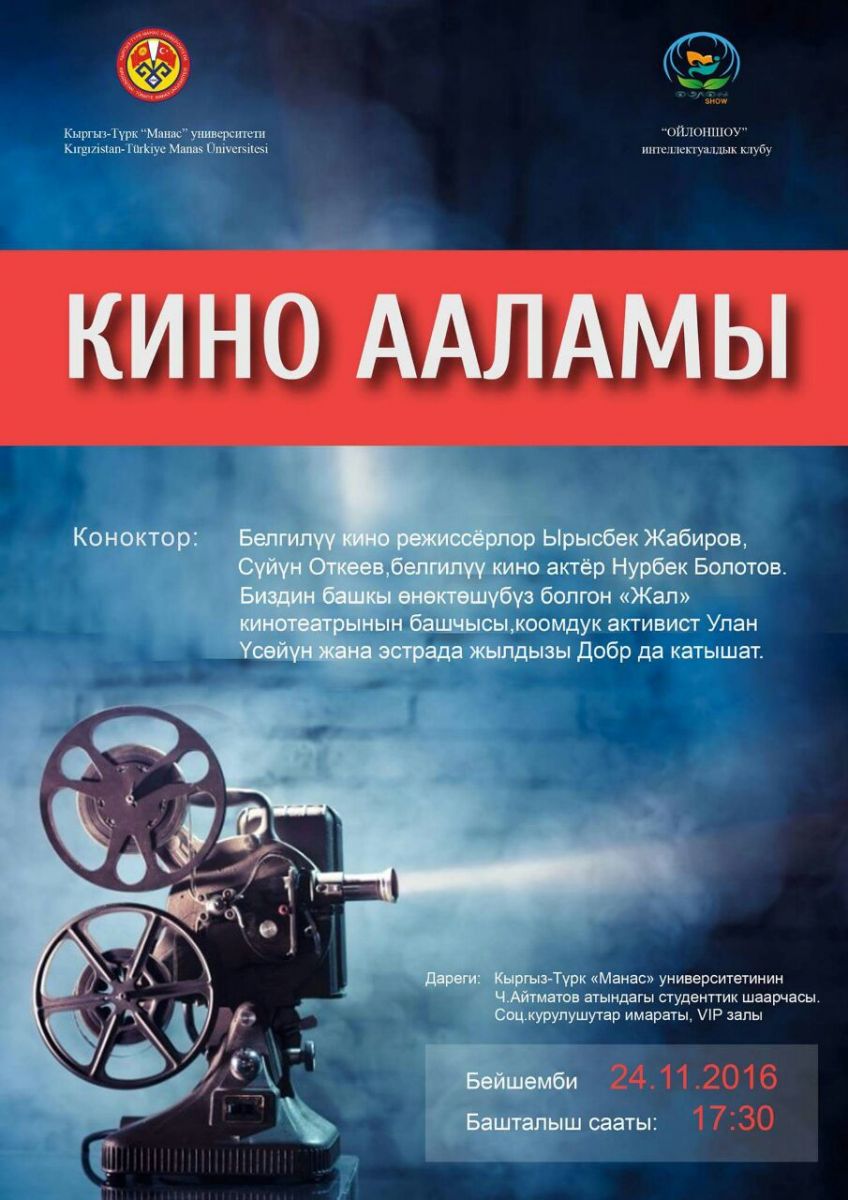 A game called "World of Cinema" was organized in honor of the 75th anniversary of the Kyrgyz cinema, where guests were the famous film directors Yrysbek Jabirov, Suyun Otkeev, well-known actor Nurbek Bolotov, singer Dobr, and the chairman of public fund "Kochmon" Ulan Usoiun.Also, the members of jury were Aiazbeck Atamkulov, Abdrahman Sulaimanov, Adilet Kubanychbekov and Zalkar Amanov.19 teams have participated the game, out of them 11 teams passed the qualifying round.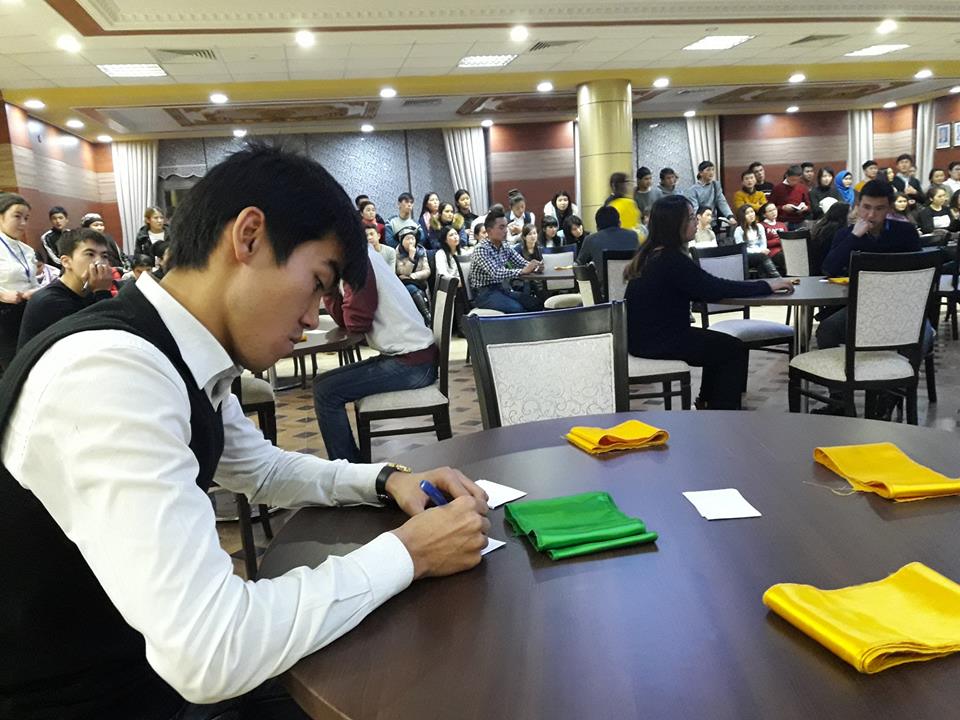 In the end, the podium of honor was occupied by "Sabat", the third place, the second place gone to "Olimp", and the first place was conquered by the team "A4".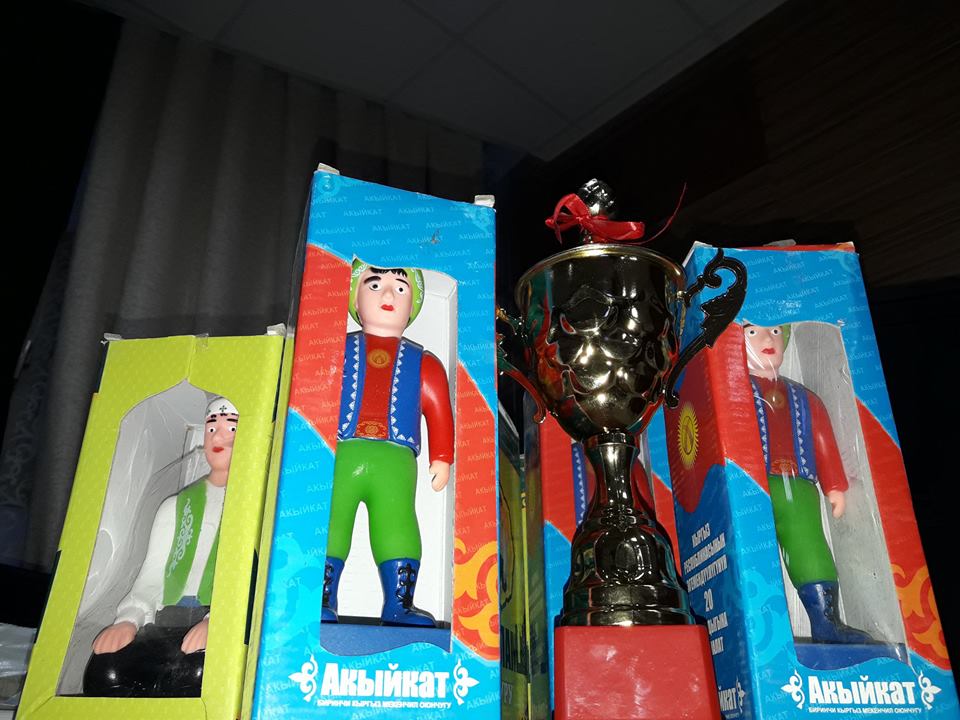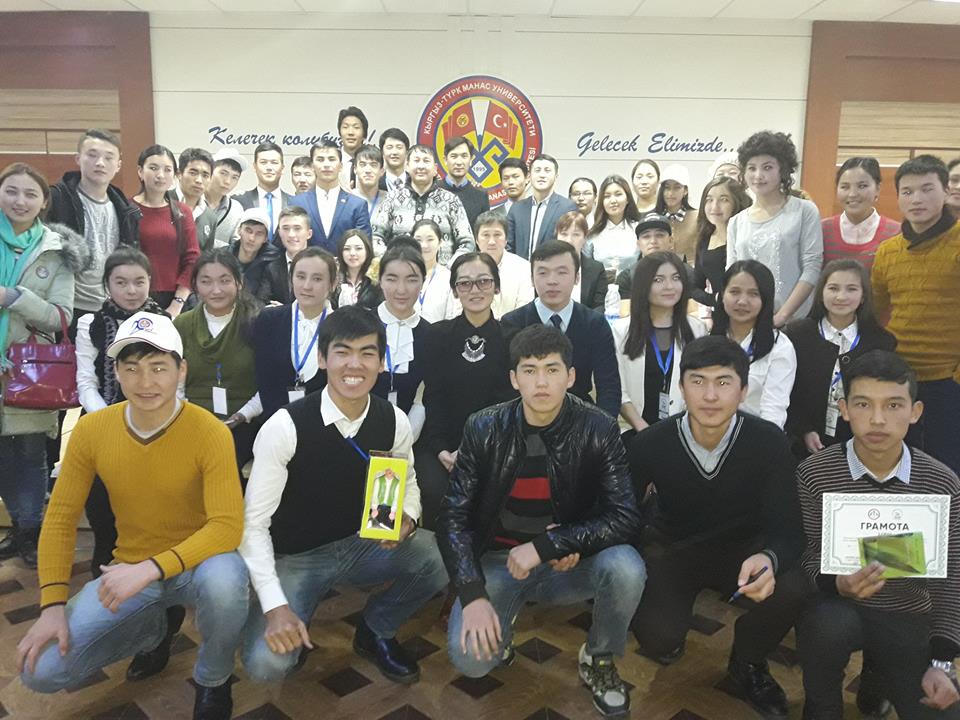 Prepared by: Nurzida Toygombaeva
Translated by: Aikel Tashtanbaeva