Erkin Ryskulbekov has shared with "Secrets of Success"
On March 13, the seminar called "Secrets of Success" was held in the Conference Hall named after K. Tynystanov. There the speaker was graduate of our university, and TV presenter Erkin Ryskulbekov.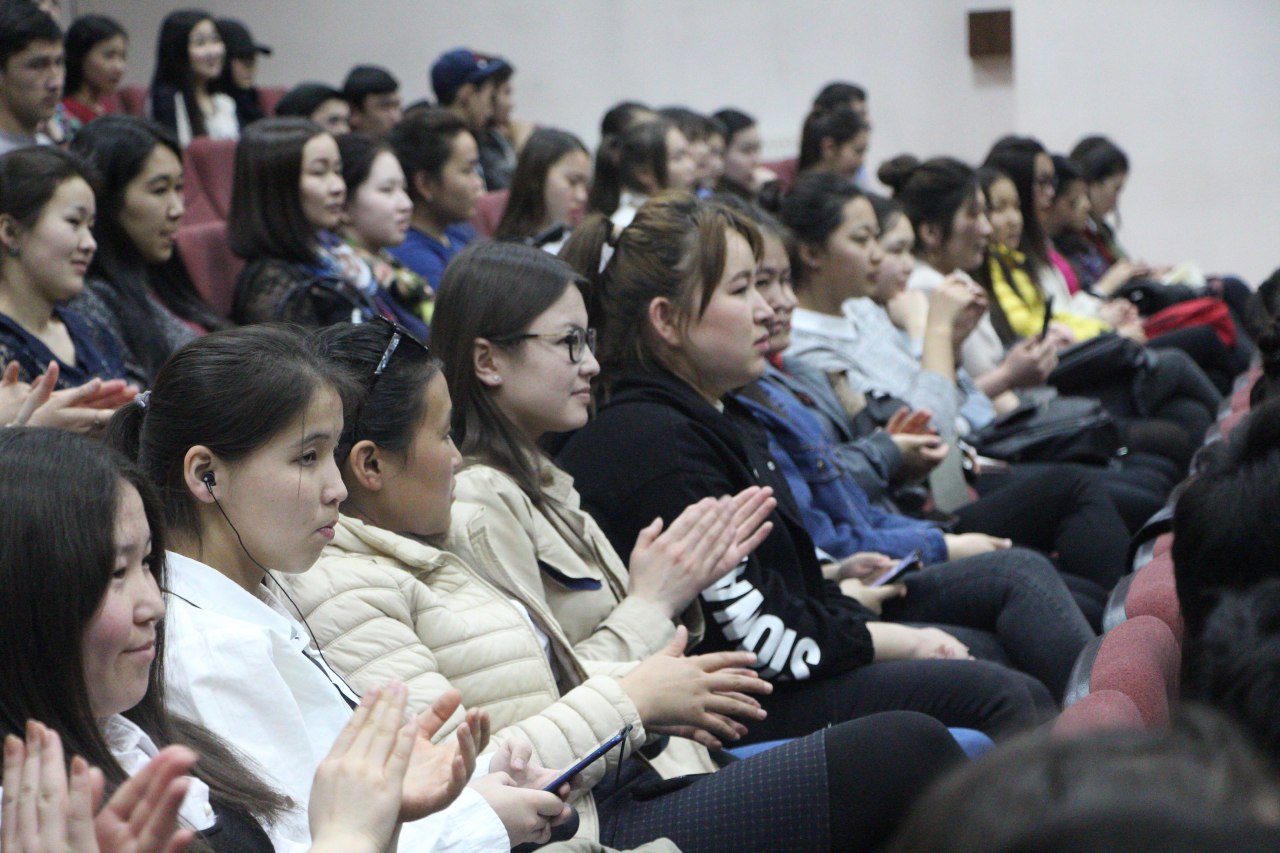 According to his saying, there is no exact definition of success, for each of us it is different. Being happy to come to work in the morning and coming back to home in a hurry he also considers as a success.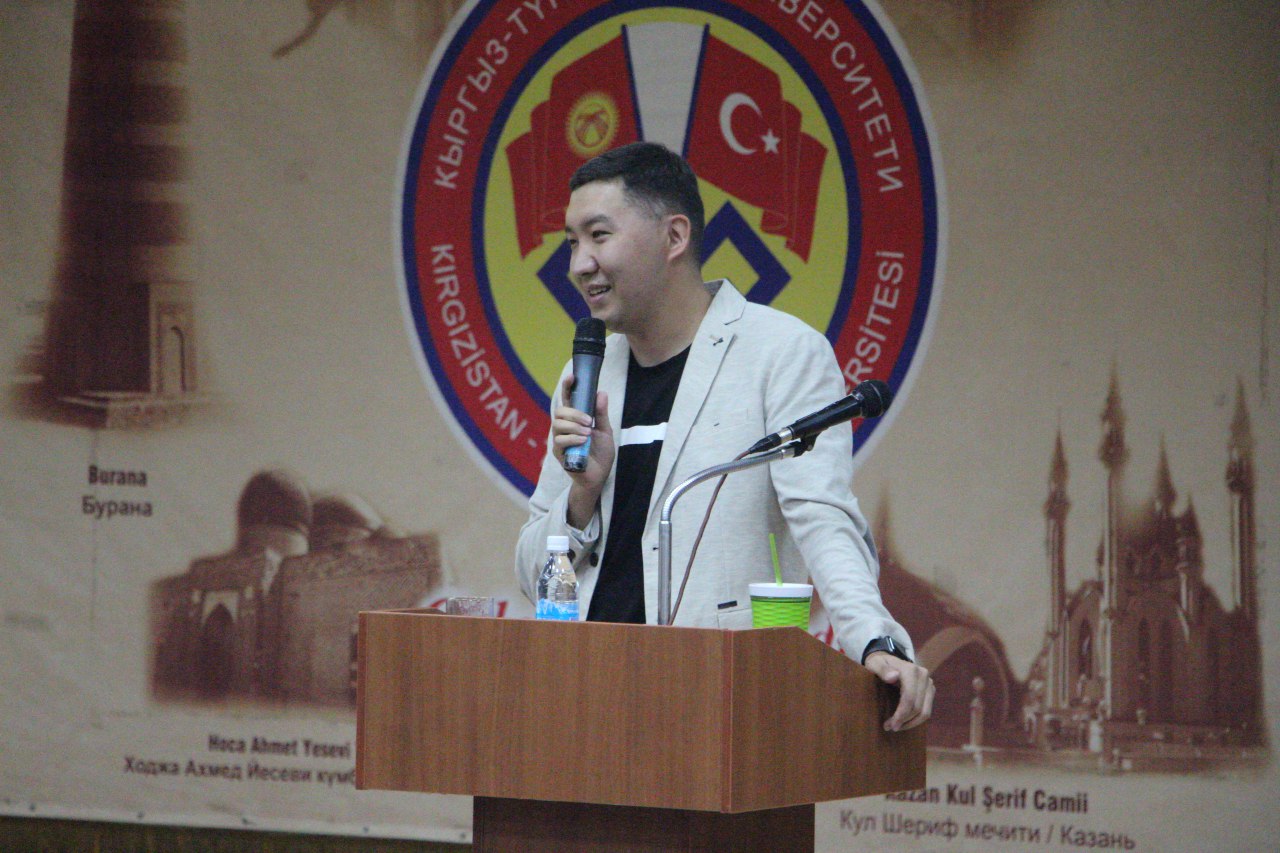 "Every time when I come to Manas, I recall my student time, because there is something special which belongs only to this place. It's not only place where you get education which opens your way to your future, it is also place which brings you up to become human". – told Ryskulbekov. He offered to the students to combine theory and practice together.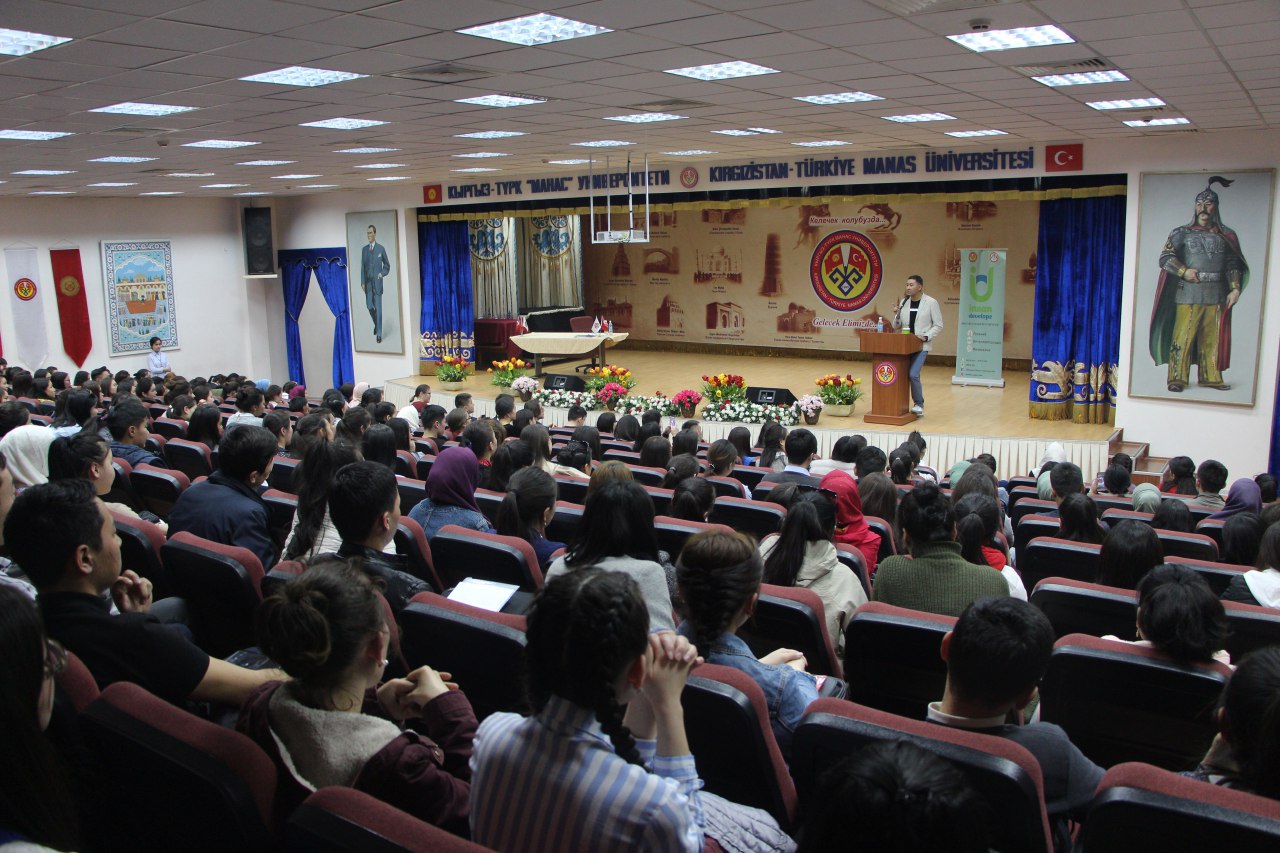 During the seminar students got answers to the questions which were interesting to them. He also managed to read expressively his favourite poetry.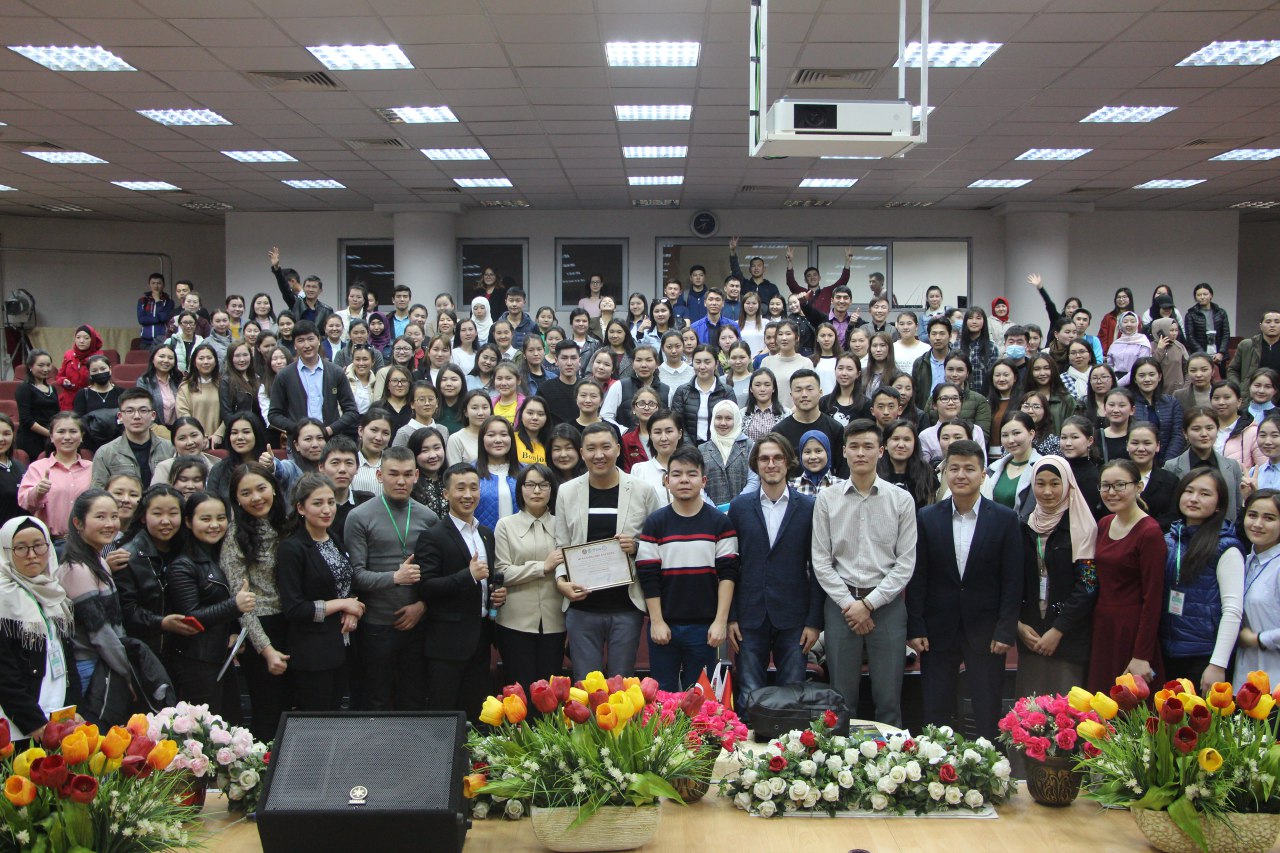 Note that, the event was organised by the "Human Development" and "Biolife" student clubs which were created by the Students Council.
Prepared by Nurzat Kazybekova

Translated by Timur Bapiev