10-DAY BOOK READING MARATHON
On February 10-19, 2021 the 'Personal Development' club of the Student Council implemented fascinating project as 10-day book reading marathon. 20 members of the club have participated in this marathon and only 7 of them were acknowledged that they have successfully completed these daily tasks. Those finalists were awarded with certificates of achievement.
At the end of the marathon participants were able to:
- Improve their oral skills as eloquence;
- Acquire new useful habits;
- Do daily exercises;
- Debate and discuss on daily Q&A about autobiographical novella by Mukai Elebaev which is called 'The Long Way'.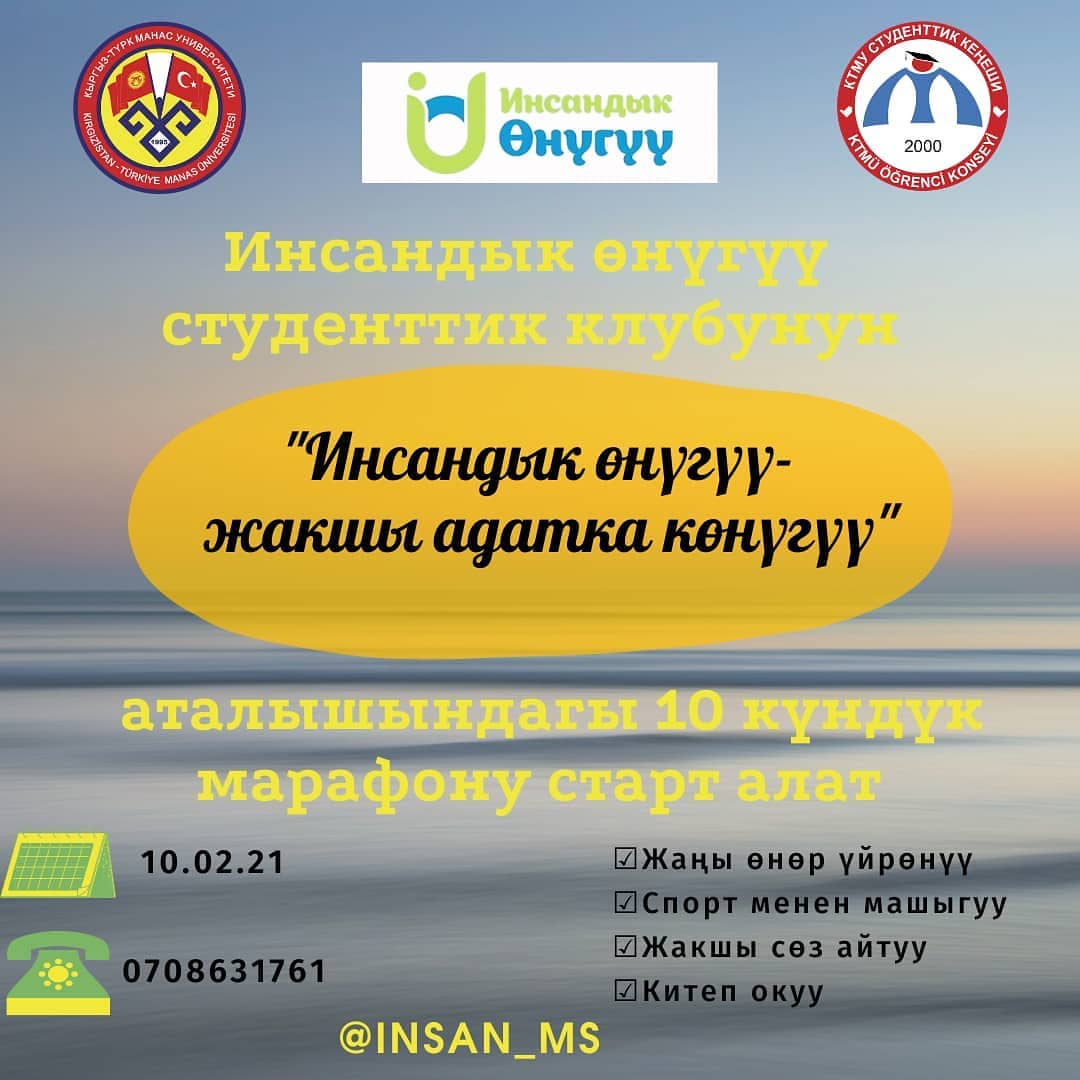 Prepared by: Muhammed Ramazan Kurtoglu

Translated by: Adina Rashidova