Haydi Türkçe Konuşalım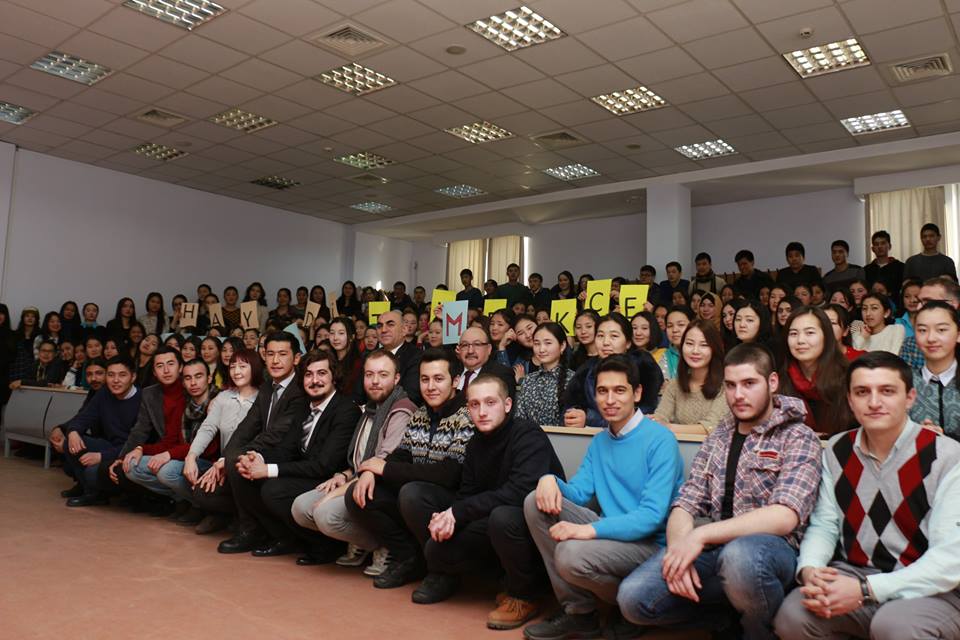 Let's speak Turkish! The project "Let's speak Turkish!" (original name "Haydi Türkçe Konuşalım") was founded in 2013.
The aim of the project is to teach the students of the preparatory classes the Turkish language on the basis of practice; to help them to express their thoughts in public correctly and clearly, and also, to strengthen relationships between students.
Currently, about 500 students are practicing their Turkish and, at the same time they are learning the history and culture of Turkish people.
Lessons are held every Saturday from 9 a.m. till 12 p.m. The lessons are being conducted by the students and volunteers, who are the native speakers of Turkish language.
At the end of the year the project participants will be awarded with certificates.
Volunteer Students:
1) Orhan Ayaz ULUTÜRK
2) Salim AKBAŞ
3) Ceylan ALİEVA
4) Fatih ÖDEMİŞ
5) Rabia İrem KIRAL
6) Muhammed Memduh GÖKTÜRK
7) Türkan İslem ABATAY
8) Ahmet Furkan MUTLU
9) Ahmet Faruk TOK
10) Alihan OLUK
11) Selman YATGIN
12) Osman YİĞEN
13) Eliza BUTAEVA
14) Baktıgül Şerali Kızı
15) İdin Toktomamat Kızı
The founder and headers of the projec:
| | | | |
| --- | --- | --- | --- |
| | | | |
| (2013-2015) | (2015-2017) | (2017-2018) | (2018-2019) |