THE ORIGINS AND DEVELOPMENT ASPECTS OF KYRGYZ SCIENCE
On March 18, 2021, there has been a seminar 'The Origins and Aspects of the Development of Kyrgyz Science Studies' organized by the 'Central Asia History' club of the Student Council. This seminar was held online via Google Meet with a guest from Manas University Prof. Dr. Jeenbek Alymbaev, a lecturer at the History department.
During the seminar, Prof. Dr. Alymbaev has focused on the issues of Kyrgyz Science and gave detailed information about the origin of Kyrgyz Science, its historical development, researches in this field such as analysis of Russian scientists and researchers.
Besides, there were students from Osh State University at this webinar. Afterward, Prof. Dr. Jeenbek Alymbaev has shared new ideas and fields with young historians and researchers. At the end of the webinar, participants asked several questions regarding this workshop.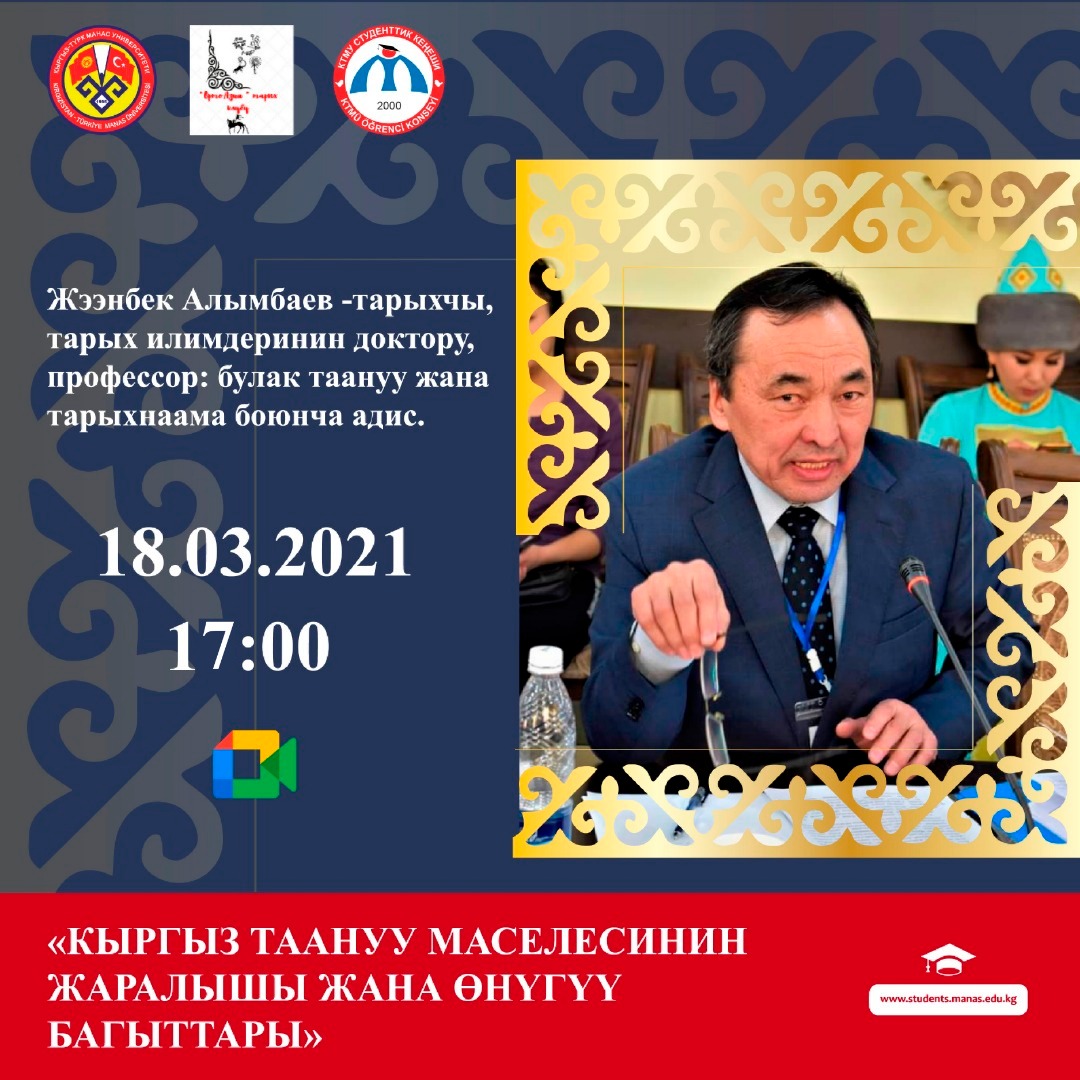 Prepared by: Muhammed Ramazan Kurtoglu

Translated by: Adina Rashidova