STUDENTS PLAYED FOOTBALL DESPITE OF THE RAIN
On December 6, the friendship football games were held by the chairman of the Student Council's Sports events. Students from the Faculties of Engineering and Tourism participated in the game, in the sport stadium of our university.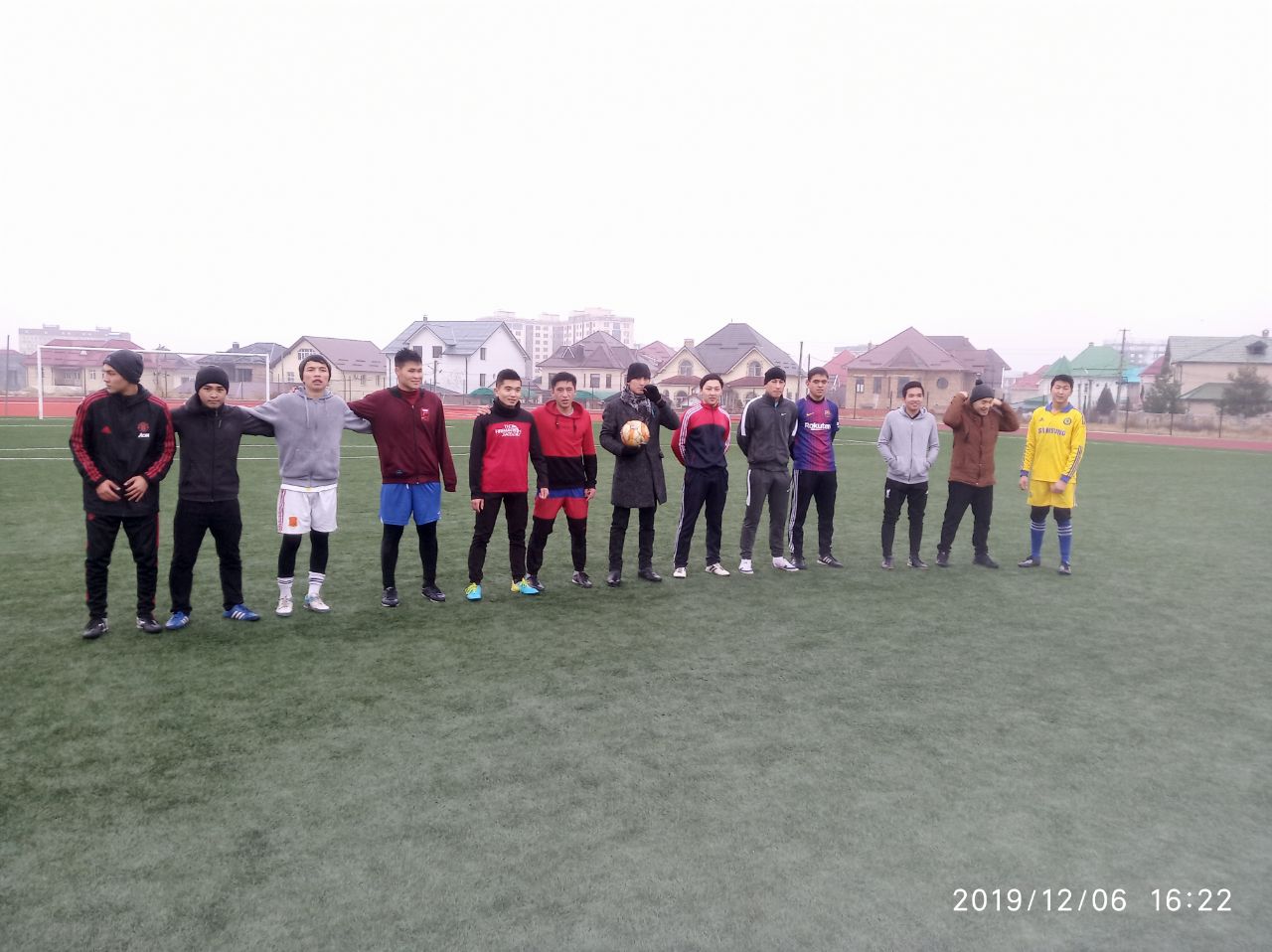 The game consisted of two parts. In the first part, students from the Faculty of Engineering won the game with scores 3/1, then in the second part the Faculty of Tourism beat them with scores 4/2.
At the end, the scores were 5/5, so the friendship won this match.
The Sports events chairman of the Student Council Turgunboev Ali: "Students came to play football despite of the rain which proves us we have many lovers of the sport. We organised this game in order to strengthen relations of the students form different faculties. It is better to do sport, than to waste time. Therefore, we are going to organise similar games".
Recall that, the friendship matches between faculties are held for the first time this year.
Prepared by Aksaamay Nazarbay kyzyy
Translated by Timur Bapiev