CAREER ADVANTAGES IN THE MARKETING AREA
On October 29, 2020, a seminar on 'Career Advantages in the Marketing Area' was organized by the Young Marketers Club under the Presidency of the Student Council. The seminar was held online via Google Meet. The guest of activity was Nurbek Abdylaev, one of the successful graduates of our University and employed as a marketer in the Coca-Cola company.
Nurbek Abdylaev gave information about career development, marketing advantages and marketing space and sector at the seminar. At the end of the seminar, more than twenty questions were answered by the participants.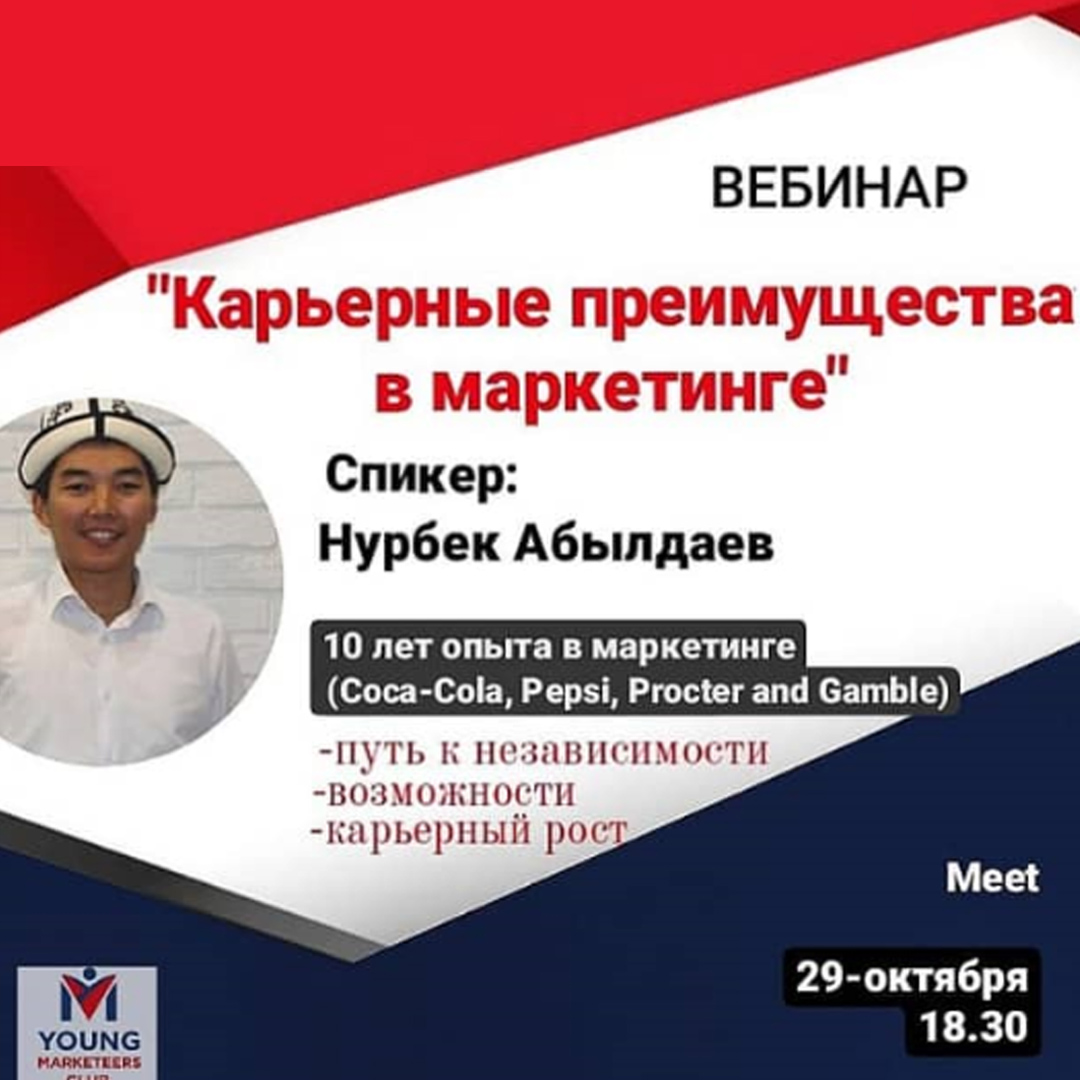 Prepared By: Muhammed Ramazan Kurtoğlu
Translated by: Nuraida Omurbekova