THE ADVANTAGES OF A GREEN BUSINESS
On December 10, 2020, a seminar on "Advantages of a Green Business" was organized by the Biota Club under the Student Council Presidency. The seminar was held online via Google Meet. The guest of the event was Aman Seydakmatov, the founder of Bigrin Company.
Aman Seydakmatov giving information about the company which he founded, and said: "Recycling of used plastic bottles is not a solution to the environmental problem, it is only a way to reduce this problem a little. The plastic bottle used can be recycled 30 times. Our company places plastic bottle recycling boxes in homes for free. " said.
At the end of the seminar, the questions posed by the students were answered. Fifty students in total attended the seminar.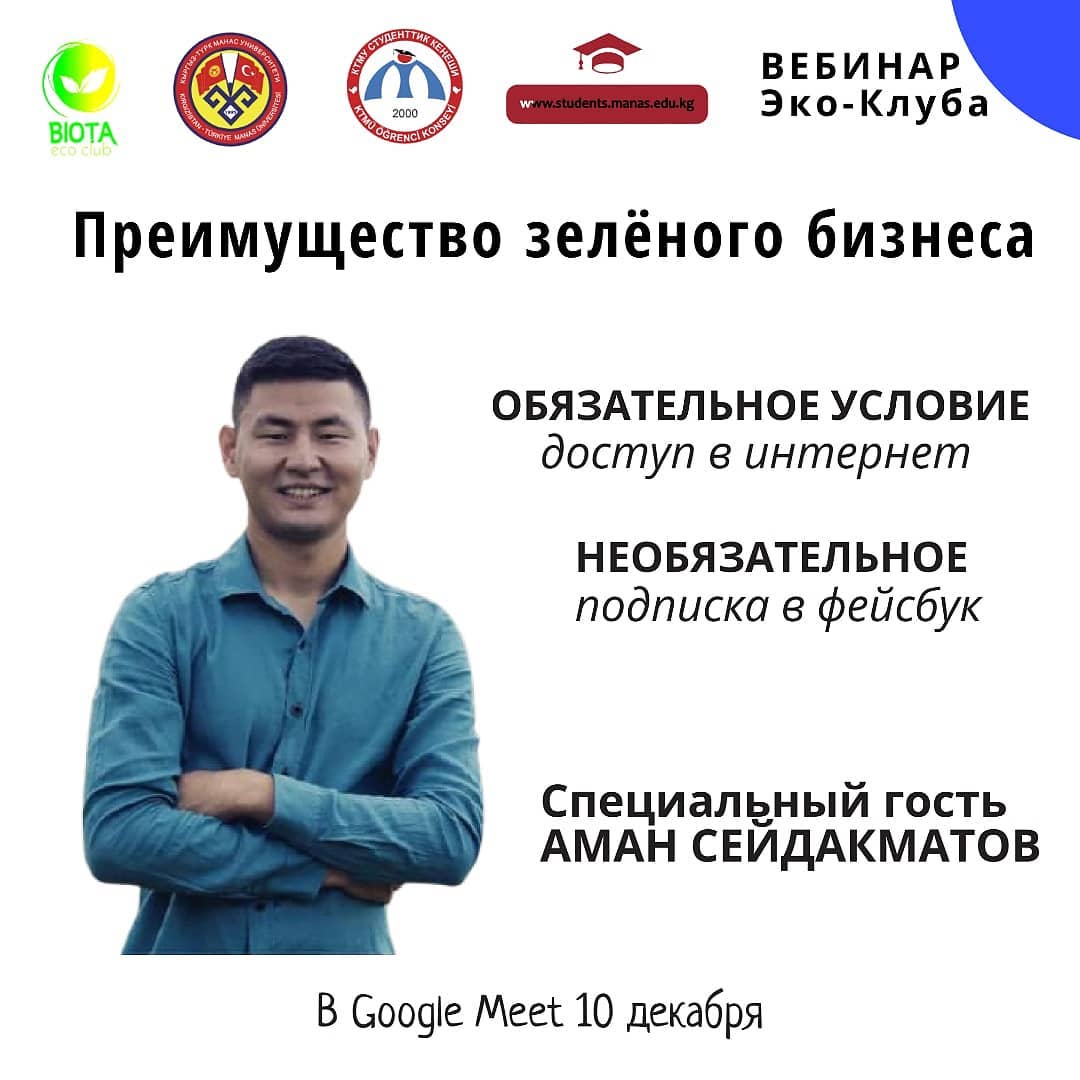 Prepared by: Muhammed Ramazan Kurtoğlu

Translated by: Nuraida Omurbekova