The World of Aitmatov
On December 12, with the initiative of Kyrgyz-Turkish Manas University, the youth club "Leader" along with 7 universities held a massive event "Aitmatov's World" in honor of the great writer Chyngyz Aitmatov's birthday.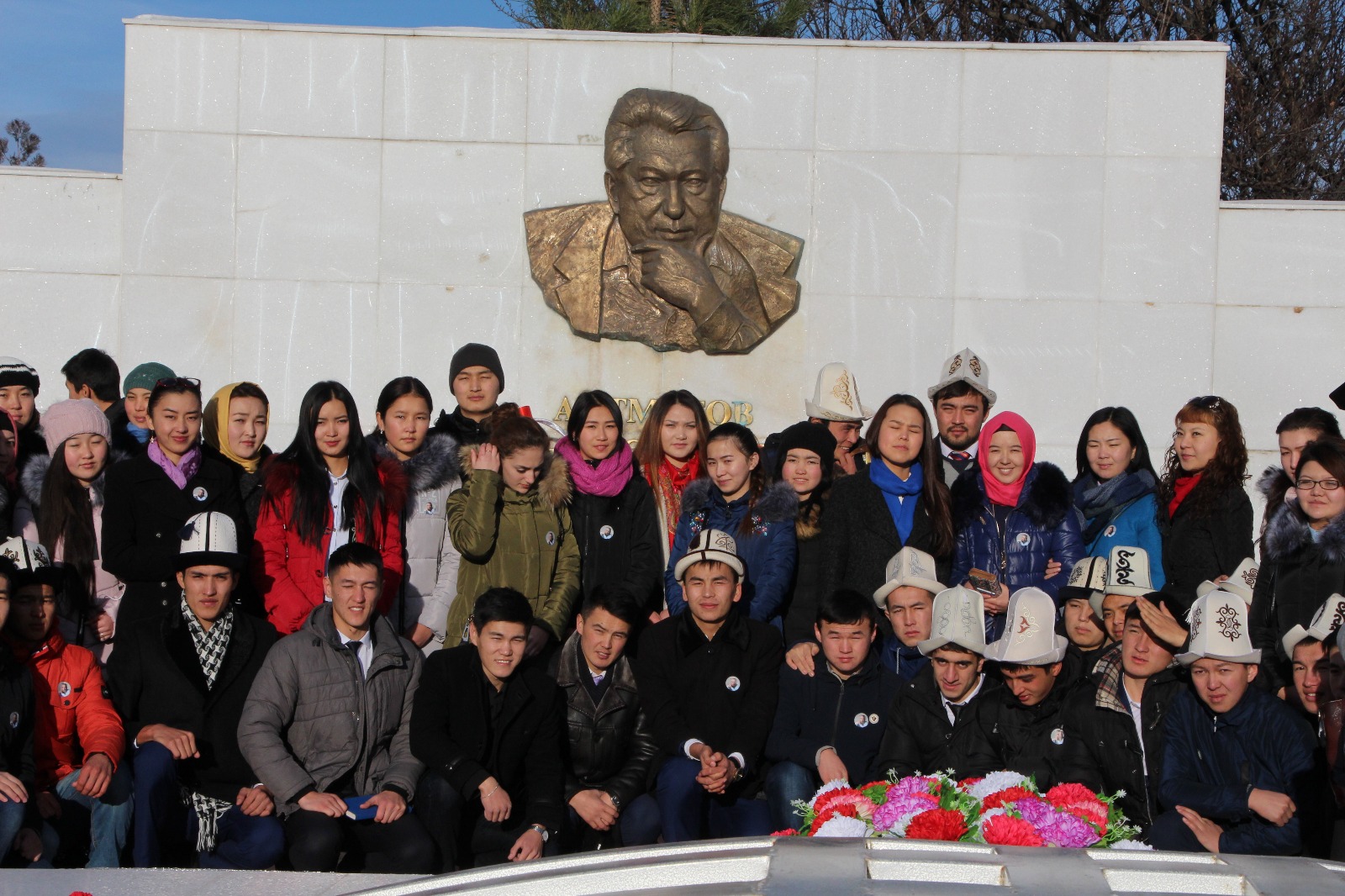 Initially, the students went to the memorial complex Ata-Beyit and read the prayer at the tomb of Aitmatov. Then, there were organized reading challenge of Aitmatov's books in the public transports. The event was continued with the concert in the conference hall K. Tynystanov.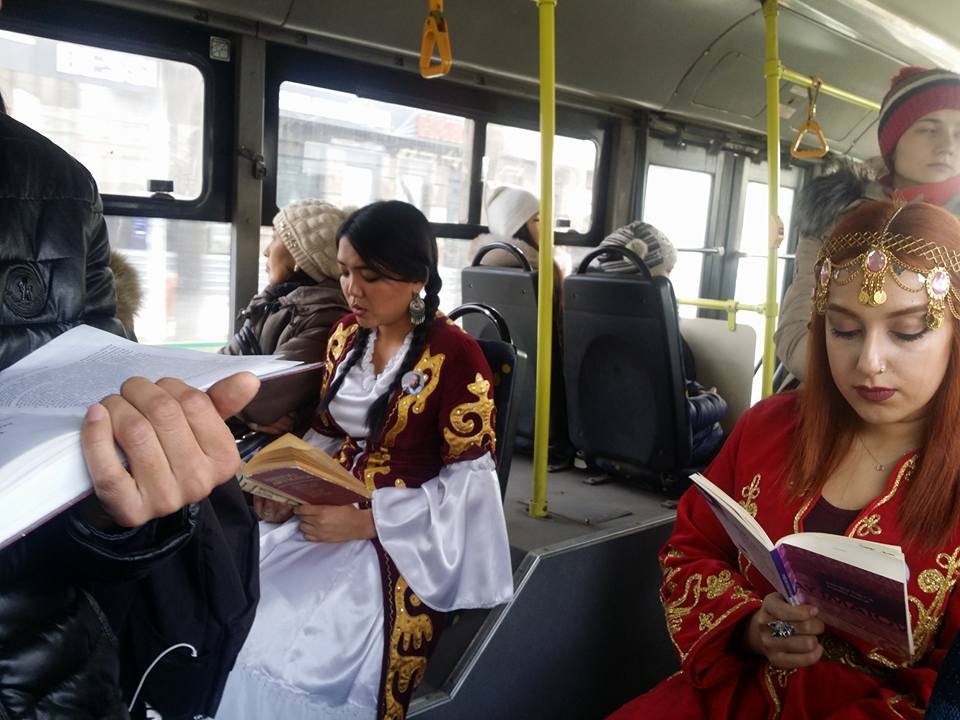 "Chyngyz Aitmatov is the world's star. He will remain not only in Kyrgyz literature, but in the pages of the world's literature forever," said the rector, professor Dr. Sebahattin Baljy.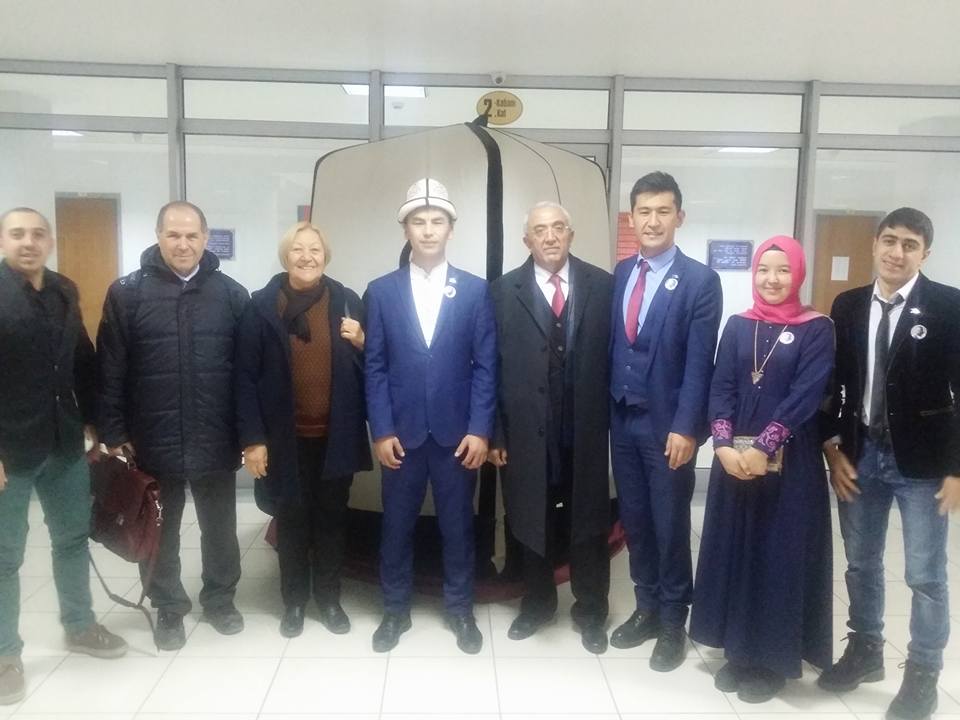 Reminding, that Chyngyz Aitmatov was born in 1928, in the village Sheker, region Talas. If he were alive he would have been celebrating his 88 year old.
Prepared by: Asel Shamilova
Translated by: Aikel Tashtanbaeva