Young Businessmen of Kyrgyzstan Held Seminar
On 28th of February, young businessmen of Kyrgyzstan, Director of pizzeria in Kyrgyzstan "Dodo Pizza Kyrgyzstan" Esen Jumanov, the head and founder of the shop "ArtAsion" Nursultan Sulaimanov, the designer of the trademark "Enesai" Zafarbek Sulaimanov, and the founder and the manager of school "English Zone" Ernis Adylbekov were invited as the honorable guests to the seminar "My 1st Million", and they shared their secrets of success.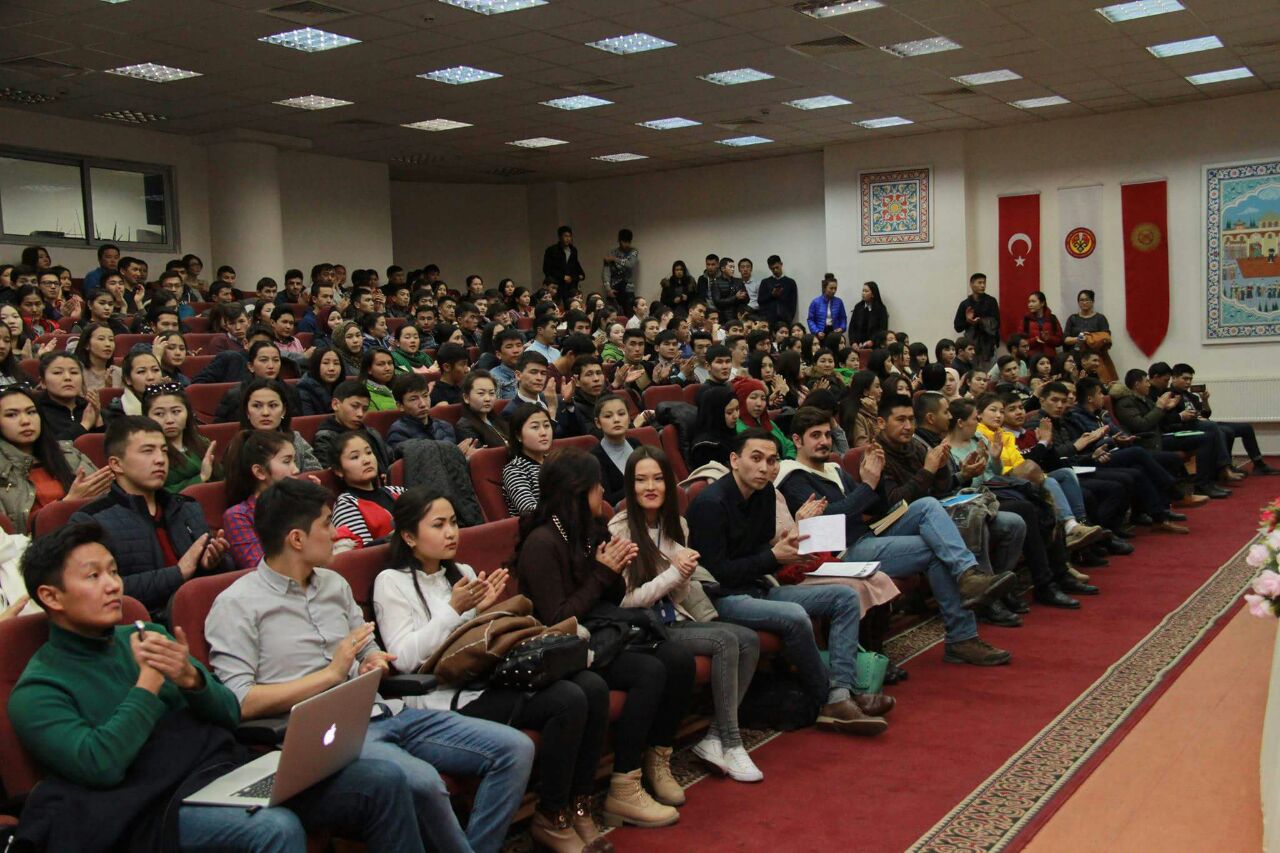 The event was organized by the Student Council, and the president Zalkar Amanov and his deputy Atilla Guven attended the seminar along with other students.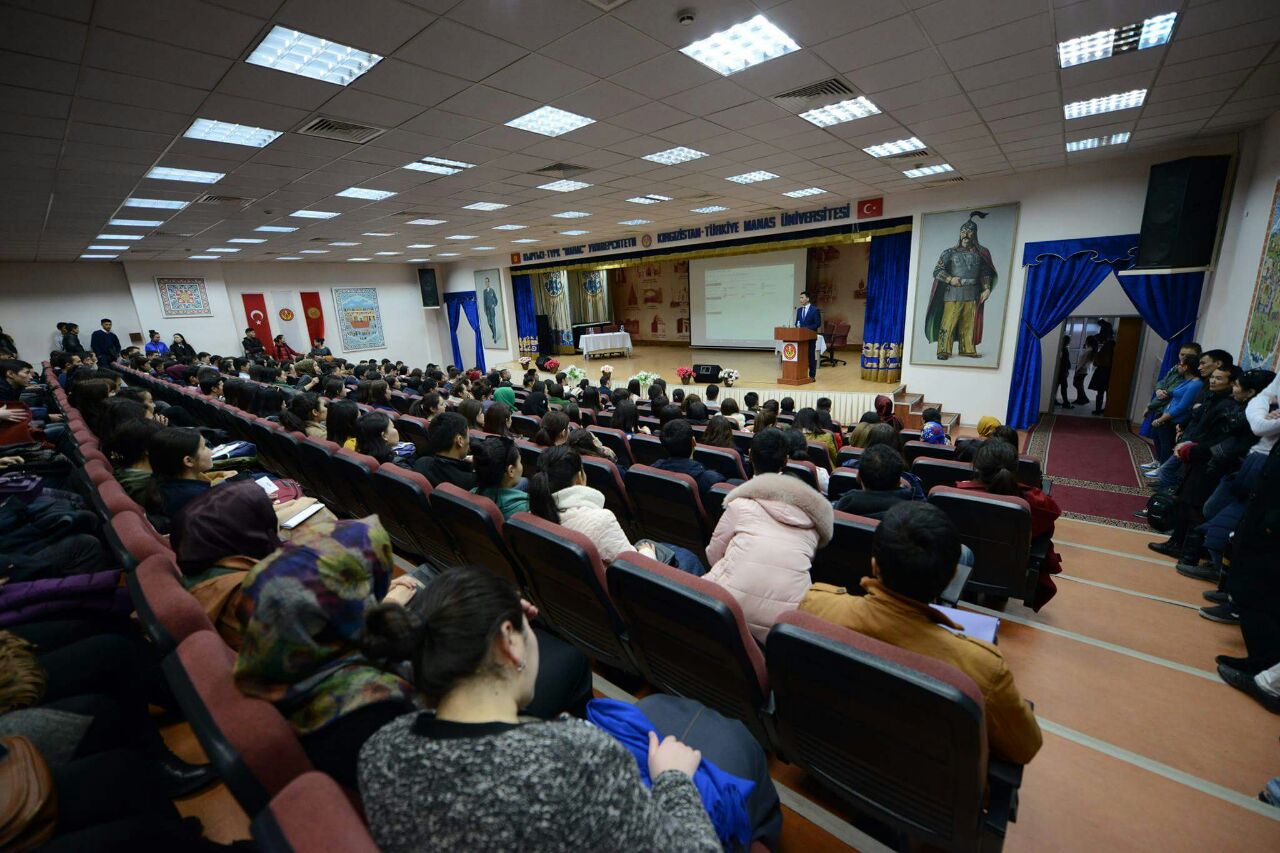 In the process of seminar the guests told about the history of their companies, the business startups and difficulties, and told about their achievements, also answered to questions of students.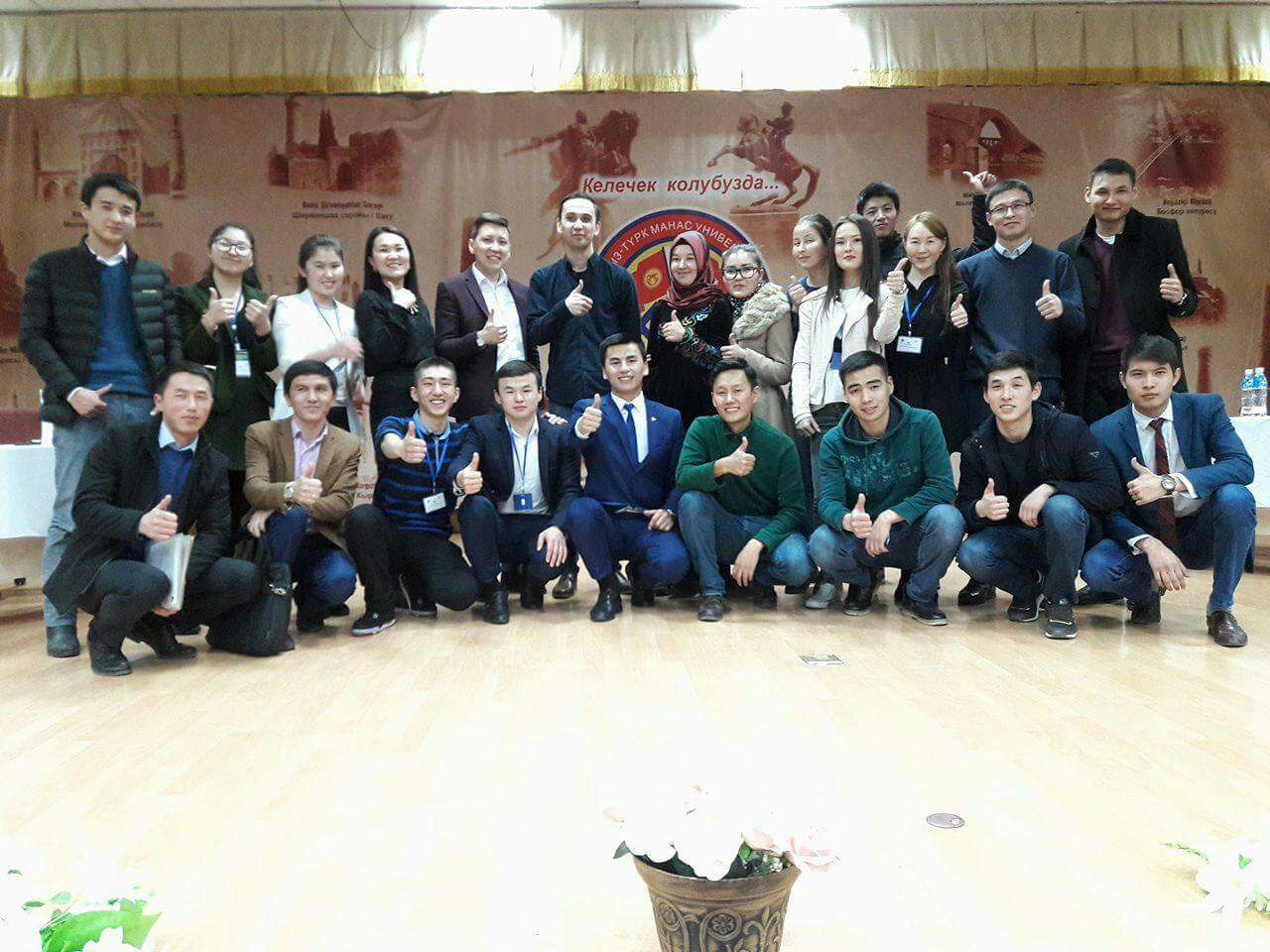 In the end of the seminar, the Student Council handed letters of appreciation to the guests.
Prepared by: Nurzida Toigombaeva
Translated by: Aikel Tashtanbaeva