102 years for the Battle of Çanakkale
On 17th of March, the Theatre Club of the Student Council held a commemoration party for the 102 years of Battle of Çanakkale . At the commemoration evening the Theatre Club performed a play about the war. And, the members of the Music club sang songs about the war.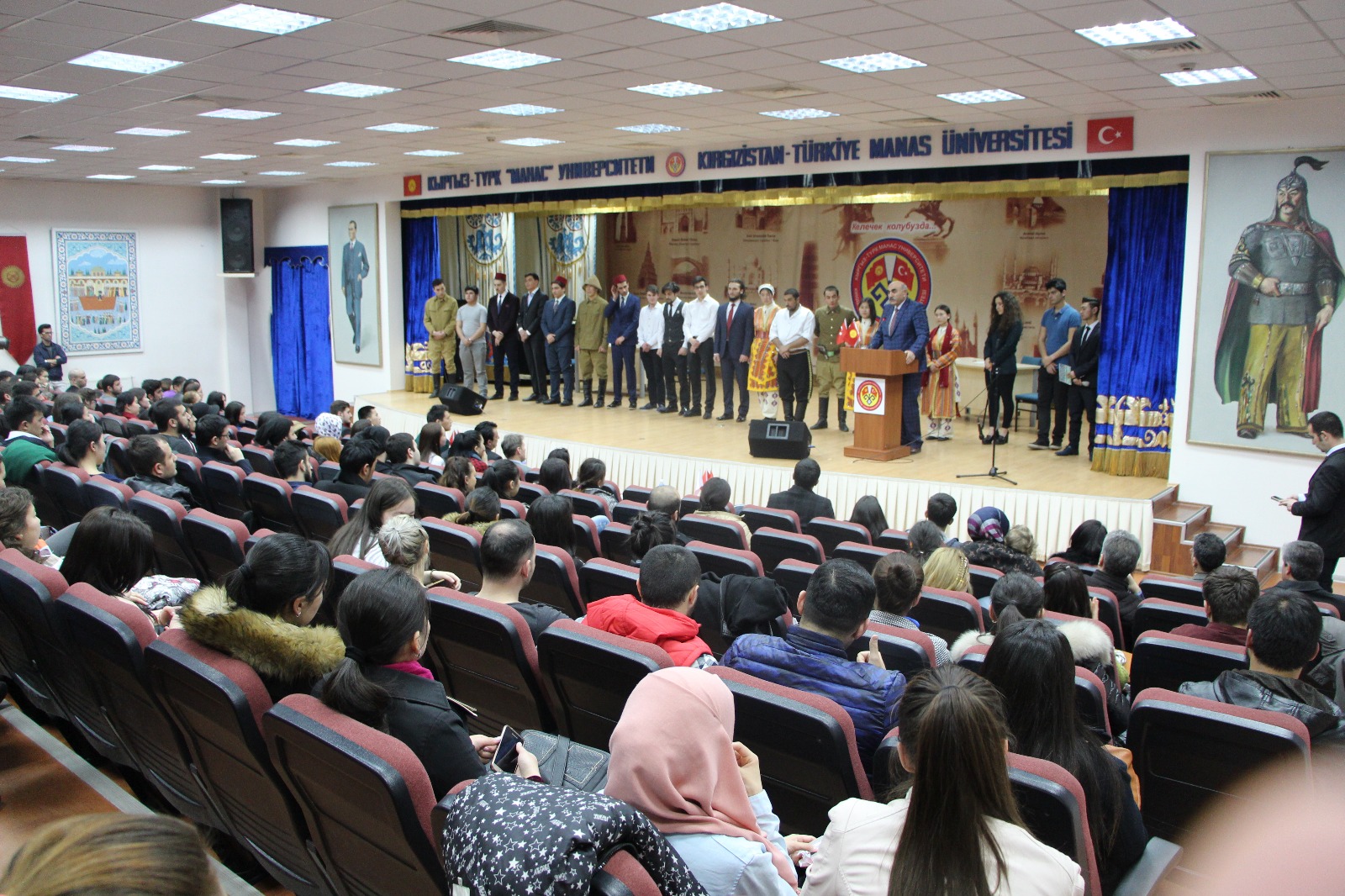 The plays portrayed the live of the war time, which touched the audience greatly that they even cried.
In the end of the event, Prof. Dr. Sebahattin Balci especially praised the contribution of the theatre clubs leader Erjan Ozkaya and teacher of The Faculty of Fine Arts Gokchen Tongut, and thanked all the actors.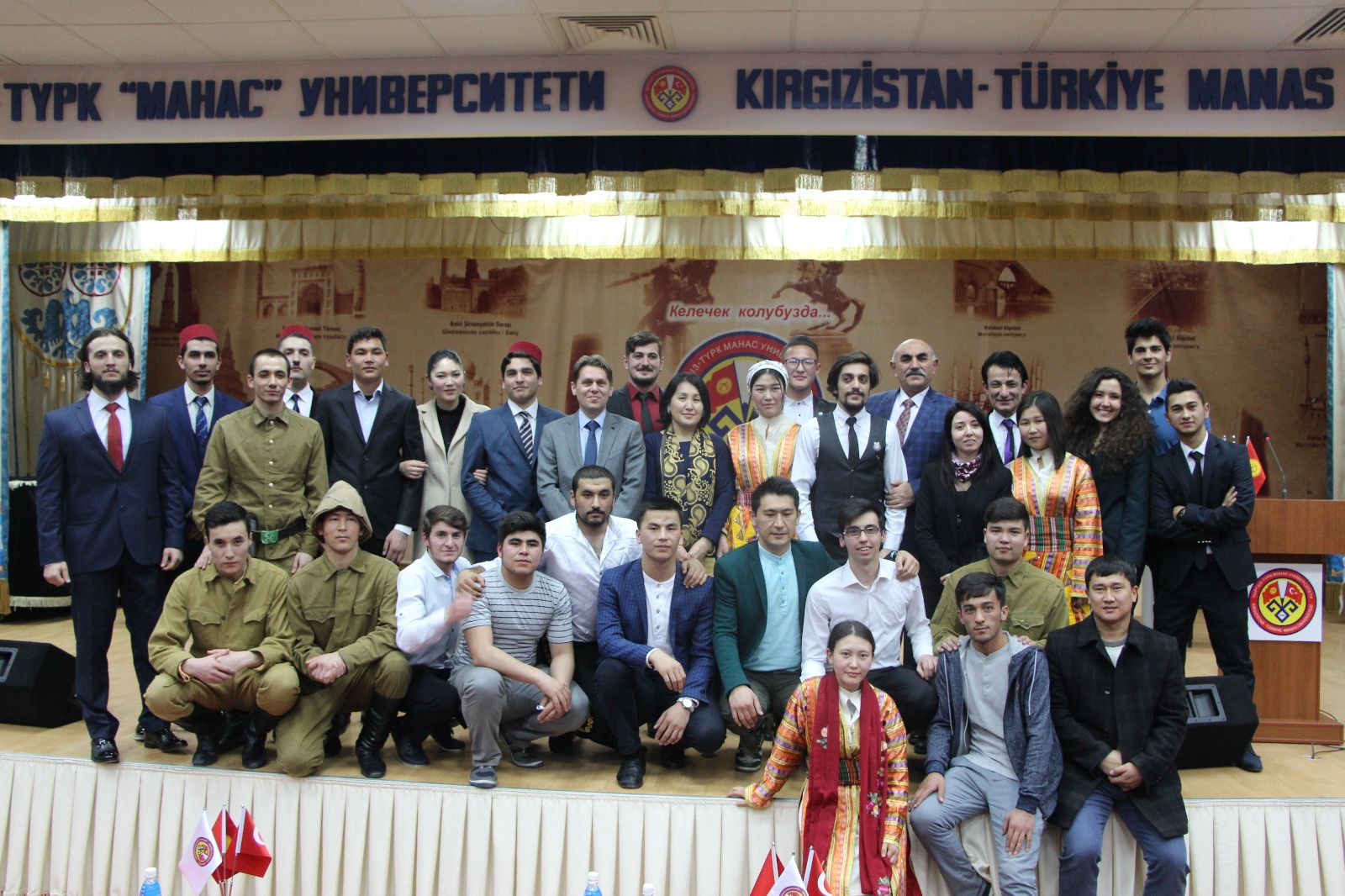 Prepared by: Nurzida Toigombaeva
Translated by: Aikel Tashtanbaeva