Nurjigit Kadyrbekov: "Those Who Honor Their Parents are Blessed"
On October 19 the Chairman of the Yiman Fund for Spiritual Culture Development Mr. Nurjigit Kadyrbekov, conducted a seminar entitled "Those Who Honor Their Parents are Blessed" in K. Tynystanov Gathering Hall.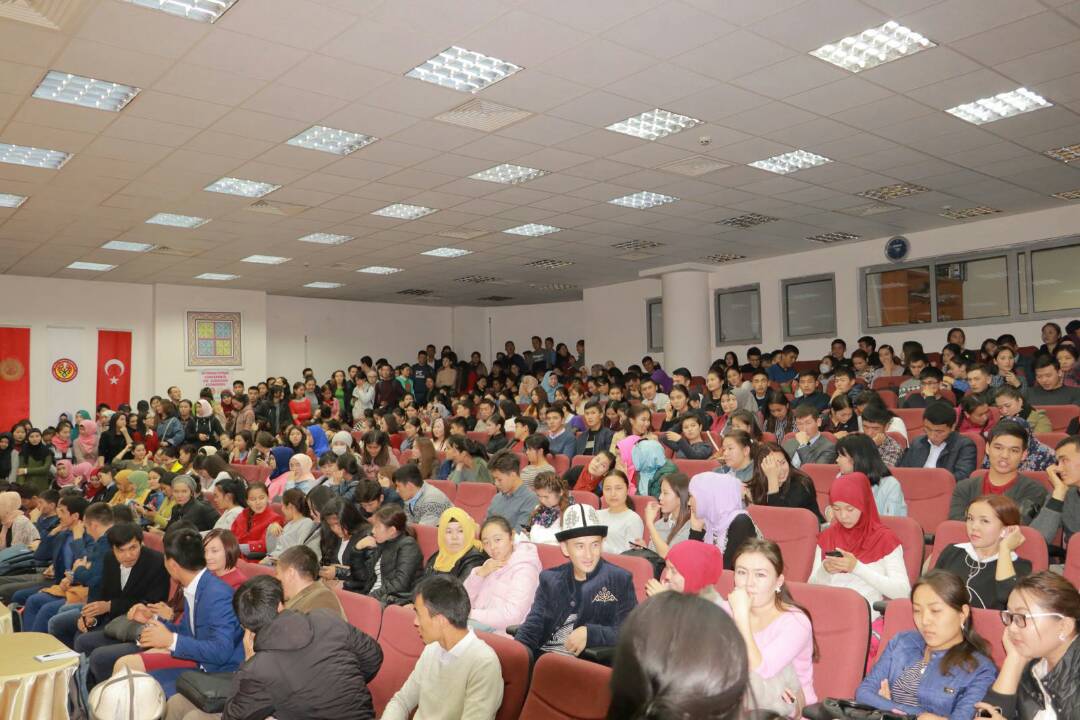 During the seminar the speaker spoke about respect, courtesy towards parents. During his speech he said: "Parents are those who brought us into this world. Loving care for them is equivalent to performance of pilgrimage". In addition, he encouraged the students not to disappoint their parents, and gain their appreciation.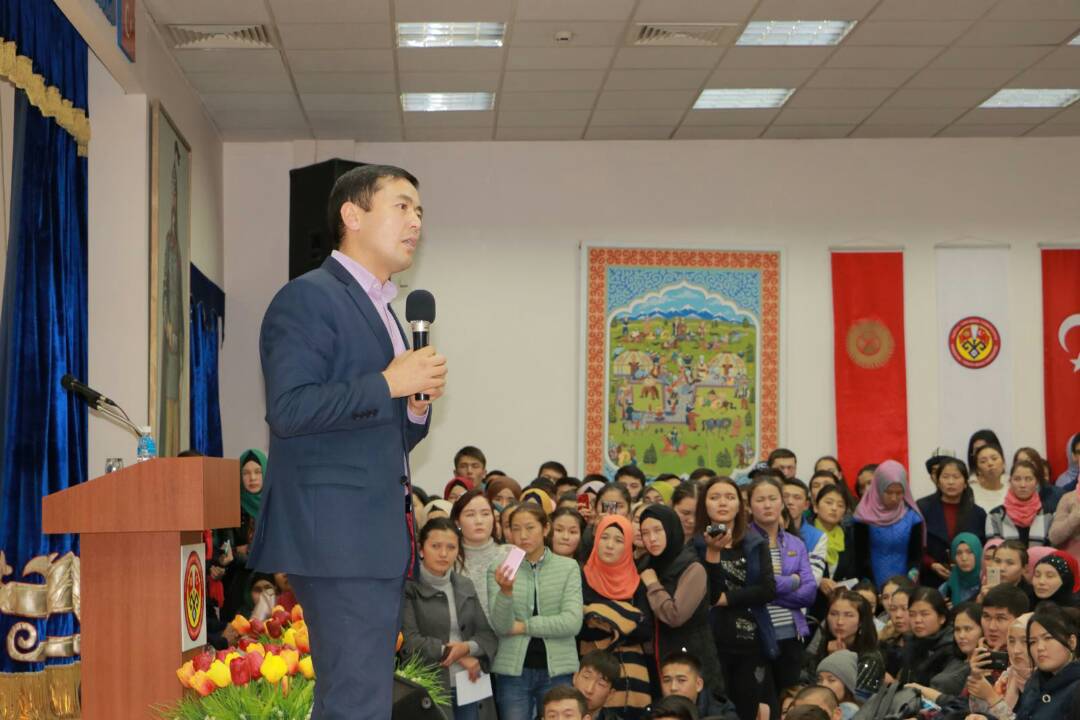 Moreover, short films of educational value made by the Yiman Fund were shown. At the end of the seminar the students received answers to their questions, and the authors of the best questions were given books by the speaker entitled "Oath" and "The Secrets of Wonderful Japan".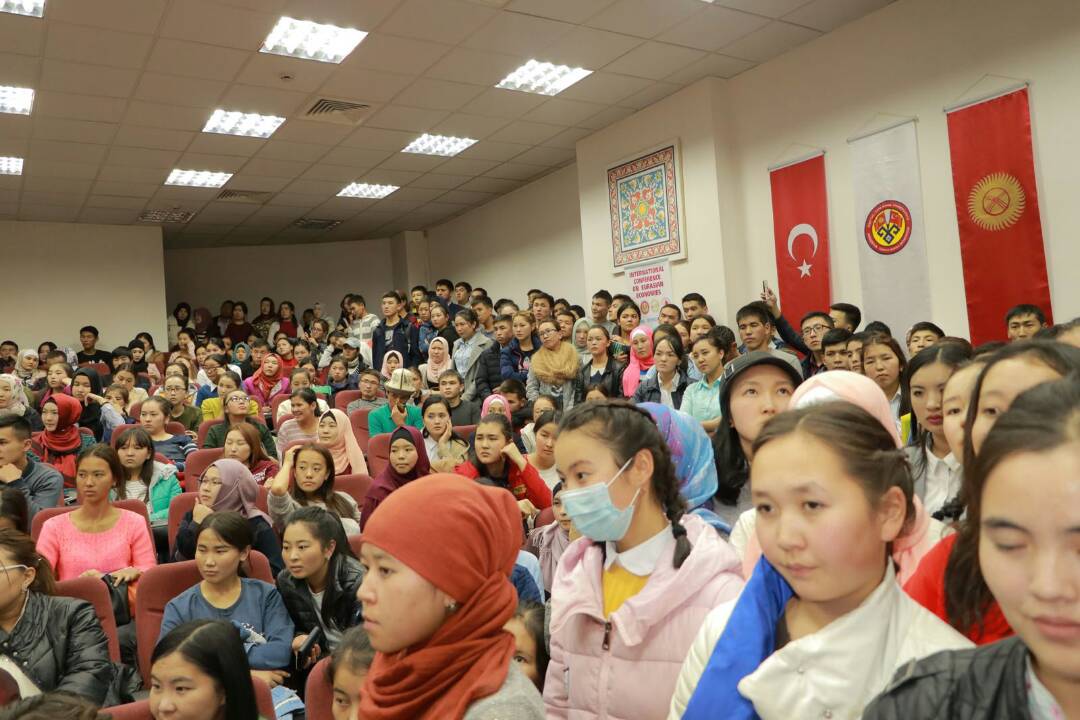 It should be noted that it was the first seminar conducted by the Personal Growth Club in the new academic year.

Prepared by: Nurzat Kazybekova
Translated by: Bermet Kodjosheva