Victoria Team Named Winner of Interpreters' Competition
On February 16 the Interpreters Competition Club held an intellectual game on the theme "Attributes". The students of the Department of Simultaneous Interpretation of the Faculty of Humanities took part in the competition.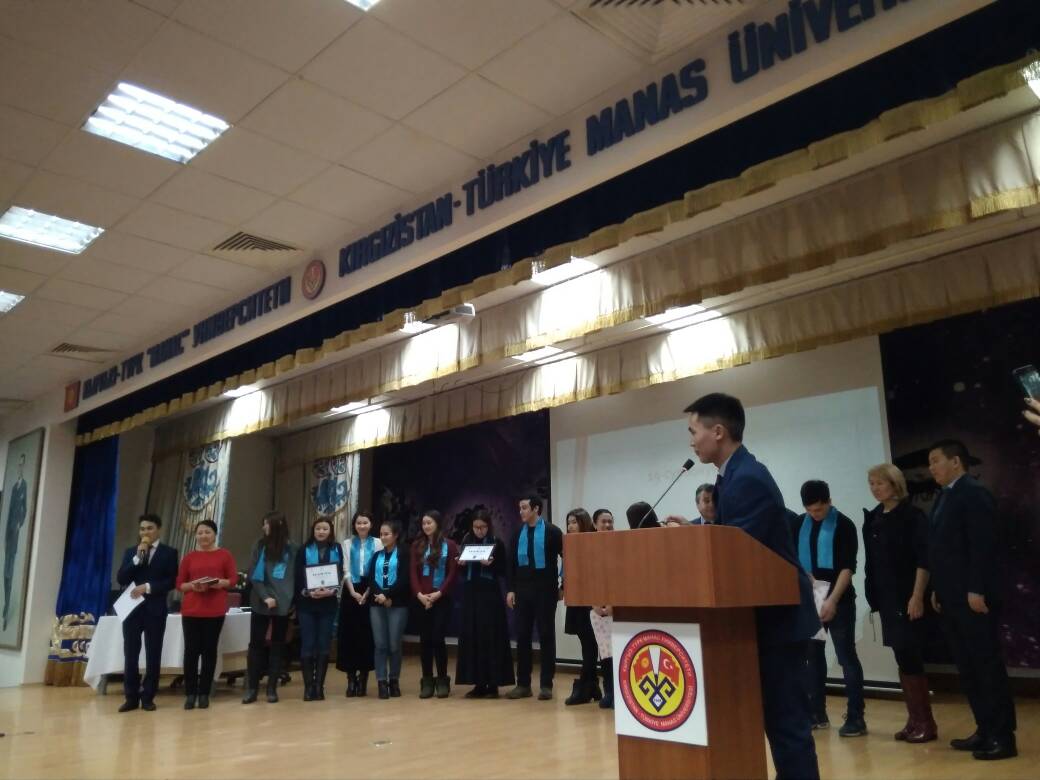 The game had been organized with the aim to strengthen friendship and harmony among the students of the Department of Simultaneous Interpretation. In total, 7 teams competed in the game, and the participants answered questions regarding attributes of five countries (Kyrgyzstan, Turkey, Russia, Great Britain, USA).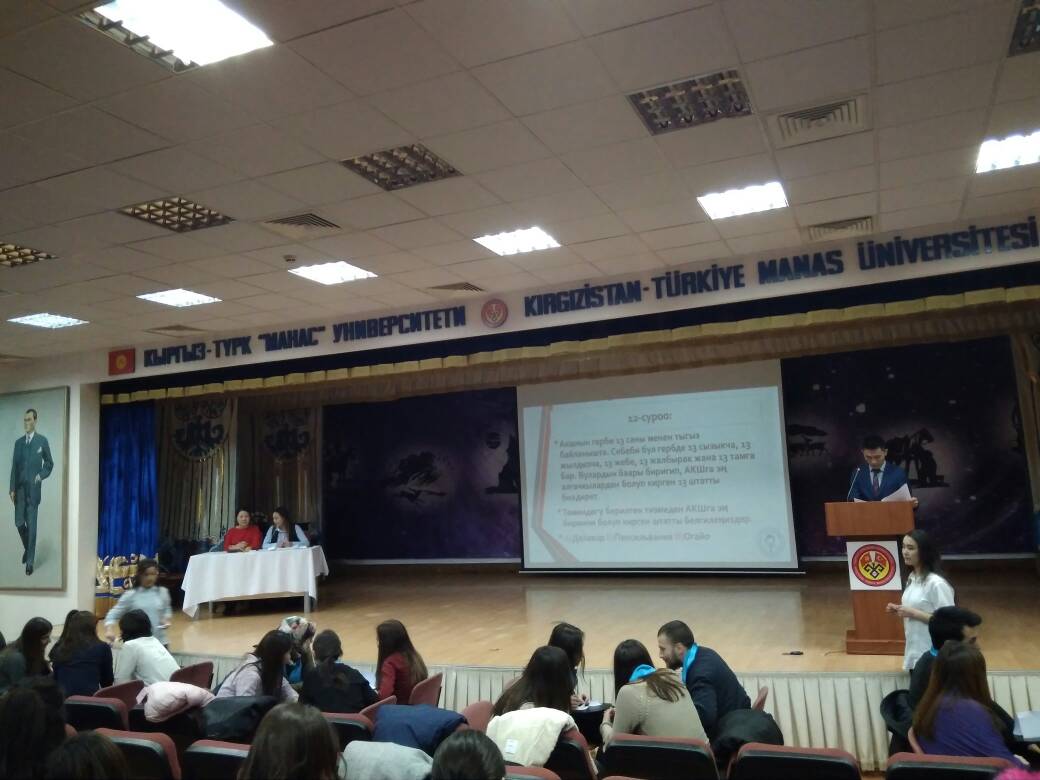 At the end Victoria managed to get ahead of the rest of the teams and become the winner, whereas Tilmech Team was ranked a very close second. As for the 3rd place, it was taken by Kyzyl Alma team. The winners were presented with certificates of merit and valuable gifts.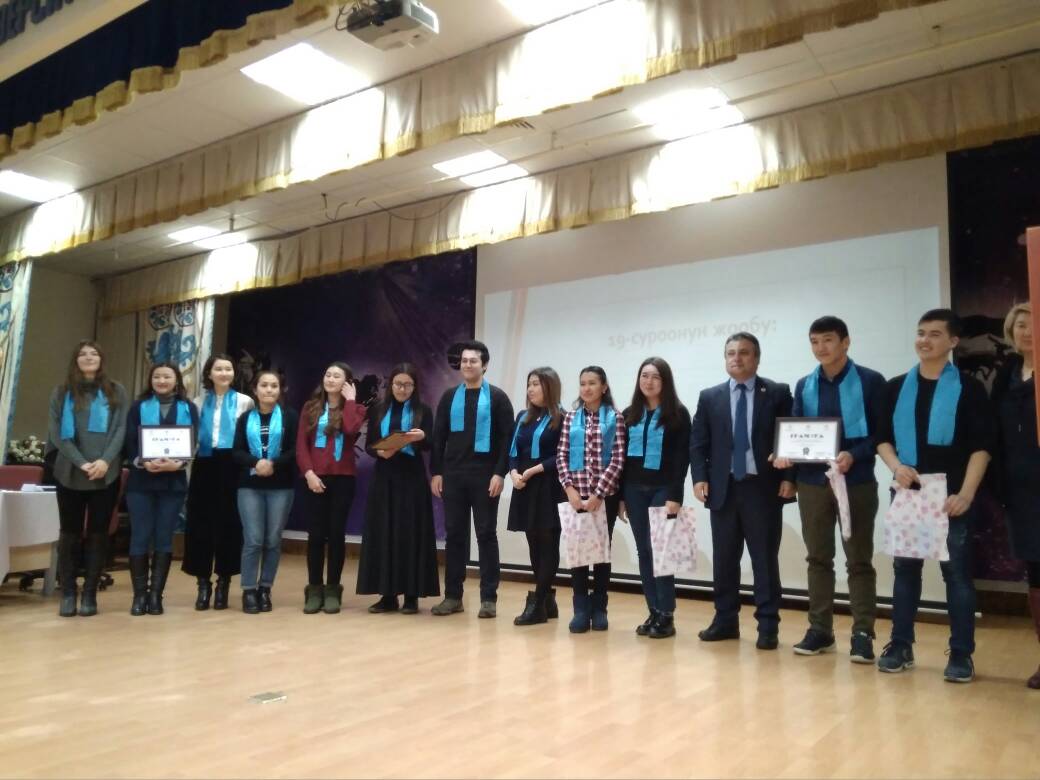 The game ended with a video translated by Triumph, a team of translators.
We remind that the club has held games on the following themes: "Translation and its History, Profession of Translator", "The Manas Epos and its Translation", "Economy and Politics", "The Art of the Film", and "Geography".
Prepared by Aksaamai Nazarbai kyzy

Translated by Bermet Kozhoshova