Our Graduates Return with a Prize from Film Festival in Turkey
At an international film festival entitled "Gratitude to Prophets" that has been held 4 times in Istanbul, Turkey, three graduates of our university, young film directors, received an award.
In total, 175 short films were considered at the festival. The graduates of the Department of Radio-Television and Cinema Askar Nurakun uulu received Sponsors Special Award for his work "Tasmaga bolgon suiuu" (Love to Film), Meerim Dogdurbekova won Judges Special Award for her piece "Bakyt" (Happiness). Saltanat Zarnayev's film "Ui" (Home) won her 3rd place.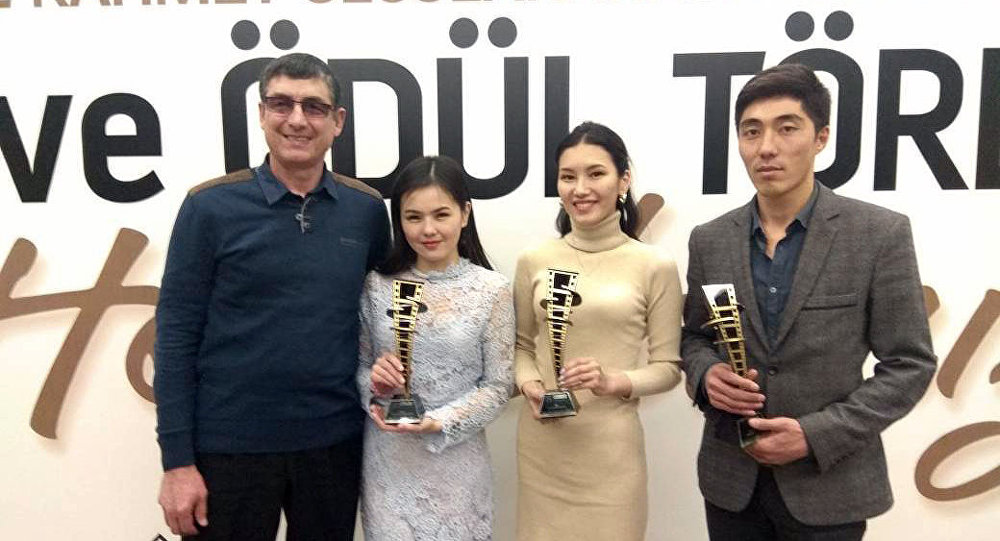 "The film had been made in half a year. I did not expect I would get an award. I can't put my happiness into words," Meerim Dogdurbekova said.
We remind that last year at the aforementioned festival a graduate of the university, Kasiyet Kubanychbekova, took 1st place.
Prepared by Adinai Kurmanova

Translated by Bermet Kozhoshova