Premiere of Yiman Fund Films "Synoo" and "Experiment"
On April 5 of this year in the cinema hall of the Faculty of Communication a premiere of "Synoo" (Trial) and "Experiment", short films made in the framework of the project "Media Meikindik" (media area) of the Yiman Spiritual Culture Development Fund under the President of the Kyrgyz Republic, took place. The event was attended by the Coordinator of the Yiman Fund's project, Tabyldy Muratbekov, the film crew, actors and students.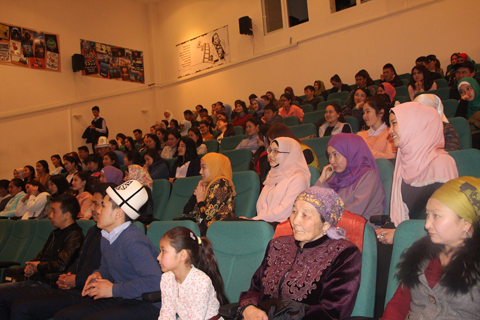 The event started with an introductory video of the fund, and the short films "Synoo" and "Experiment" were shown.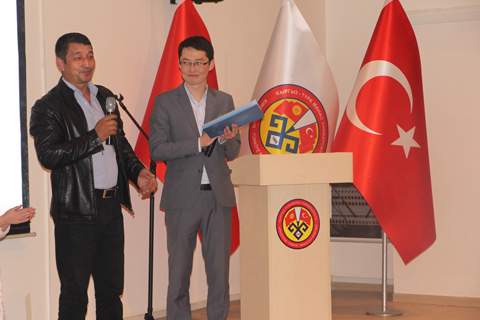 The film Director, Munar Orozaliyev, said: "The ultimate idea of our films is conscience, manners. Our purpose is to educate the youth through films." Azamat Arykov, who acted as the main character in the film "Synoo", noted that there were no difficulties during the filmmaking process. In addition, he commented: "Working with the film crew was easy and interesting, for they were well-prepared and strong."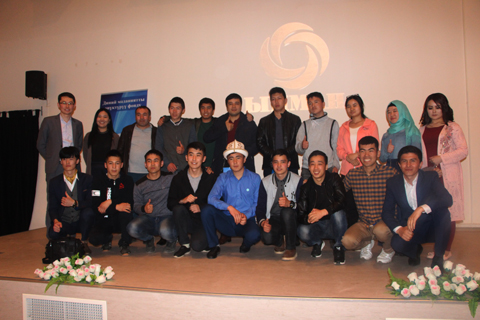 At the end the film crew answered the questions of the students, and presented their gifts.
We remind that there has been another premiere of the film "Unutulgan Salt" (Forgotten Tradition) of the fund.
Prepared by Nurzat Kazybekova

Translated by Bermet Kozhoshova