Our Graduates were Awarded with Honor Certificates
The graduates of KTU Manas were awarded with the honor certificates of president.
The 2007th graduates of Communication Faculty Akjoltoi Bekbolotov and Ulan Egizbaev were awarded with the certificates of honor , which was ordered by the president of Kyrgyz Republic Almazbek Sharshenovich Atambaev. In his order of honor certificate on the 30th of August, he declares: "Awarding the nominees with the Kyrgyz Republic's national prizes for the 25th anniversary of the KR and for the great contribution to the development of historical and cultural heritage of Kyrgyz nation, for the development of the Republic's socio-economic, intellectual and spiritual potential, for the years of fruitful labor, for the bravery and courage."
Noting that,
Akjoltoi Bekbolotov has graduated from the department of Radio, TV and Film, and now shows his talent as a film director, cameraman, and known as the director of the studio 'Aitysh Film'.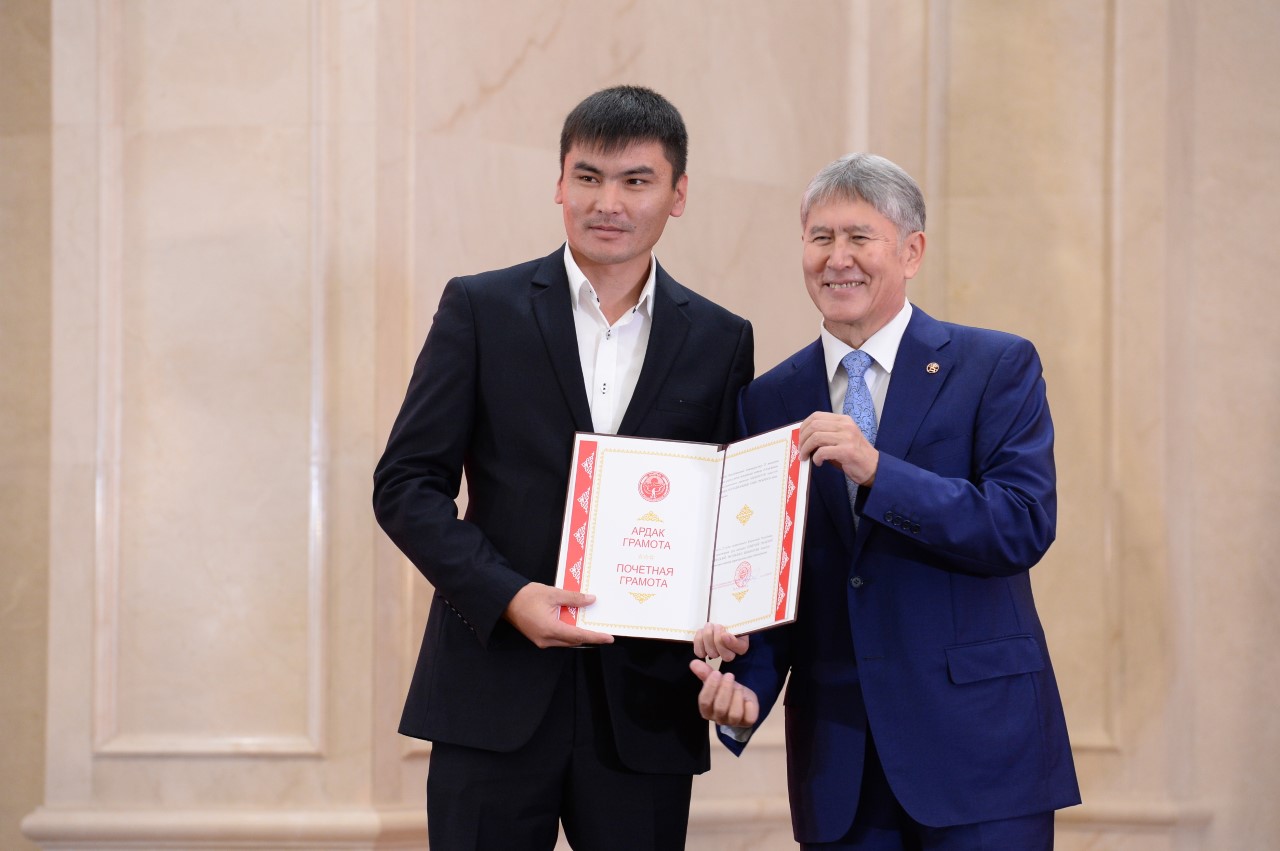 And, Ulan Egizbaev is the graduate of the Journalism Department, today, he is well-known reporter of 'Azattyk Radio' and the TV-host of the program 'Yngaisyz Suroolor' (Unexpected Questions).
Translator: Aikel Tashtanbaeva