Meeting with the Counsellor-Consul of Uzbekistan
On October 24, 2018 in the Social Facilities building of our university, Counsellor-Consul Bobomurod Abdulhayev from Republic of Uzbekistan's Embassy in Kyrgyzstan, carried out a meeting with Uzbekistan's students who were studying in our university.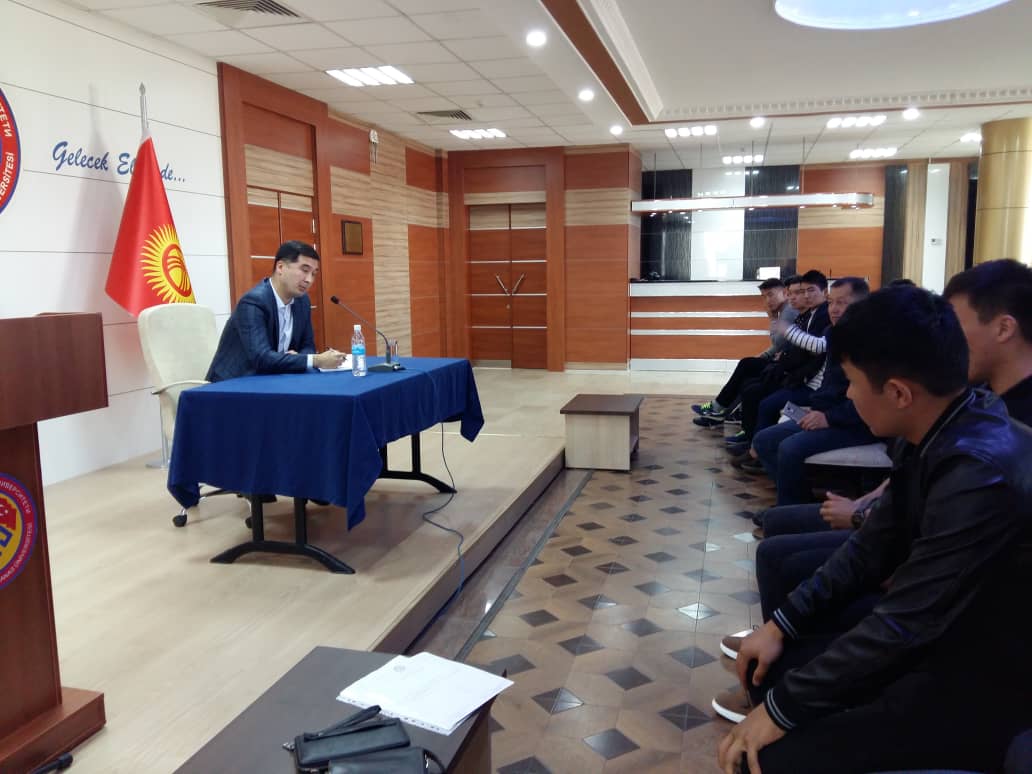 At the meeting, the passport issues of the citizens of Uzbekistan were discussed and information about the entry and exit rules and rights of the students coming from foreign countries were given. Apart from that, the students were able to answer their questions.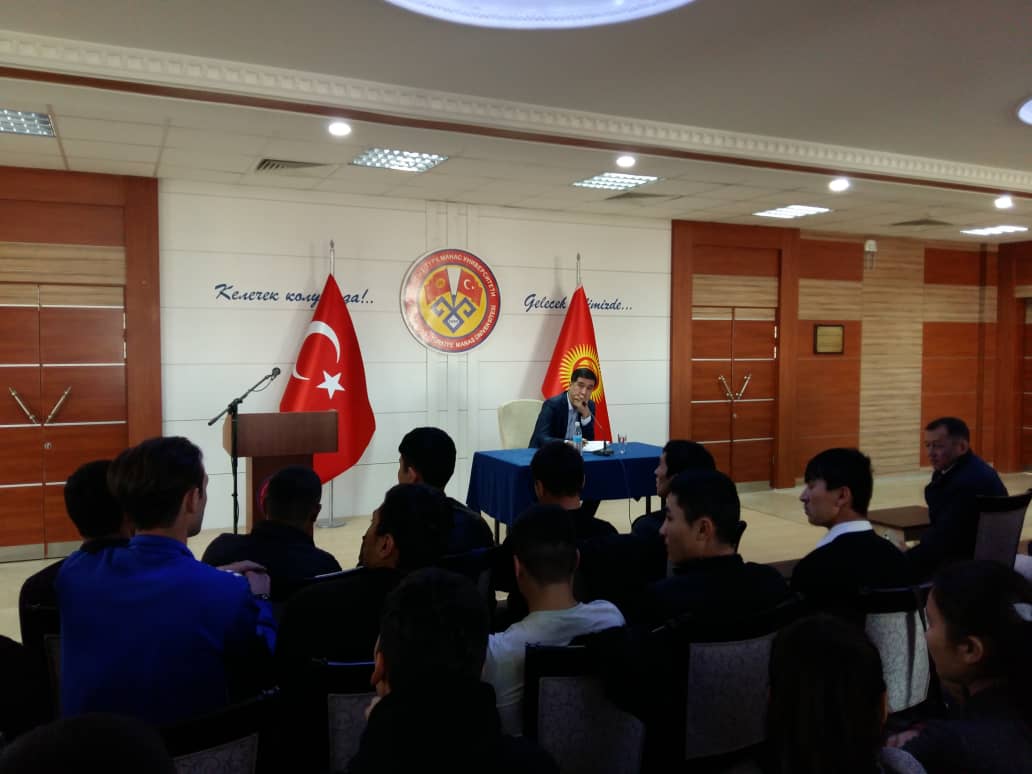 After that, the country representative elections were held for the international students' coordinator. 5 students were nominated to be representative of Uzbekistan students.
As a result of the elections, Gülnur İbragimova was elected as the representative of Uzbekistan students in the 2018-2019 academic year.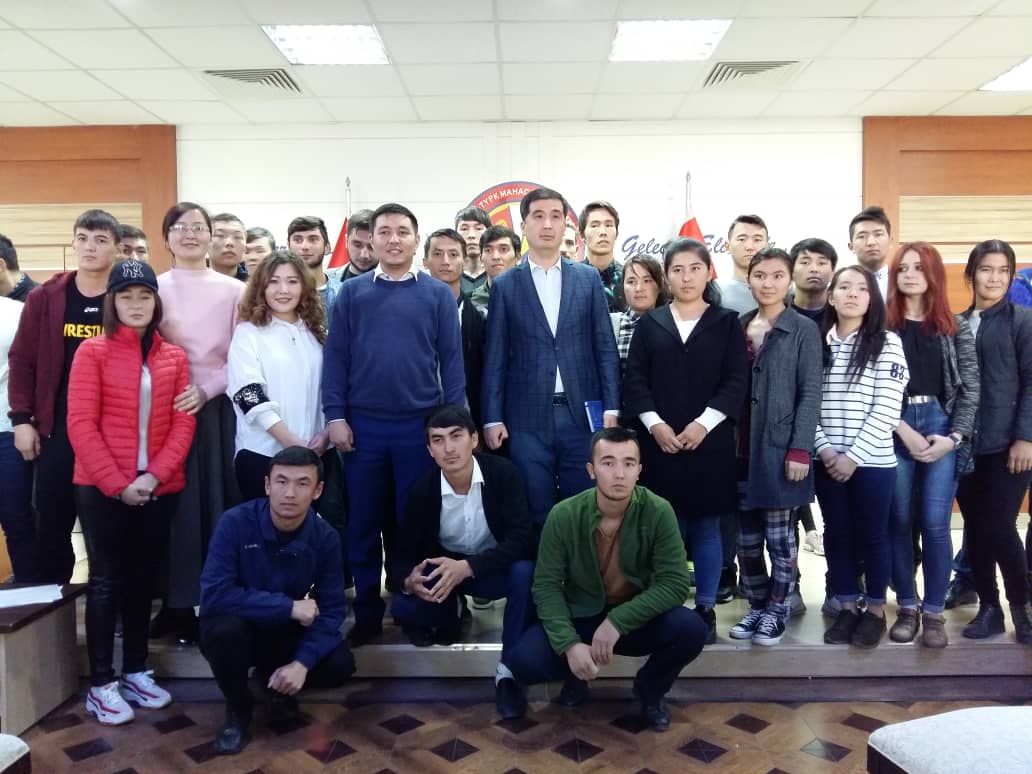 At the end of the meeting, the words of the celebration were said, the program ended with a photo shoot.
Prepared by: Aksaamay Nazarbay kyzy
Translated by: Timur Bapiev