Mustafa Kemal Atatürk's Memorial Day
On November 10 2018, the remembrance day for the founder of the Turkey Republic Mustafa Kemal Atatürk took place. Management, academic and administrative stuff, Students' Council, and students of our university participated in the event organized by embassy of the Turkey Republic in Kyrgyzstan.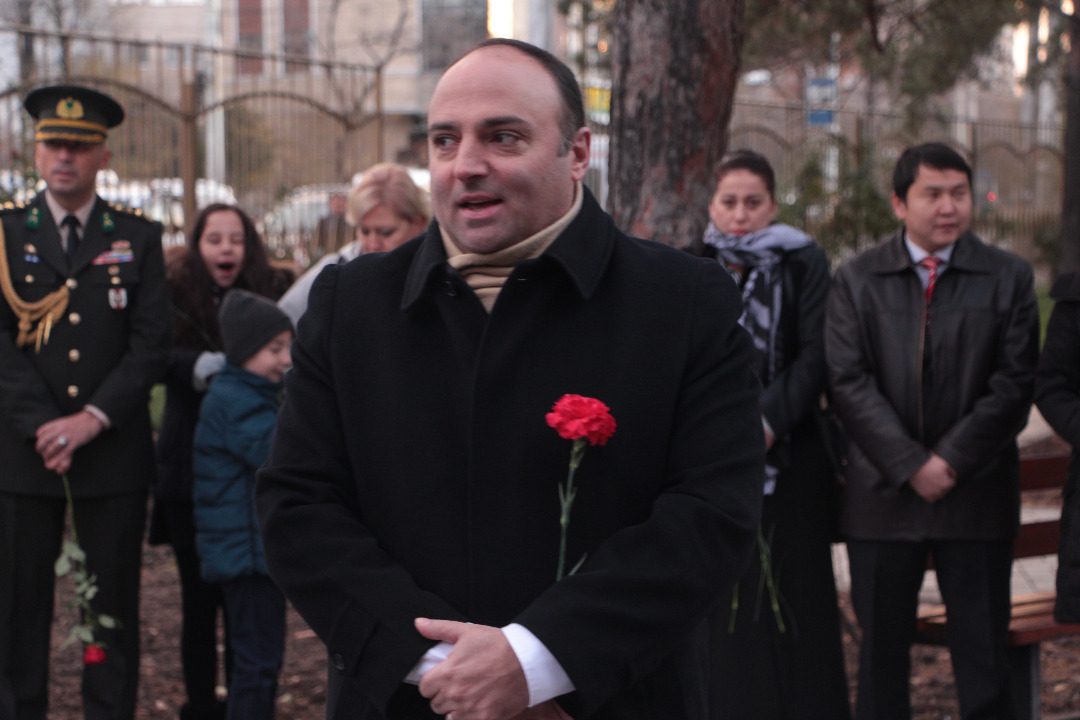 The meeting started in the Park named after Mustafa Kemal Atatürk with minute of silence and wreath-laying of flowers for the Monument of Mustafa Kemal Atatürk. Lately, all participants were invited to the embassy, where remembering songs and literature were read. At 9:05 a.m. o'clock the national anthem of Turkey was sang, and then flag has been lowered.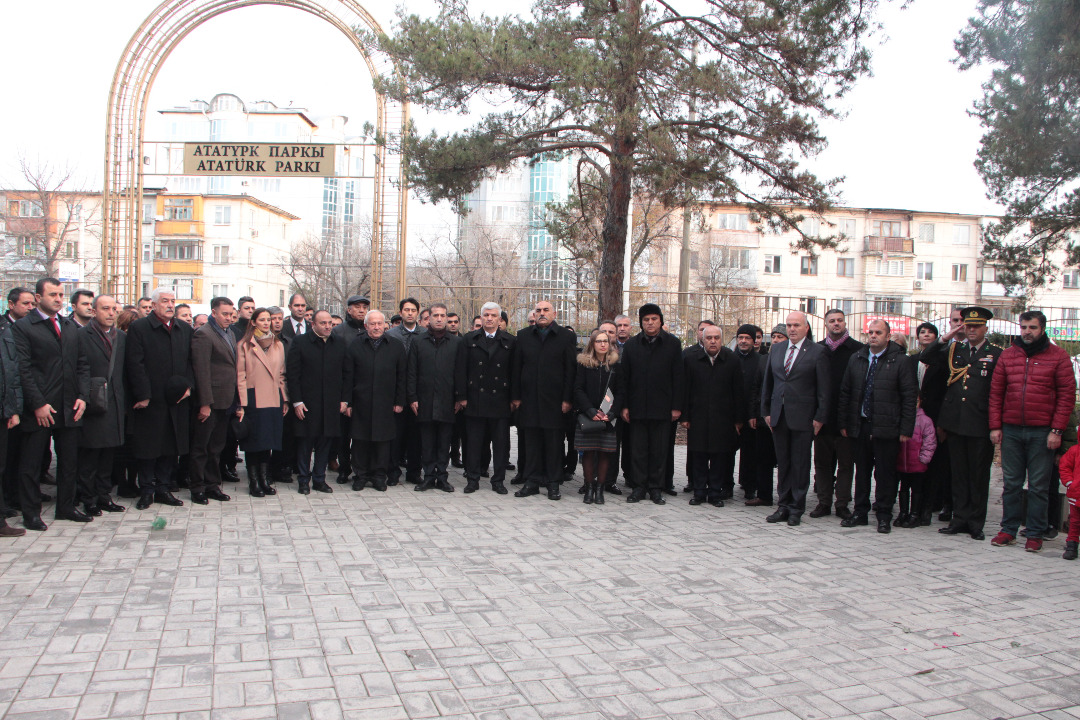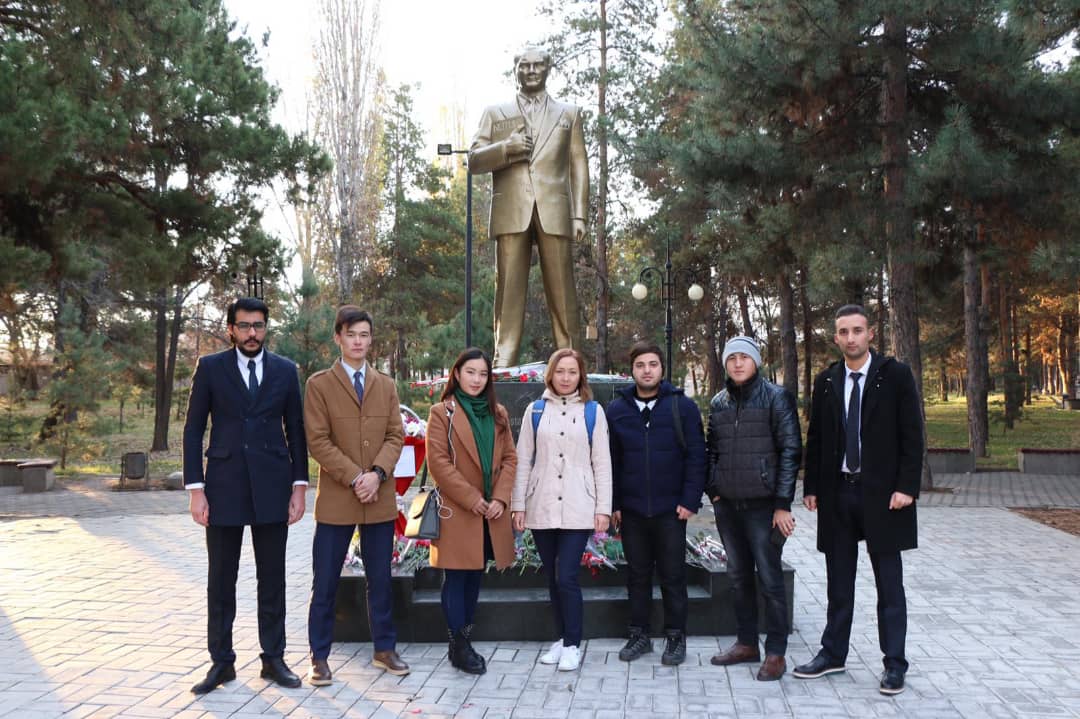 In the end, the ambassador of the Ambassador of Turkey to Kyrgyzstan Cengiz Kamil Firat expressed appreciation to all participants and finished meeting after he had told information about all achievements and works of Atatürk.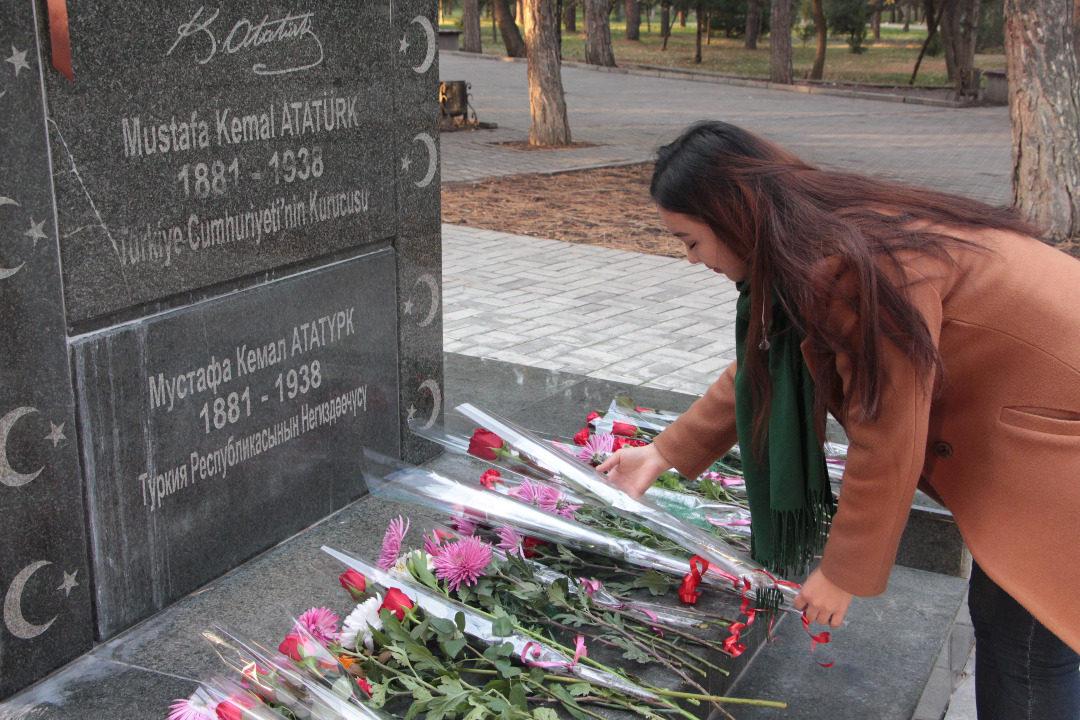 Prepared by: Louise Melis kyzy

Translated by: Timur Bapiev