Life which lasts a day
On December 5, 2018, Akbar Kubanychbekov held a seminar on the topic "Life which lasts a day" at the University. The seminar was organized by the Student Council's Personal Development Club.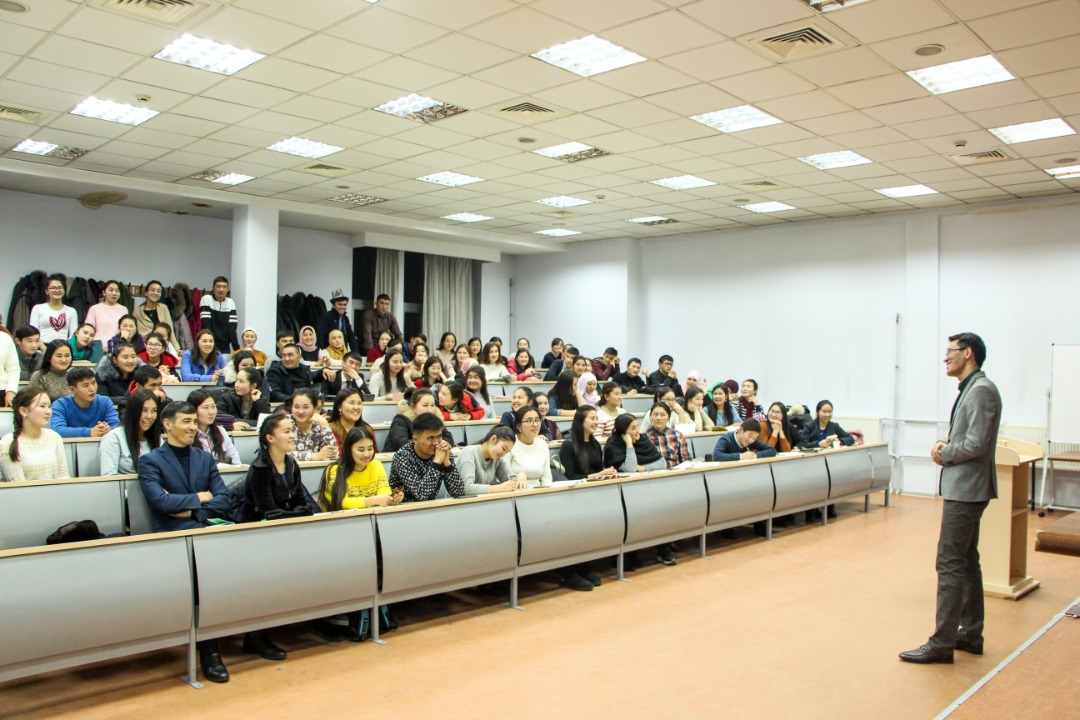 Akbar Kubanychbekov shared his experience and motivated the students. Kubanychbekov: "If a butterfly flutters its wings, there will be a hurricane in America, now a person can be your very good, close friend, but a day may come when everything becomes the other way around, he can turn into the worst enemy. Therefore, we must be careful in everything. A fruit tree will always be stoned. If the people behind you say bad things about you, it means that you are standing in front of them. But you should not be content with just that; you must show effort and perseverance to reach even greater heights."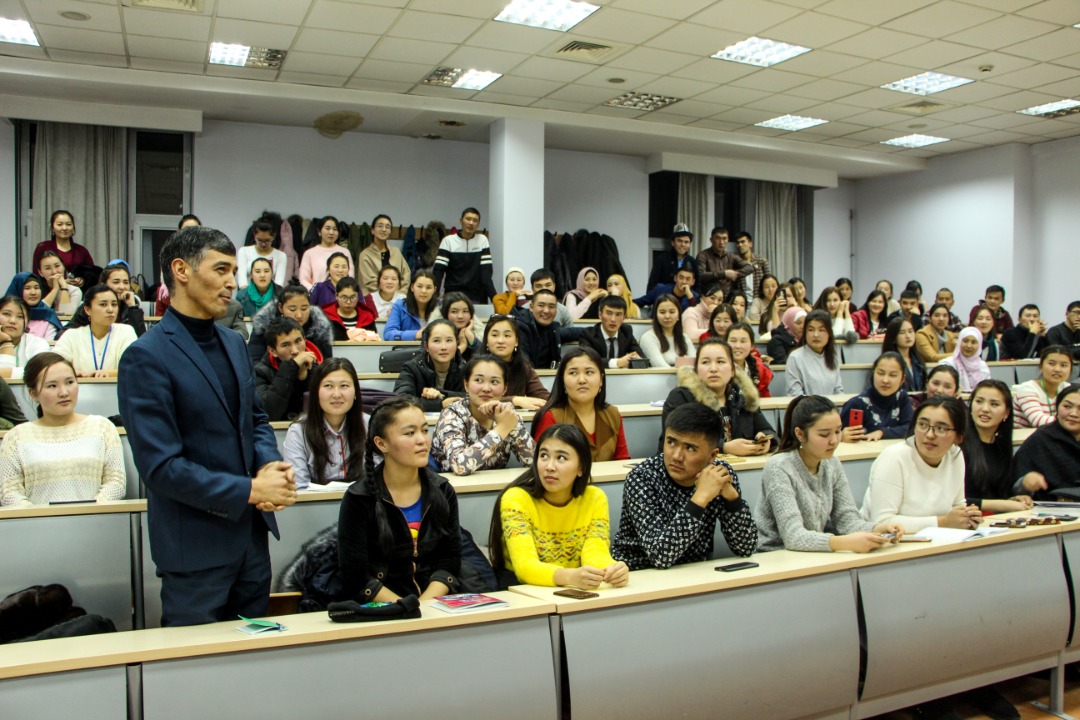 Then he read his poems and read "Muras" by Mirbek Atabekov in response to students' questions. After that, he presented his book to students who asked interesting questions. He was also given a certificate of appreciation for the seminar he conducted.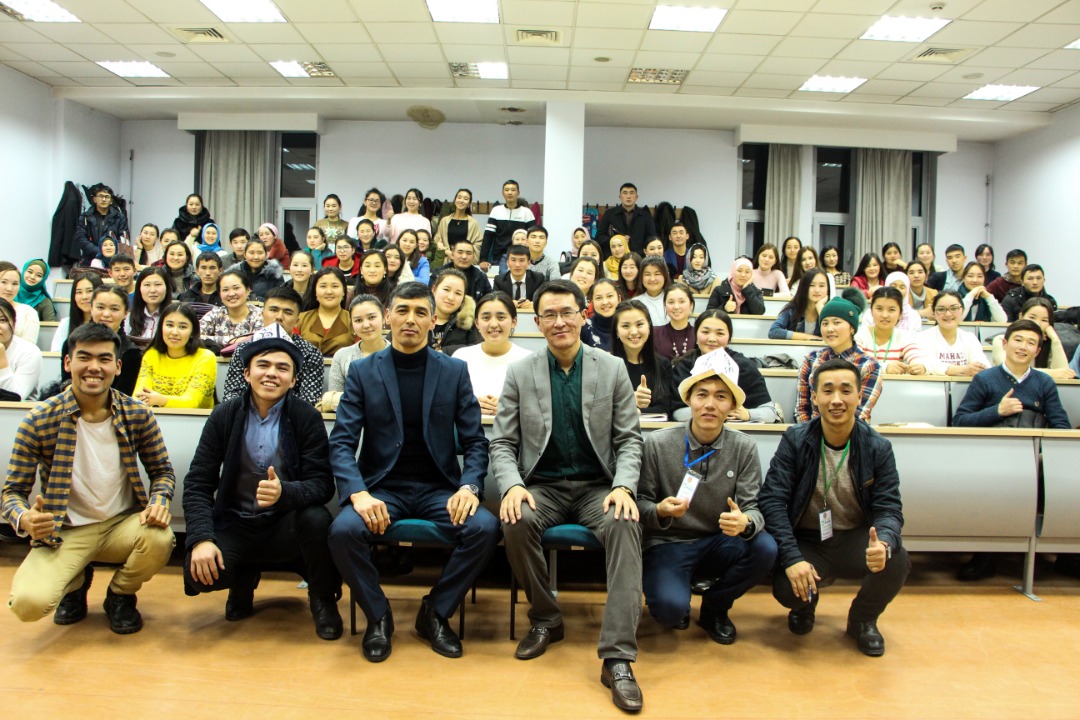 Prepared by: Aksaamay Nazarbay Kyzy

Translated by: Timur Bapiev