Relationship between Kyrgyzstan and Iran
On December 11, our university hosted a meeting of students with the plenipotentiary ambassador of the Islamic Republic of Iran to the Kyrgyz Republic, Ali Mojtaba Ruzbahani.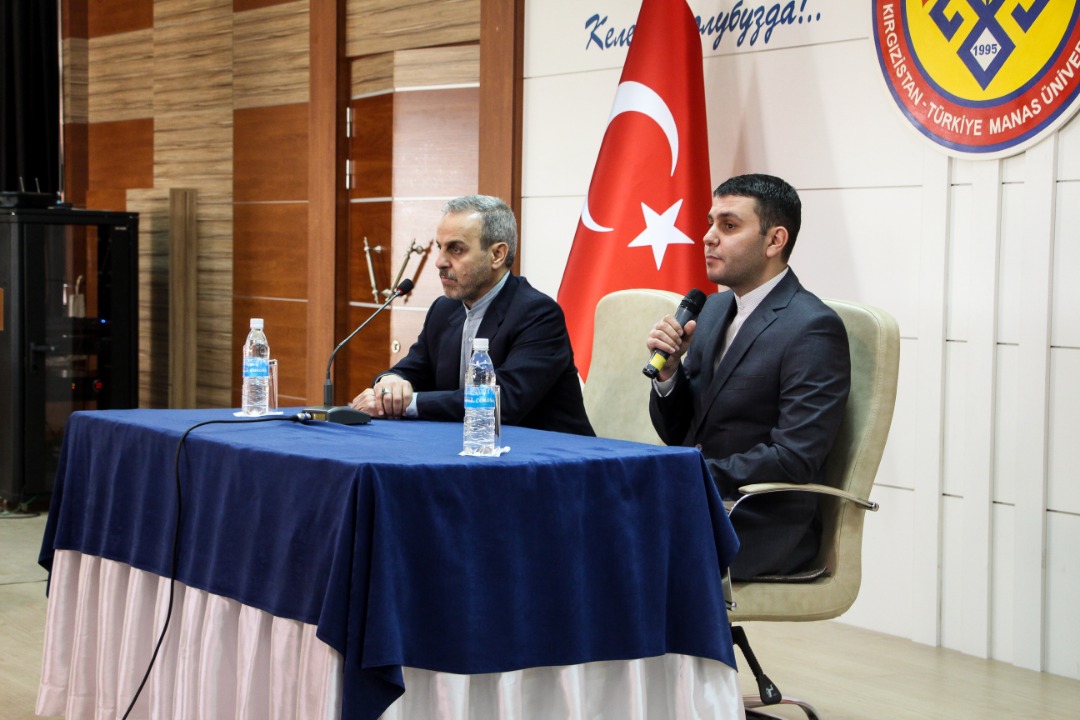 First, it was told about bilateral activities in various areas of Kyrgyzstan and Iran, and then also information was given on how diplomatic relations were mainly established. Mr. Ruzbahani himself said: "I can say with confidence that the people of the State of Iran will always be in good relations with the people of Kyrgyzstan," noting that this year marks 25 years since the establishment of diplomatic relations between the two countries.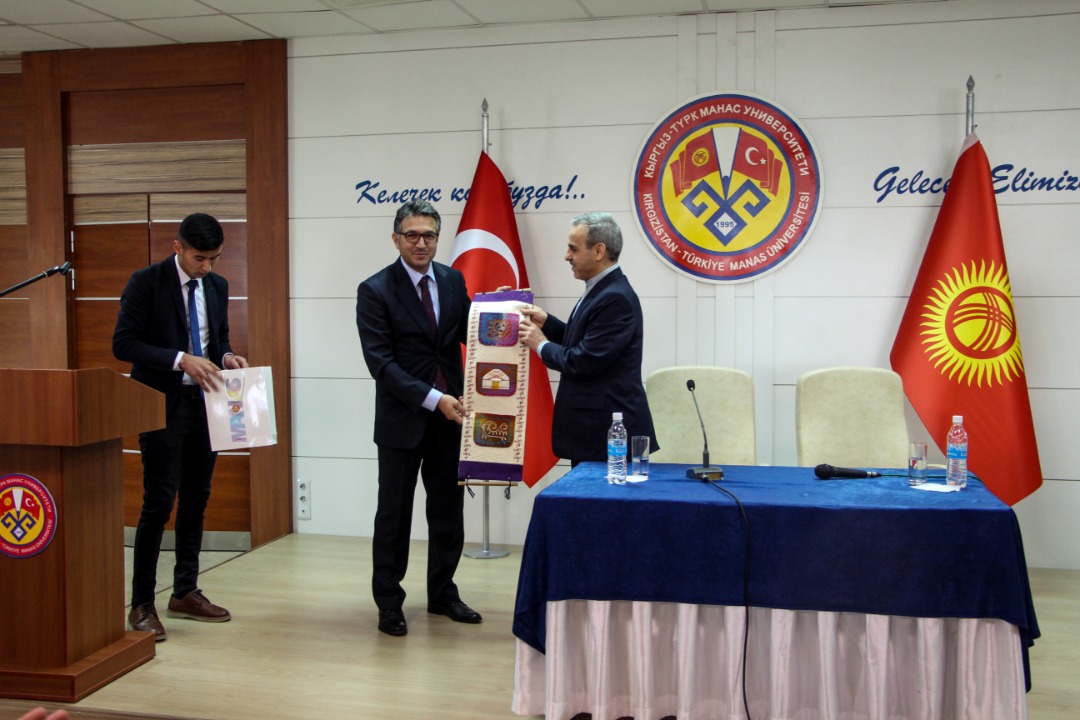 The event ended with the presentation of a gift on behalf of the university to the ambassador by the head of the Department of International Relations Prof. Dr. Metin Aksoy.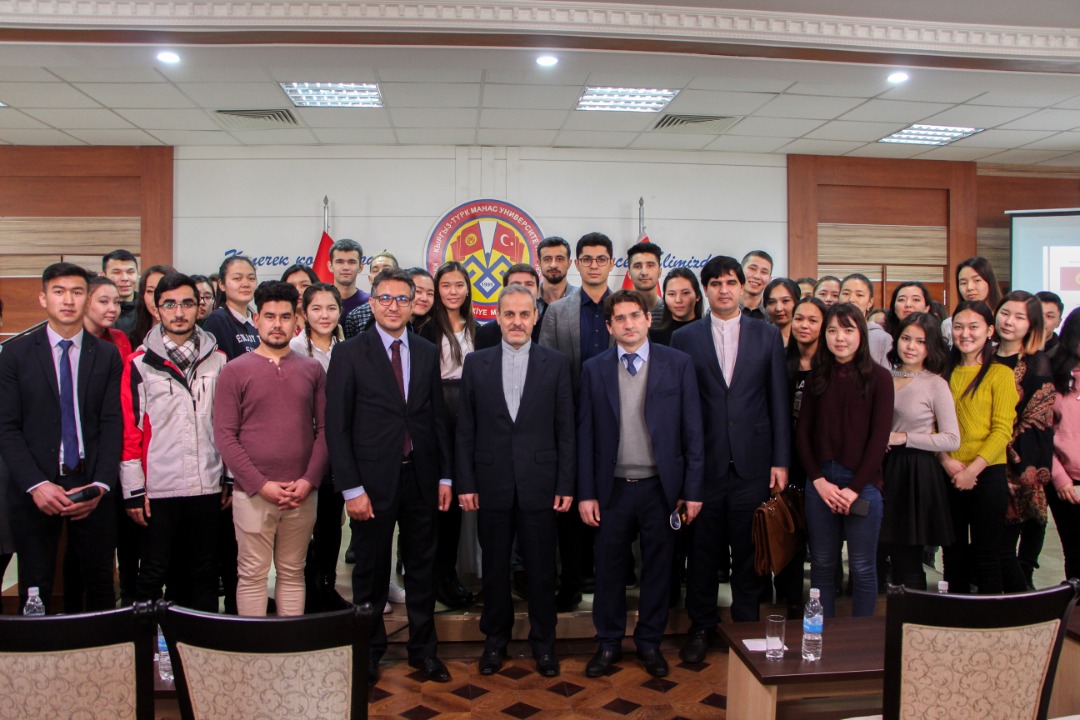 Prepared by: Akimbaev Altynbek

Translated by: Timur Bapiev