THE EVENT ORGANIZED AS A TRIBUTE TO CHYNGYZ AYTMATOV
On December 12, 2018, the results of the "Aytmatov Week" were announced by the Presidency of the Student Council of KTMU on the occasion of the 90th anniversary of the birth of the famous writer Chyngyz Aytmatov.An award ceremony was held, and the intellectual game was organized based on the writer's biography and his works.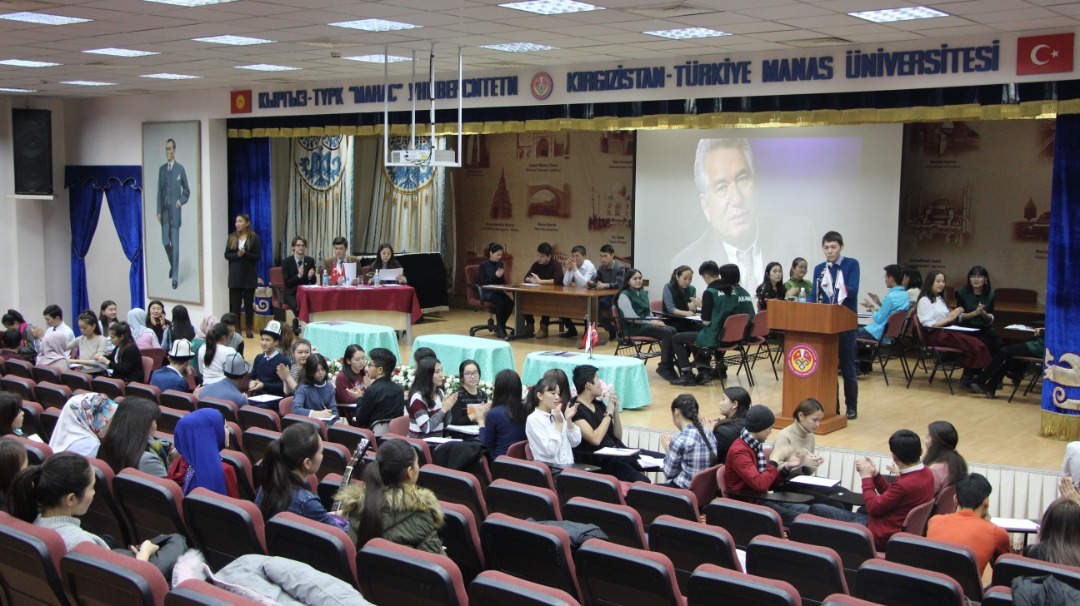 The program started with a 1-minute silence in memory of the famous author and later in the opening speech of the Student Council President Nursultan Abdimitalip Uulu said: "Today's youngsters should take the example of great people like Chyngyz Aytmatov and live in a way that will benefit the whole society".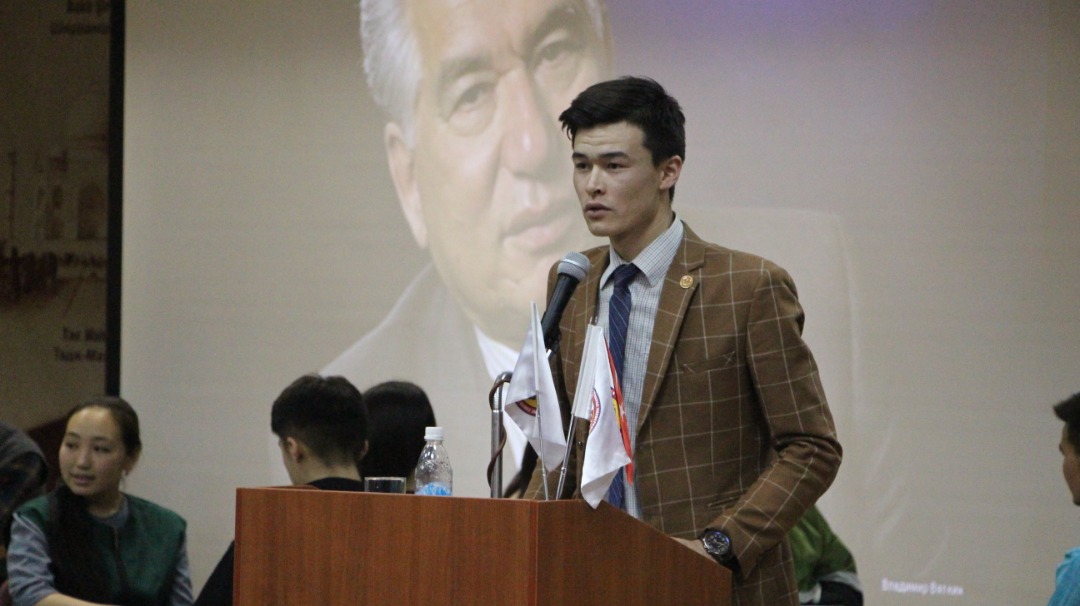 Then, in the memory of the author, 16 teams competed among the clubs and committees of the KTMU. As a result of the game, 1st place took the Economic's club "Ak-Keme" team, 2nd place took Oylonshow's club "Miracle" team, 3rd place took Economic's club "Kemenger" team.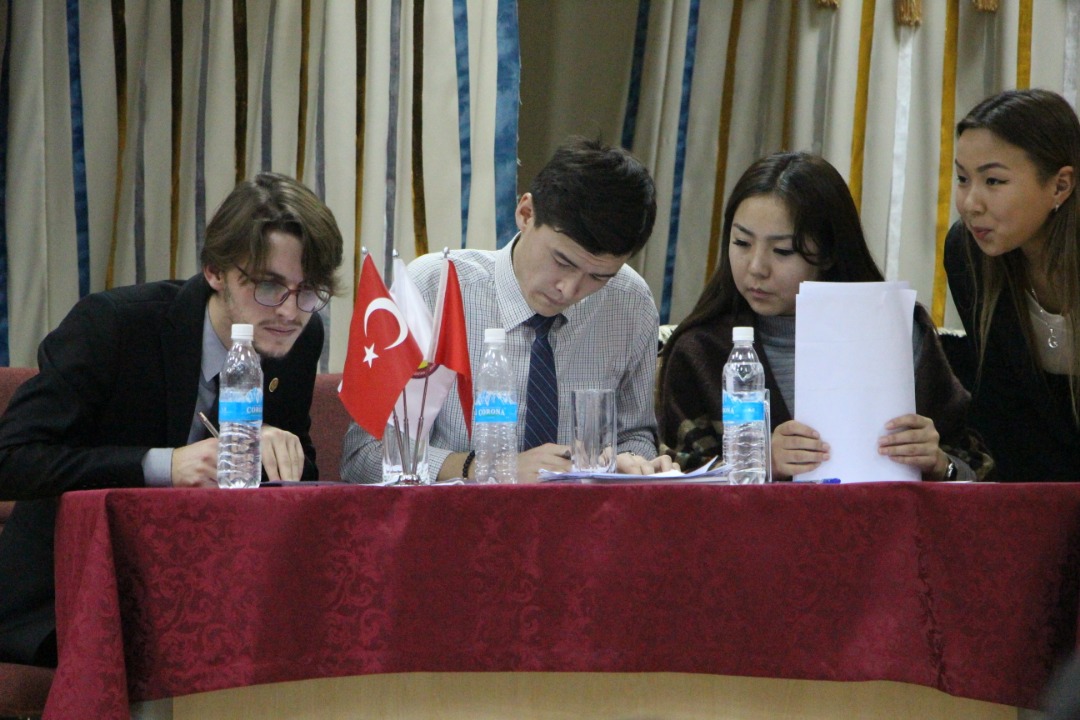 After that, diplomas and valuable gifts were presented to the teams who were ranked in the award ceremony. As a consequence of the insta-contest organised within "Aytmatov Week", Aliya Azimova won the championship in the expressive reading. At the essay contest organised, among the students getting education in the preparatory course, 1st place took Mayramkul Ismailova, 2nd place took Ayzhan Almazbekova, 3rd place took Tursunay Janybek kyzy.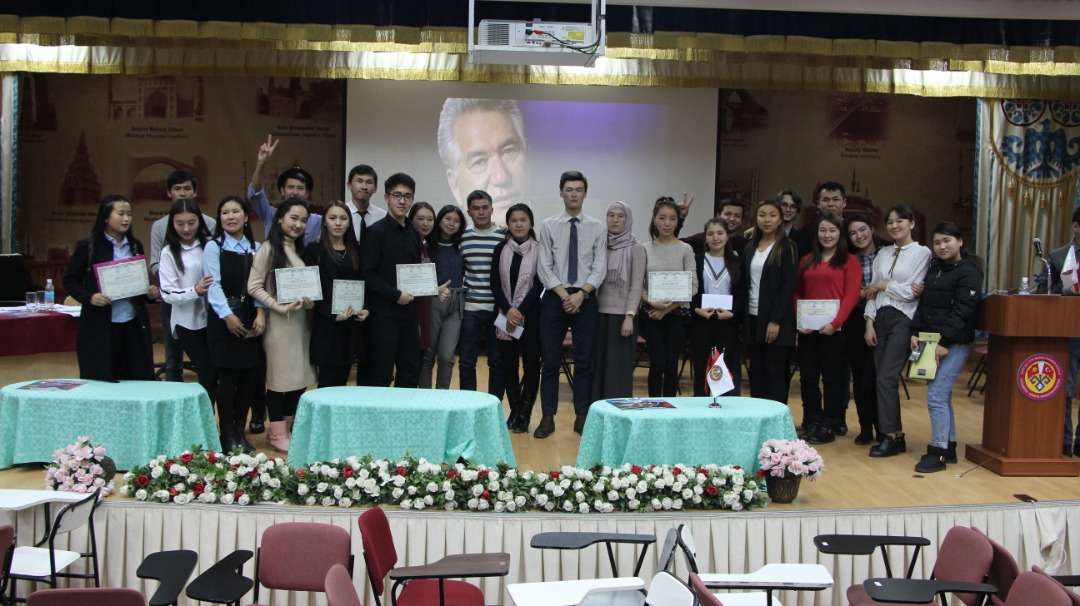 Recall that, the world-famous writer of the Kyrgyz Chyngyz Aytmatov was born on December 12, 1928 in the Sheker village of the Talas valley. If Chyngyz Aytmatov had lived, he would be 90 years old this year.
Prepared by: Akymbaev Altynbek
Translated by: Timur Bapiev