Another intellectual competition
On February 26, a 5-rating game of the intellectual club "Oylonshow" took place in the hall named after K. Tynystanov. The theme of the game was "Architecture", in general 10 teams participated.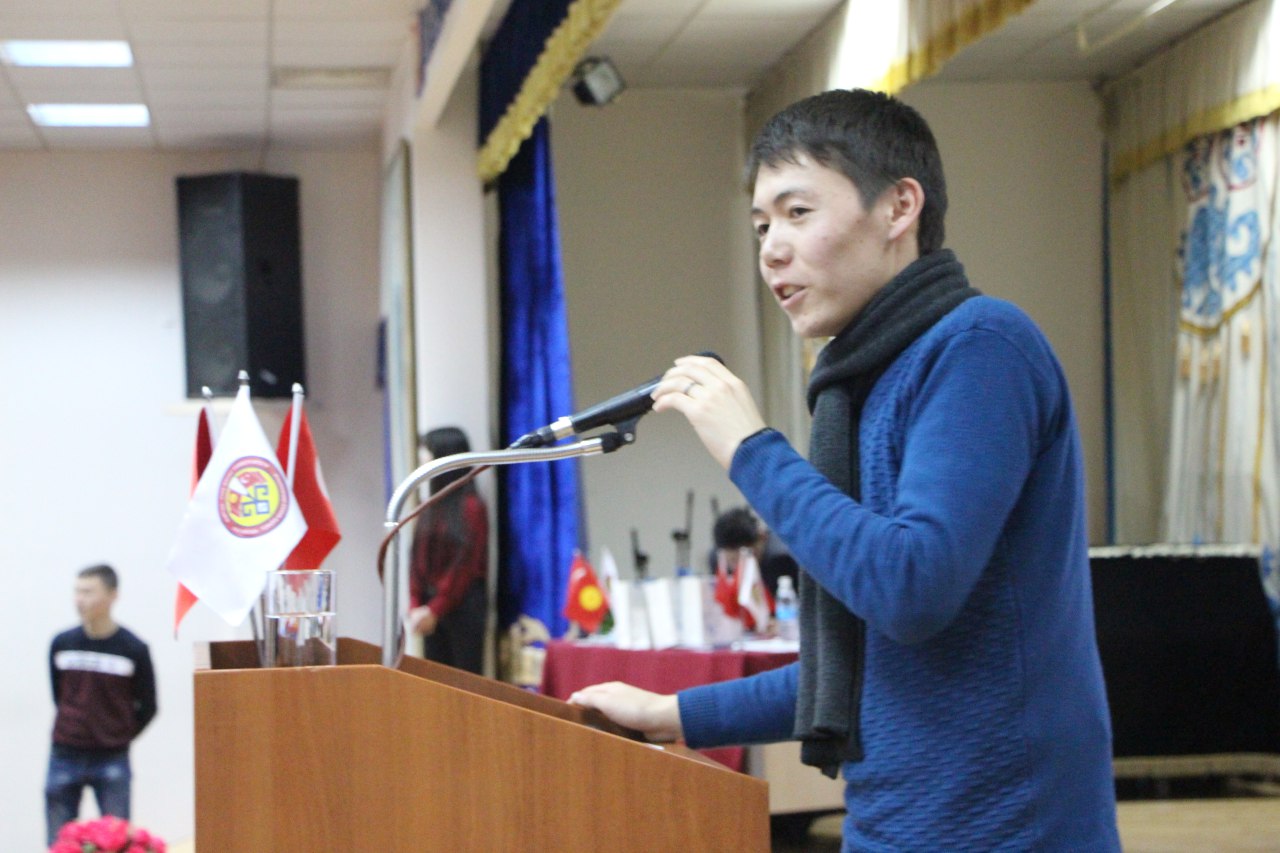 The event began with a speech of Kadyraly Turunbekov, after which one of the young poets Tariel Aknazarov impressively read his poems. Also, a humorous team called "Maga zhagat" gave the audience a good mood.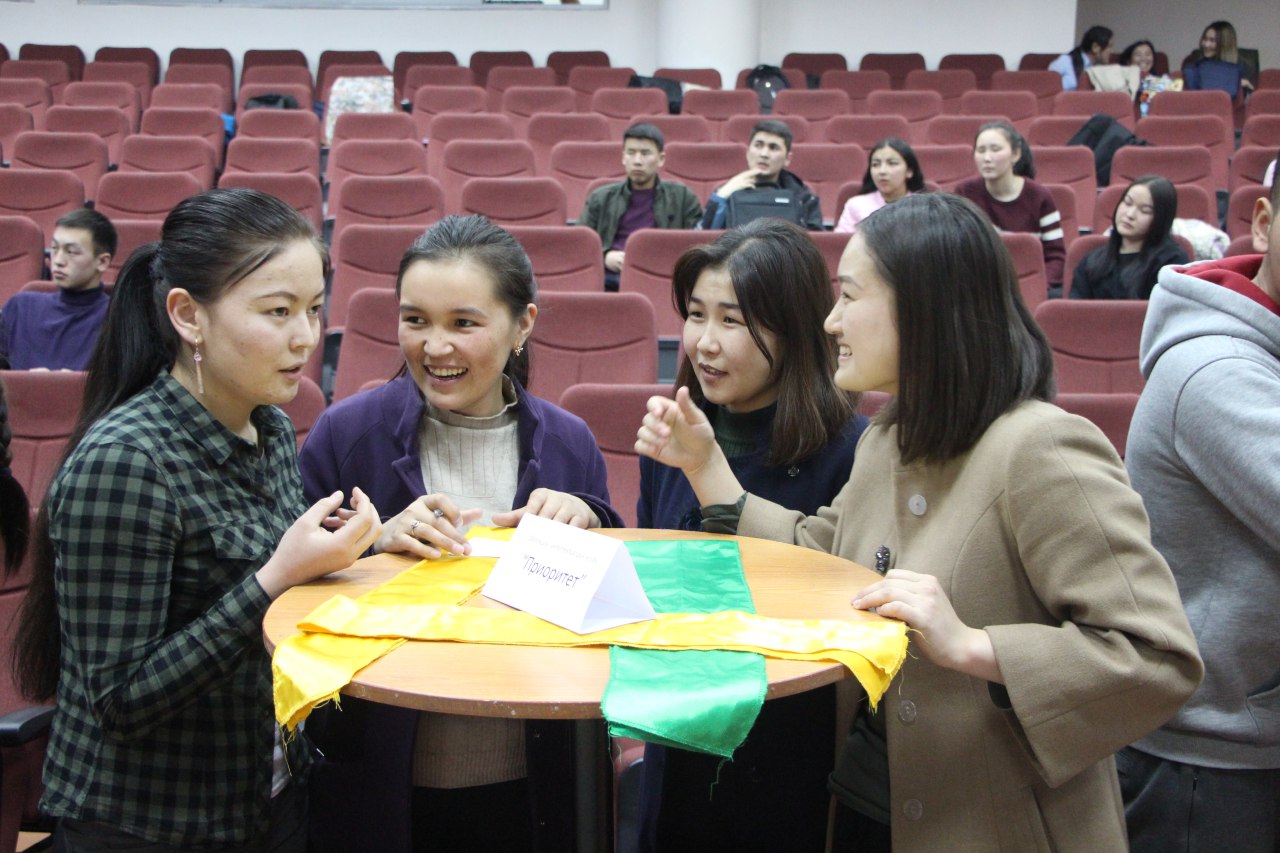 The game consisted of three rounds, where most questions were asked about various architectural structures of the world, buildings and famous architects. As a result, the third place was taken by the team "Engineerler", the second "Oychuldar", and the first place was awarded to "Betme-bet" team.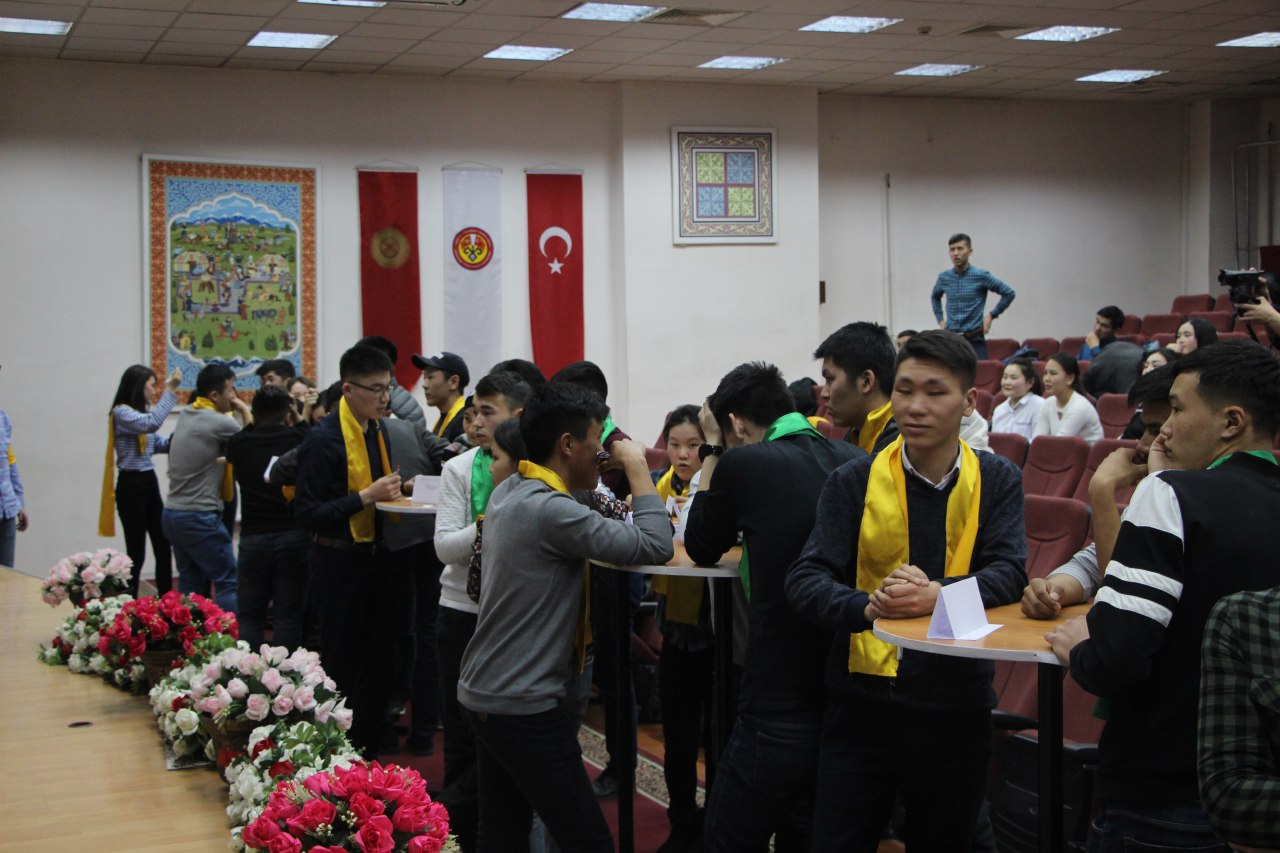 In addition, the Best Player competition was held where Arthur Rasulbekov won. The "Aksy" youth organization presented art books to the winners, and the employment company Avemlis awarded them certificates and diplomas.
Prepared by Akymbaev Altynbek

Translated by Timur Bapiev