The University is the key to a successful future
On February 26, 2019, the employees of the Bank CBK "Kyrgyzstan" held the first lecture for students of the Faculty of Economics. This event was organized by the Faculty of Economics, Management and the Branch of Student Affairs and Graduates on the basis of a specially drafted contract between the CBK "Kyrgyzstan" and the Kyrgyz-Turkish University "Manas".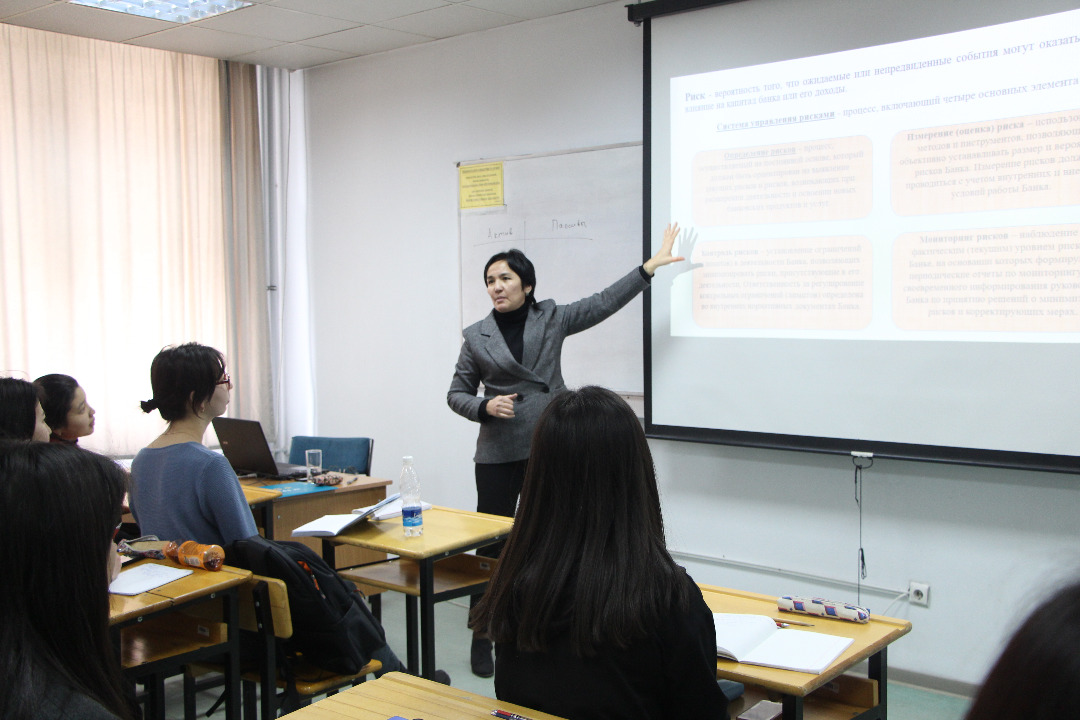 In general, 8 classes are planned, where about 50 2-3-year students will participate from economics, management, finance and credit departments. The first lecture was conducted by Rakhat Syyabekovna Alisherova, a Head of Risk Management Services of the CBK "Kyrgyzstan", on the topic "Risky circumstances in the banking sector".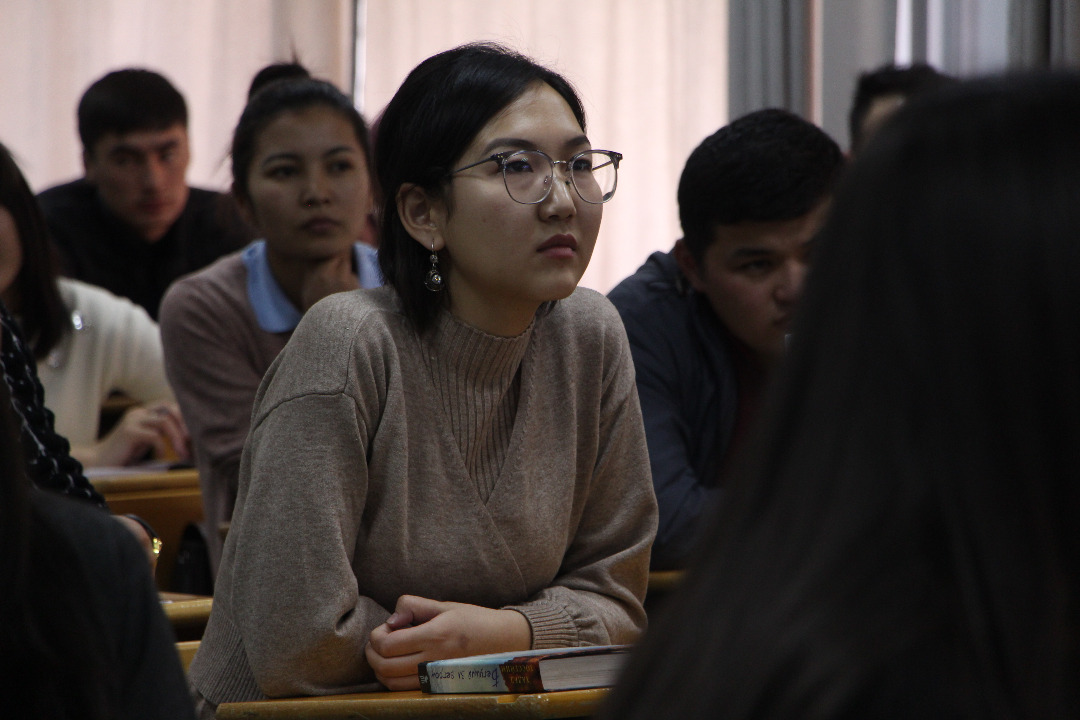 All scheduled lectures contain information about the main tasks and objectives of banking. The course of these classes will last approximately until April 24.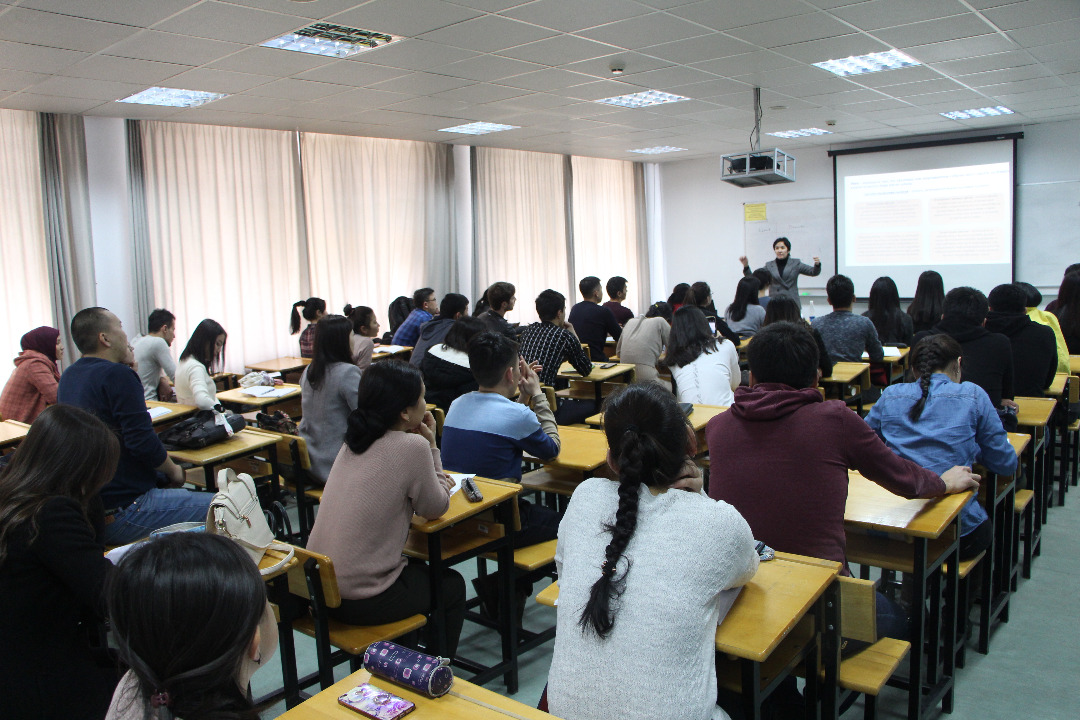 Prepared by Melis Kyzy Louise

Translated by Timur Bapiev