THE "WARMNESS" EVENT MADE WORKERS OF THE TAZALYK HAPPY
On November 30, the Student Council of our university organized for the first time the "Warmness" action. The members of the "Ak-niet", "Oylonshow" clubs participated in the event. They were handing out hot tea and sweets to the workers of the tazalyk and helped to do cleaning.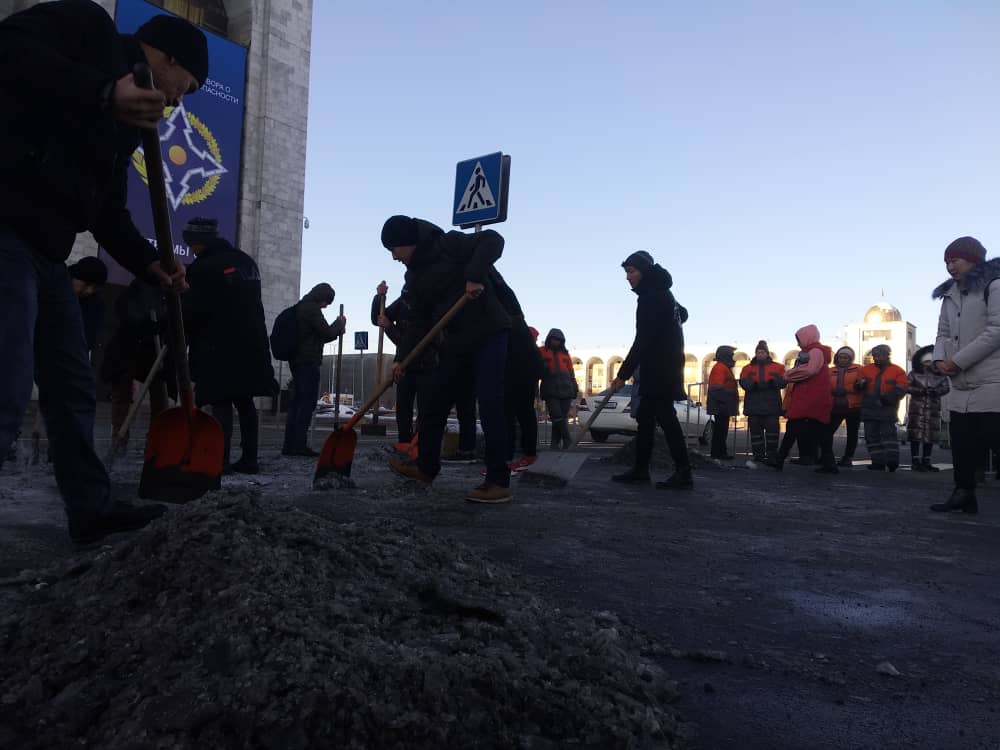 In the "Warmness" action, students divided to groups. One group was handing out hot tea and coffee to the workers on the main streets of the city, other one took brooms and assisted to get the work done.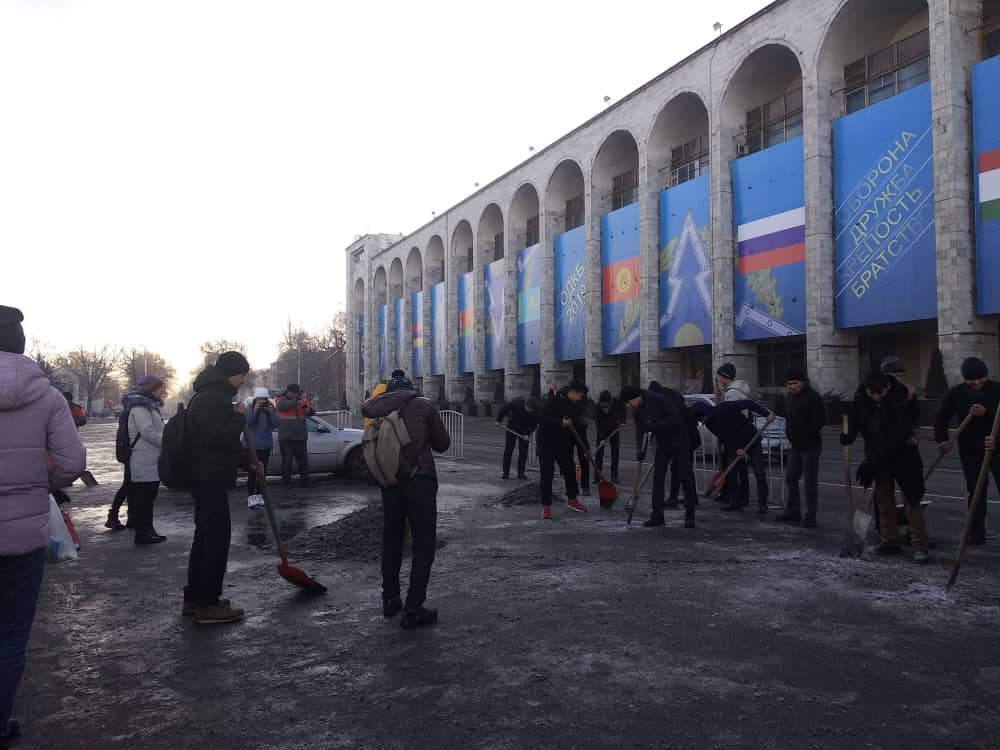 Munara Kyzalakova has been working 4 years in tazalyk she thanked for this action: "I've been working for tazalyk for 4 years... Sometimes when students help us, they lift up our mood and heat up our hearts. While I was drinking coffee, part of the work that I should do, had been already done".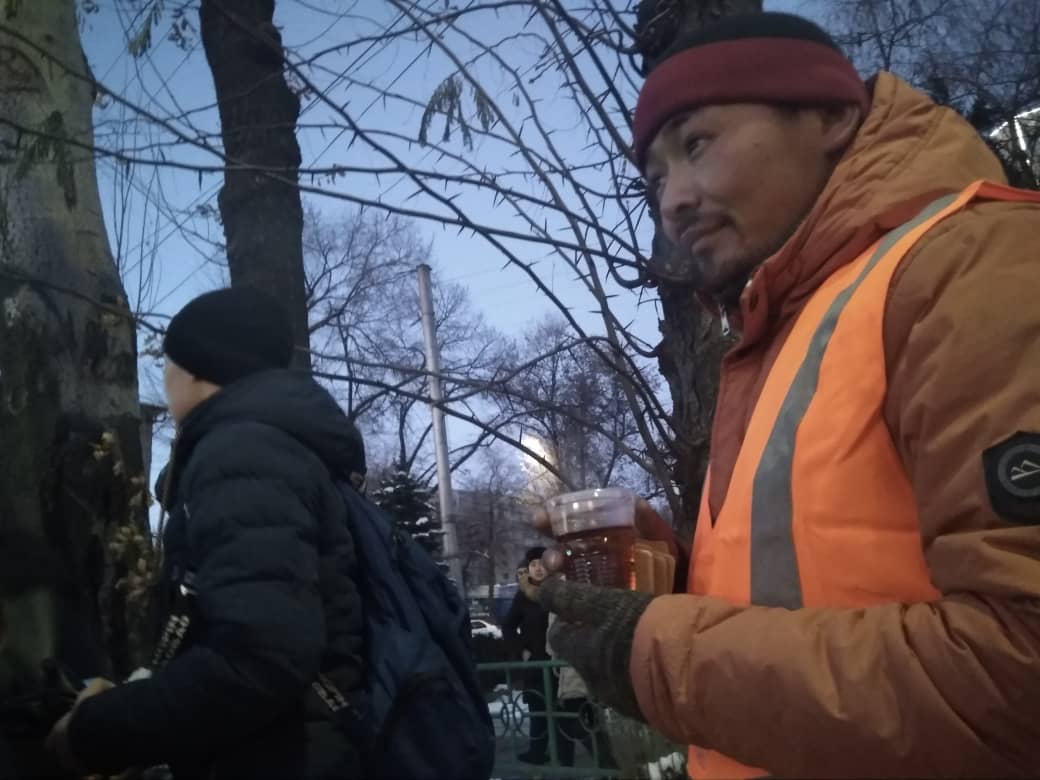 Chairman of the Student Council Askarbek Abduakimov told: "At the beginning, we worried a little number of students would come, but more than 50 students participated. We and workers both were happy. We plan to organize this event every Saturday according to our possibilities.
Prepared by Aksaamay Nazarbay kyzy
Translated by Timur Bapiev