OPPORTUNITIES TO STUDY MASTER'S DEGREE PROGRAMME ABROAD
On December 3, there was seminar on the topic of "Getting master's degree abroad" held in the Faculty of Economics and Management. The speaker of the seminar was the founder and director of the "Logos" education centre Altynbek Begaliev.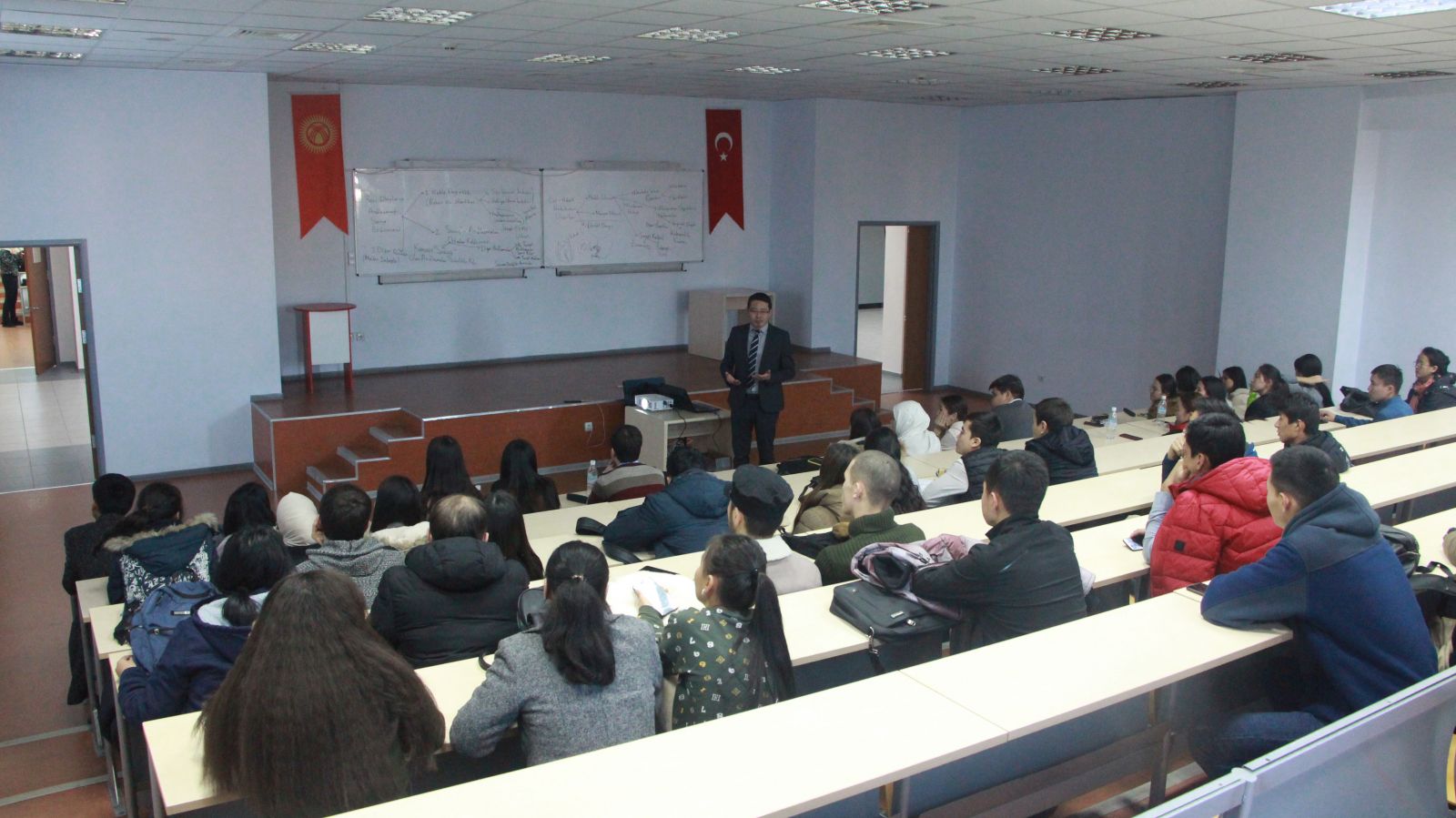 Altynbek Begaliev presented universities with scholarships and on tuition base. He clarified application process of the universities. He underlined the following: "Many of you think that education abroad is something impossible for you. But it is not true, you can get opportunities depending on your efforts. Generally, you have to set your goals in the right way and find the ways to achieve them. For example, there are about 16000 universities in the world, among them you can choose the university and country which can possibly bring you to your goals without difficulties. You should make the correct decision."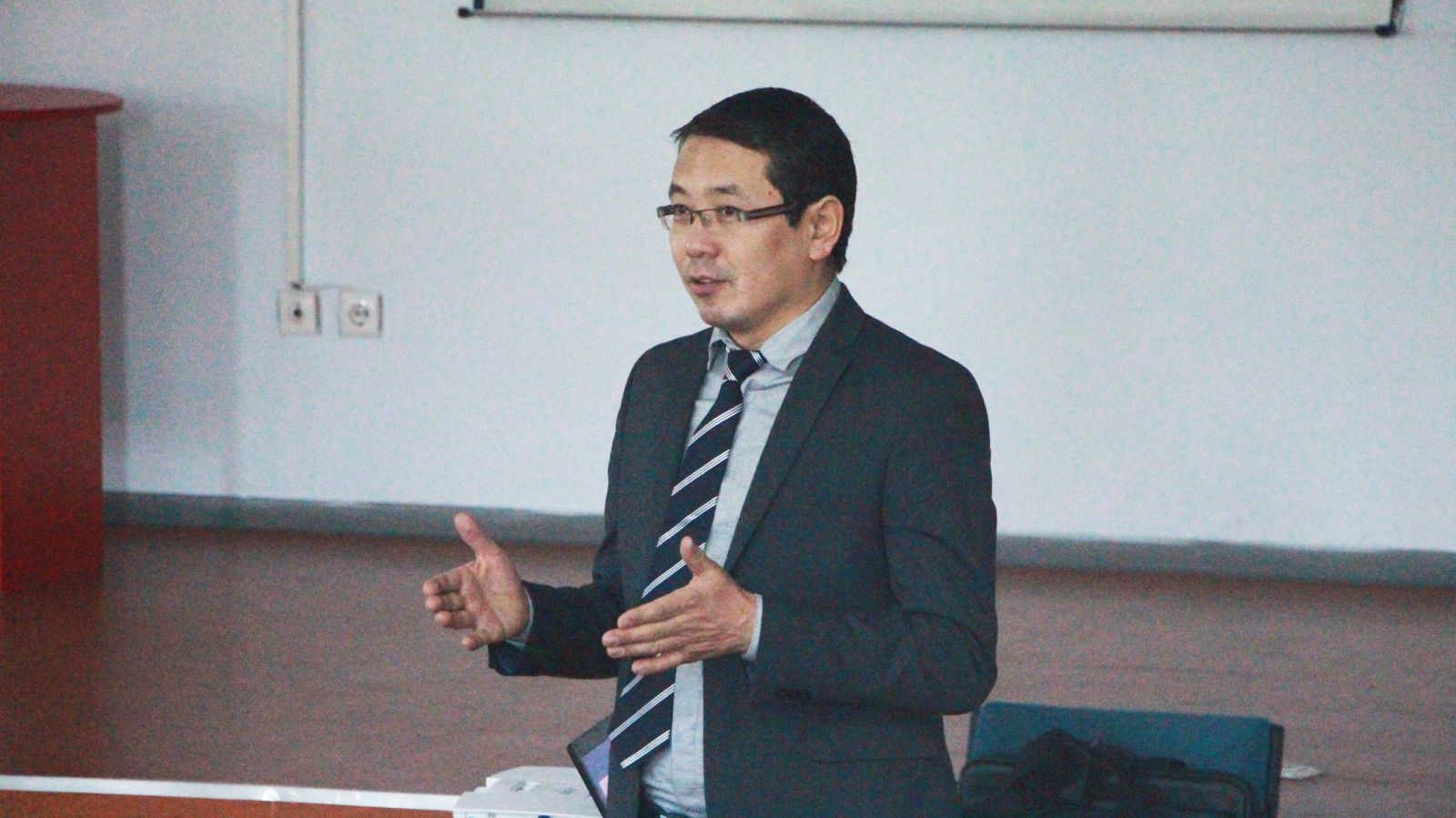 Besides, he also told about the required documents for the universities. Begaliyev says: "Firstly, you need to get bachelor's degree with high academic achievements, Toefl score should be between 90-100 or IELTS 7.0 -7.5 points. Social activities, essay, reference letter are required.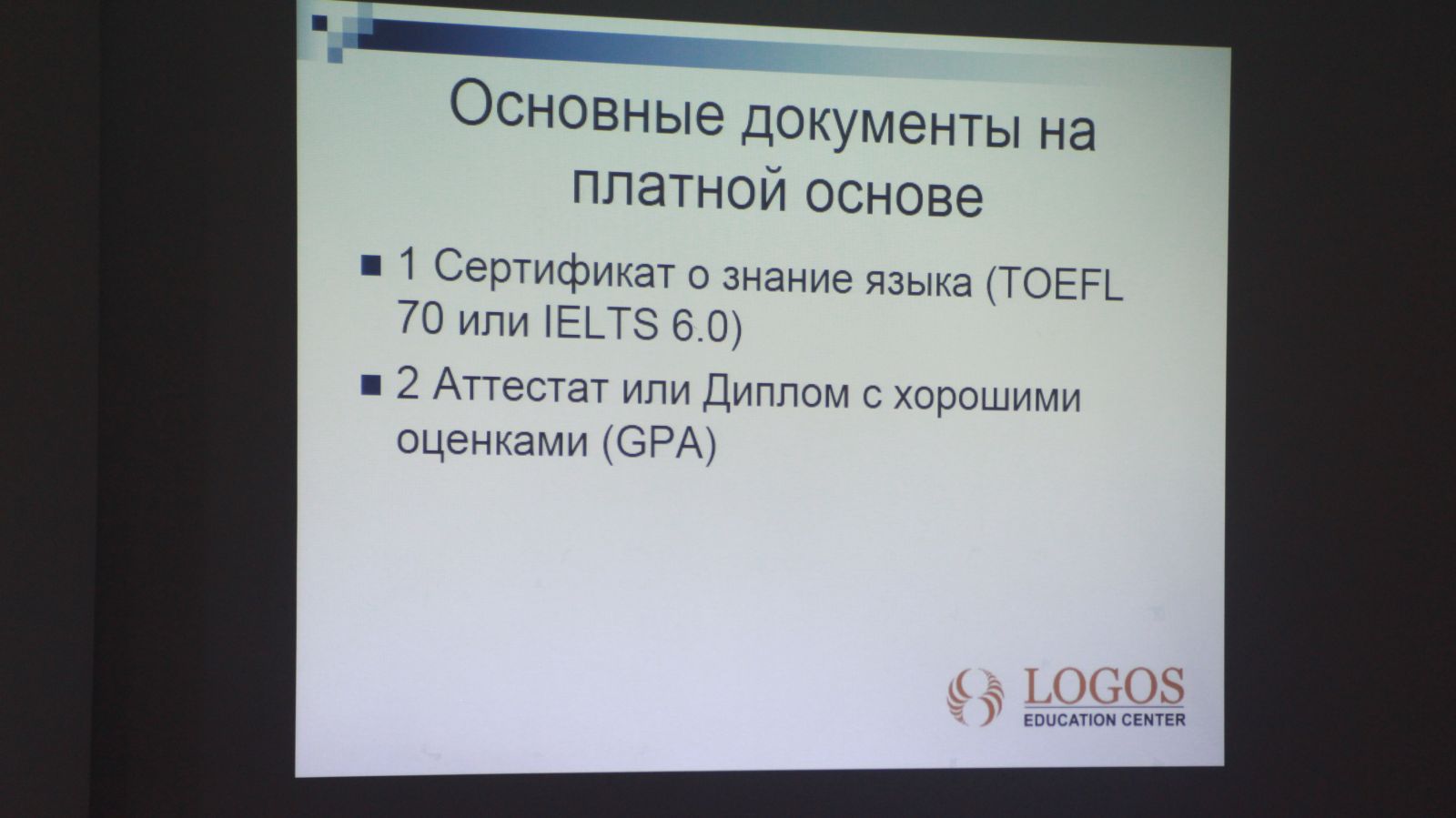 Students got answers to all their questions that were in their interest during the seminar.
To emphasize "Logos" education center has been providing service for the students willing to study abroad since 2008. Now the company is cooperating and has agreements with approximately 1000 universities in 30 countries.
Prepared by Melis kyzy Louise
Translated by Timur Bapiev