KTU "MANAS" STUDENTS ACHIEVED SUCCESS IN THE NATIONAL CHAMPIONSHIP
On February 14 and 15, the national athletics championship was held in Bishkek. According to Alibek Turgunbaev, Chairman of the sports Committee of the Student Council, it was attended by athletes of KTU "Manas".
Athletes competed in the following disciplines: distance running, high jump and long jump.
As a result of the competition they were able to win prizes:
Alina Shabdanalieva in run on 60 meters took 3rd place.
Sheraaly Joldoshbek uulu in run at 1.5 kilometers took 4-th place.
And Aliargen Taalaybekov became the third one jumping at 5.90 meters.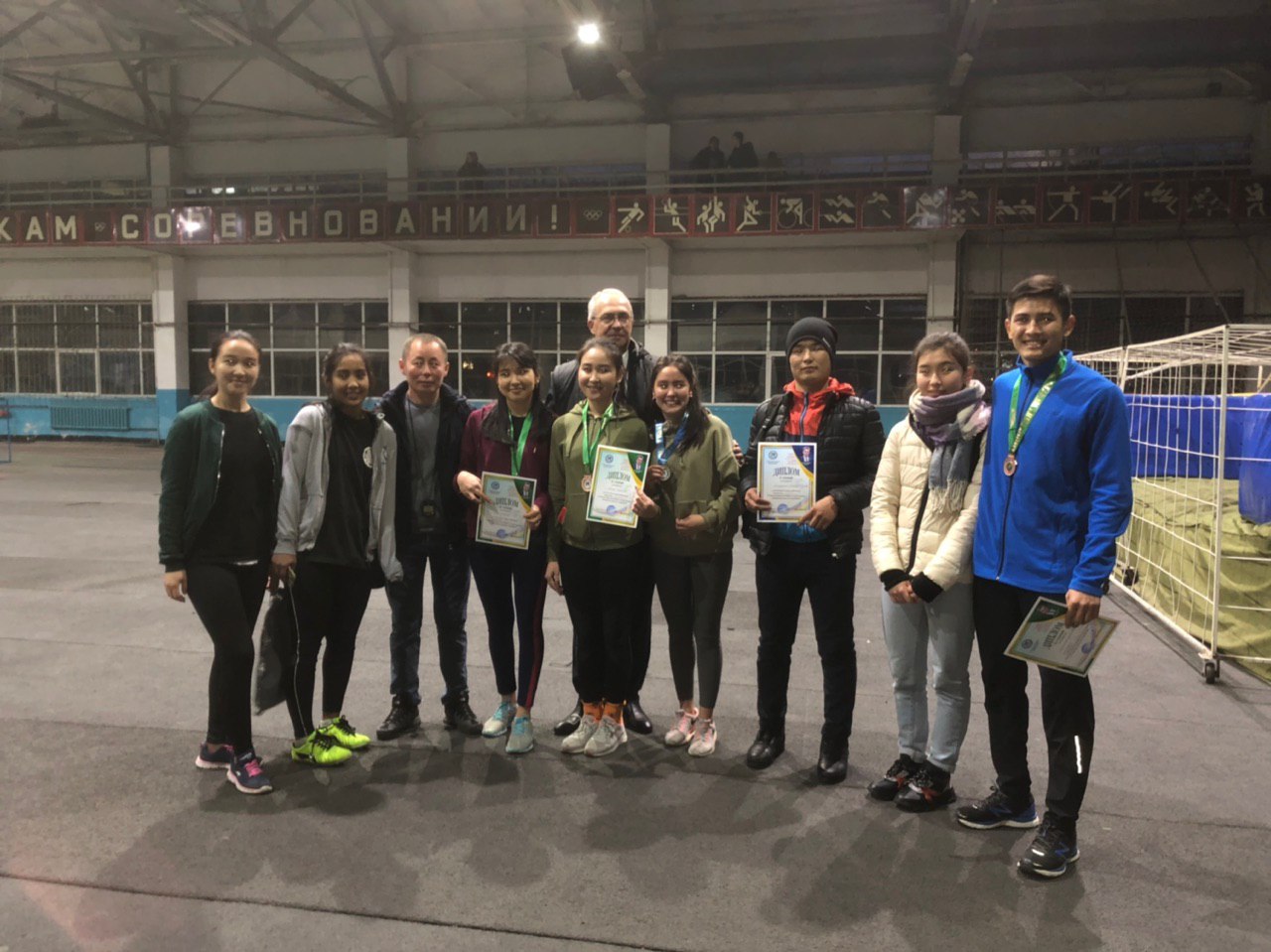 Prepared by Akaamay Nazarbay kyzy
Translated by Timur Bapiev