MY YEAR OF SUCCESS 2020
On 20 February 2020, a seminar titled "My Year of Success 2020" was organized by the Student Council and KTMU Alumni Association, with the International rank coach Maksat Muktarov. The guests of the seminar were also Urmat Borchenov and Erkin Nurbaev.
Maksat Muktarov shared his life experience and stopped on following: "People behave with you according to your own perception of yourself. In the beginning, people didn't believe me that I can be an International rank coach. However, I didn't give up and I've already seen myself as a coach. Nobody can reduce or increase the value you give yourself. I always ask these questions in every seminar; who lives among ordinary people, who lives above ordinary people and who lives under ordinary people in all my seminars? And I always hear this answer; I live among ordinary people. Millionaires, students, civil servants etc. visit my seminars. All of them state that they are among ordinary people. Because every person's environment made of ordinary people. The friend of the millionaire is the millionaire, and the friend of the student is the student. Most people don't know what they want. Therefore, they are not successful. The problem is that they don't work over these questions: What? Why? How? A person seeking answers to his questions and trying to move forward in this line will ultimately succeed. Except for death, everything has a solution in this life".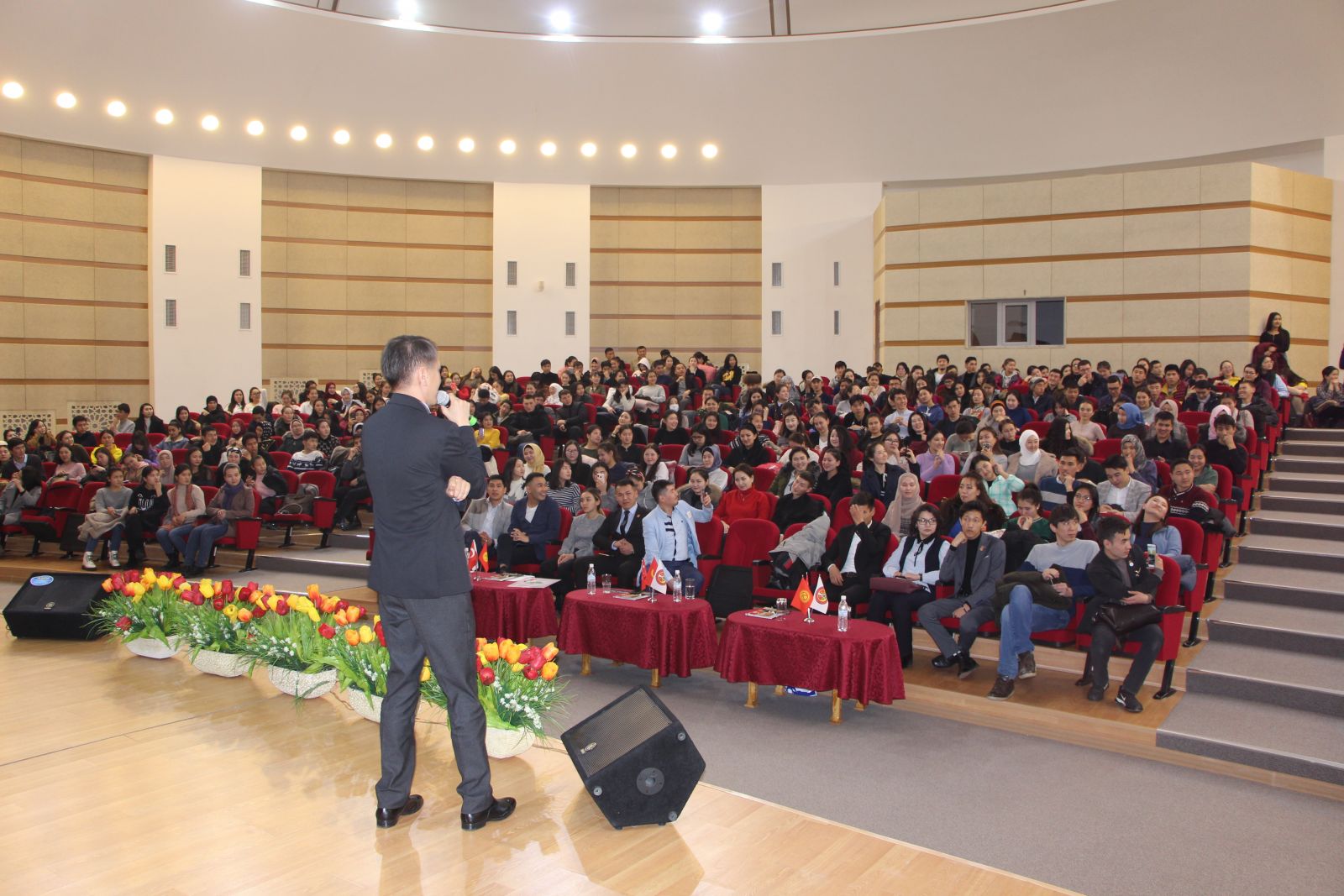 The guest of the seminar Erkin Nurbaev: "I am a graduate of Manas University. I learned a lot from the university, received training and gained experience. I don't want to change anything in my life right now, I'm happy enough".
At the end of the seminar, certificates of appreciation were presented to the guests by the Student Council.

Prepared by Melis kyzy Louise
Translated by Timur Bapiev