2020-2021 ACADEMIC YEAR STUDENT COUNCIL ELECTIONS HELD ONLINE
Student Council Presidency Management and Supervisory Board elections were held online on October 27, 2020, through Google Meet and Google Forms applications due to the pandemic. Our University's Rector, Vice Rectors, Heads of Departments, University Members, the previous term Student Council Management and Supervisory Board members, faculty and department representatives participated in the elections. In the program moderated by director of Students and Alumni Coordination Branch and Election Board Member Kıyal Turdakunova, Vice Rector and Chairman of the Election Board Prof. Dr. Anvarbek Mokeyev gave an informative speech about the meaning and importance of the day and about the candidate applications, faculty and department representative elections.
Rector of our university, Prof. Dr. Alpaslan Zheylan in his opening speech, thanked the Student Council Presidency of the previous term and wished success to the newly elected Student Council Presidents and their team. Then, Election Board Member Dr. Serhat Atmazha gave information about the election directive, the progress of the election and the voting. After the previous term Student Council Presidency presented its annual report and release, candidates for the 2020-2021 academic year Student Council Presidency introduced themselves and gave information about their projects. There were many candidates in the competition, there were 2 candidates for the Student Council Presidency. He nominated 18 students to the Board of Directors and 6 students to the Supervisory Board. As a result of the election, Osman Yiğen, Nursultan Kanaev, Raisa Yerlanbek, Bostonbek Babaev, Kanıkey Turdubekova, Begimay Bekboeva, Rysbek Kubanychbekov were elected to the Board of Directors. Mücteba Pek, Kemran Tapdygov and Azhar Matraimova were elected to the Supervisory Board.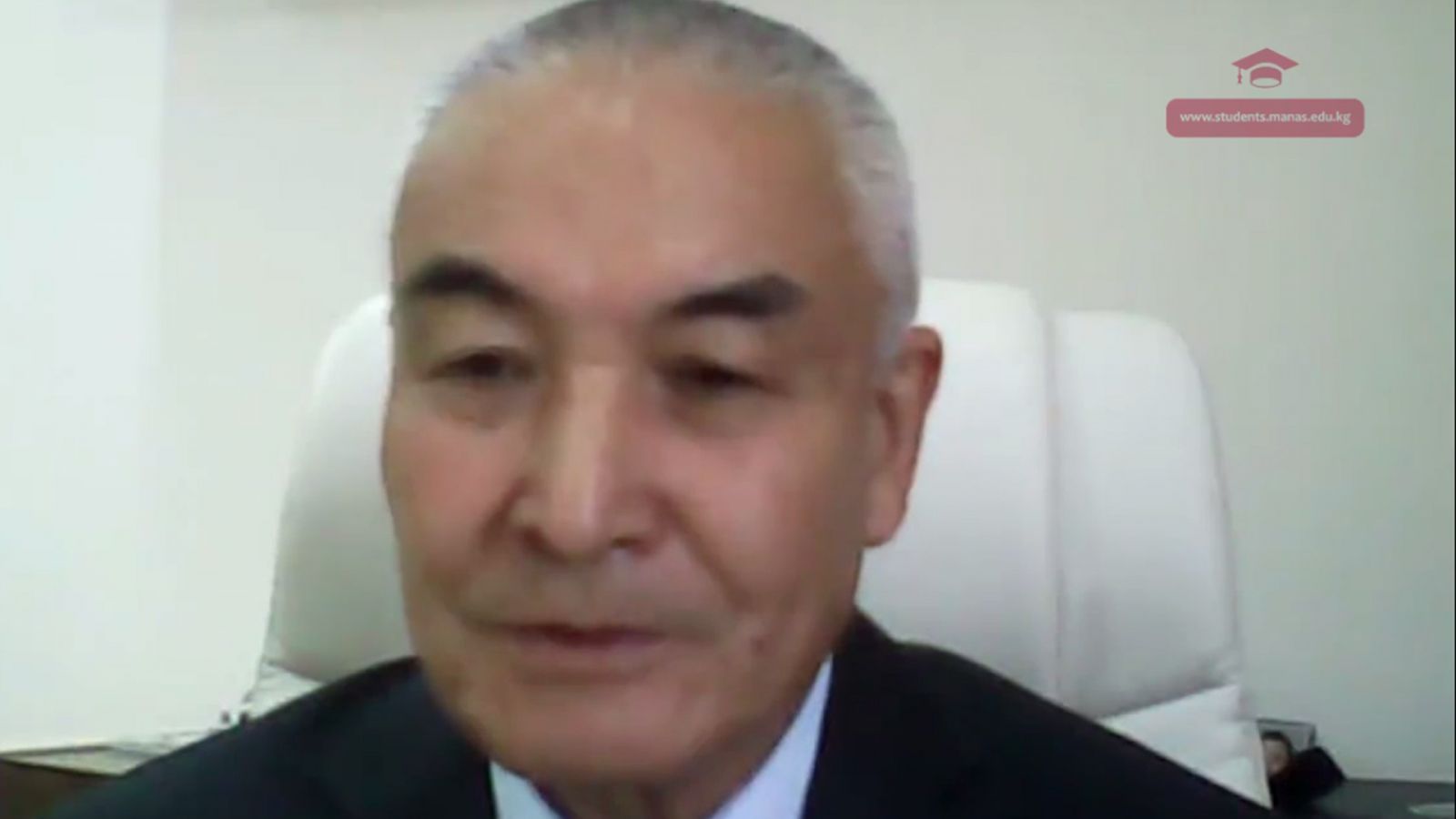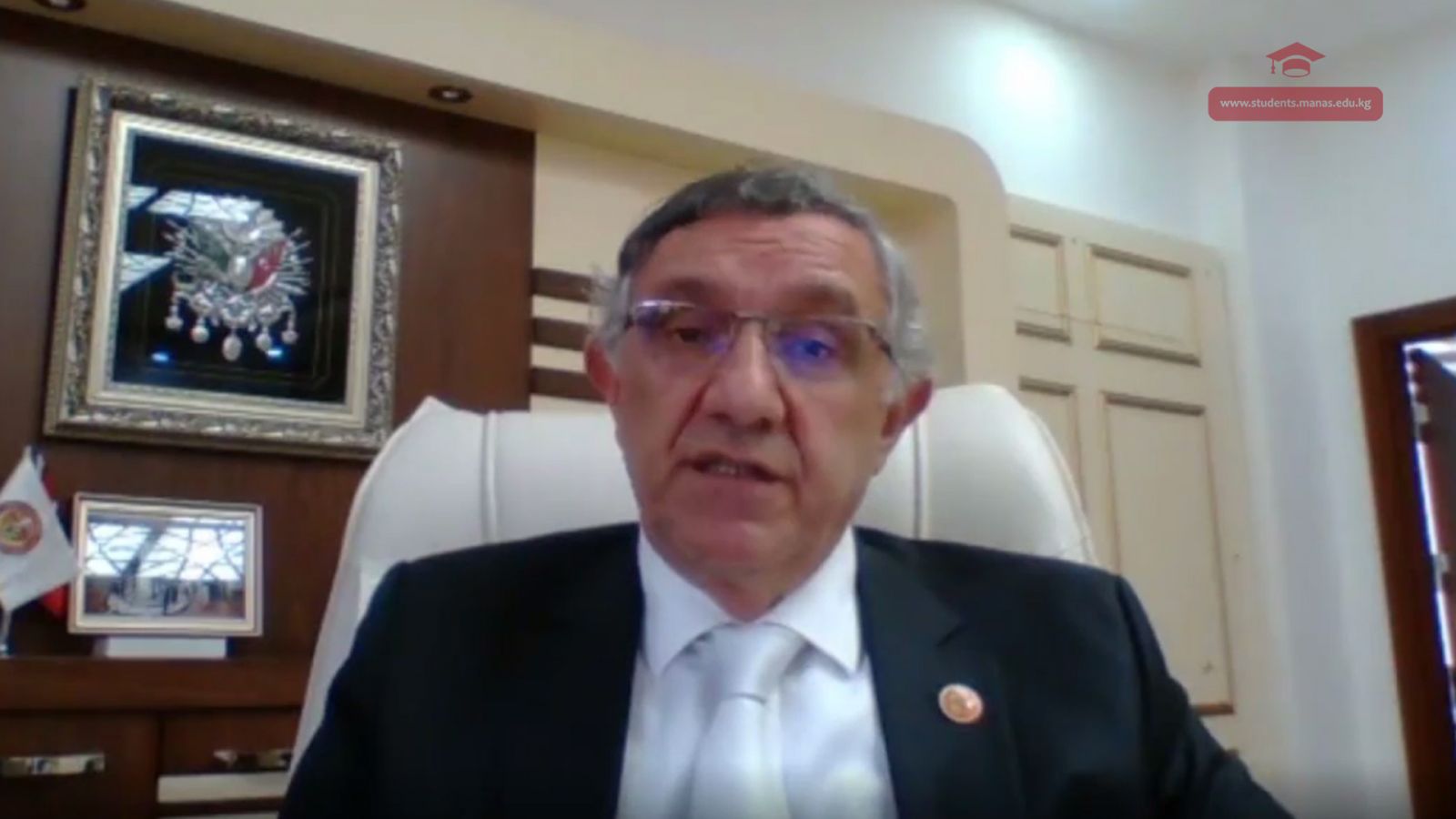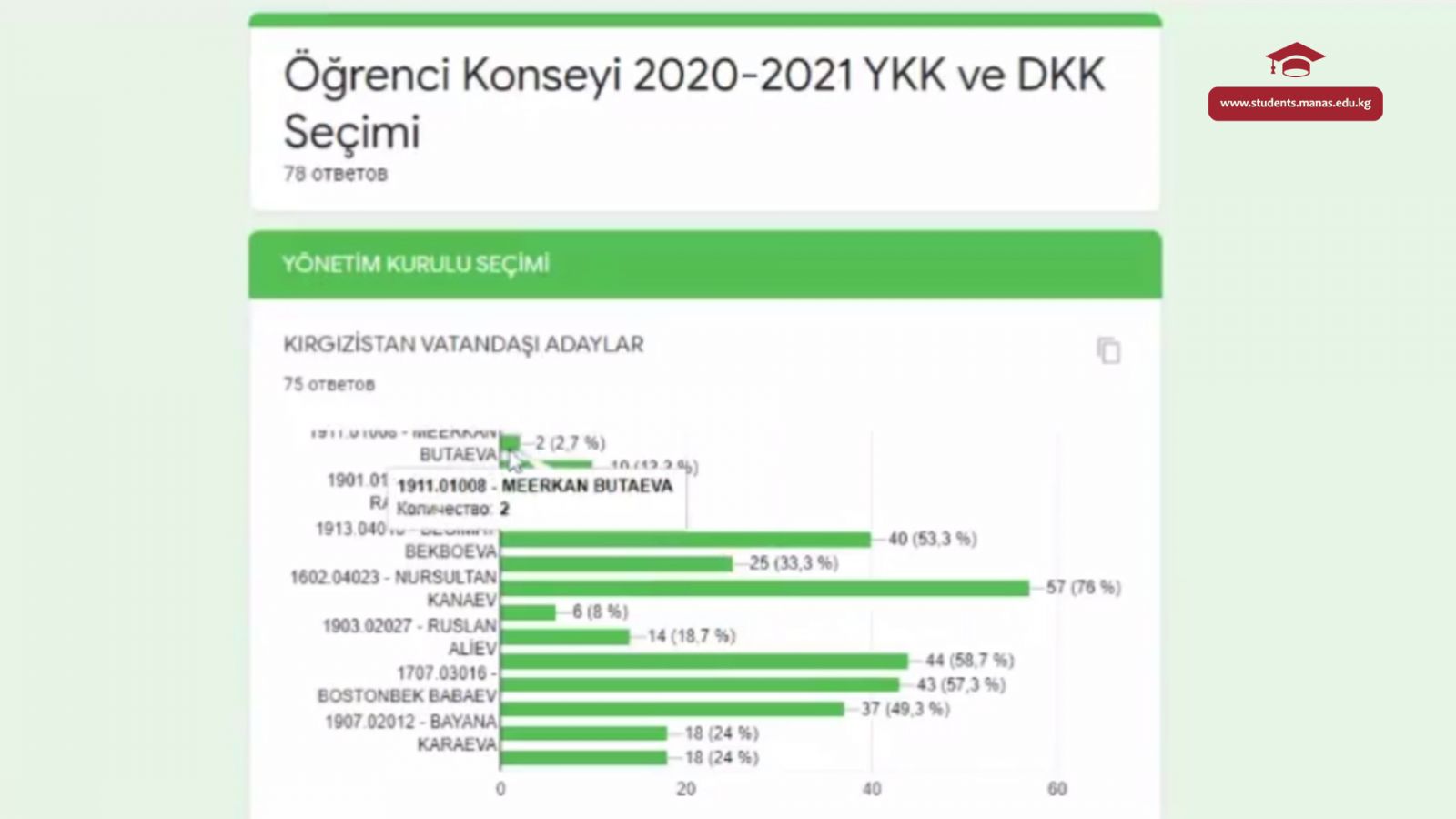 Prepared by Muhammed Ramazan Kurtoglu
Translated by Nuraida Omurbekova