Student Council Management and Supervision Team and Rectorate Senior Management Met the Student Council
For the 2020-2021 academic year, the Members of the Students Council and the Supervisory Board met with the Rectorate Senior Management of our University. Rector of our university, Prof. Dr. Alpaslan Zheylan, Co- Rector Prof. Dr. Asylbek Kulmyrzaev, Vice Rector Prof. Dr. Anvarbek Mokeyev, Heads of Departments, Student and Alumni Coordination Branch team, members of the Student Council. In the progress of the program, the Rector, Co- Rector and Vice Rector each made a speech and wished success to the newly elected Student Council.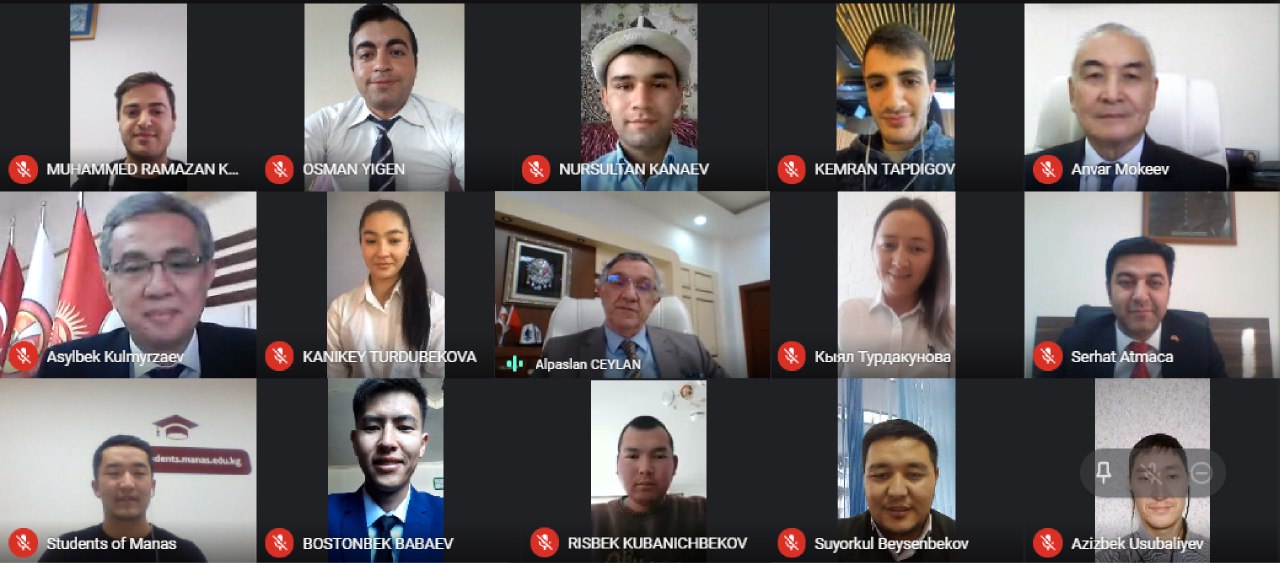 Then, the 2020-2021 academic year Student Council members introduced themselves. Later, the President of the Student Council Nursultan Kanaev and Deputy Chairman Osman Yiyen introduced the projects they planned to implement as the council in the upcoming education and training period. At the end of the program, Co-Rector Prof. Dr. Asylbek Kulmyrzaev: "I really liked the projects presented by the Student Council. We will always offer our help and support for the realization of these projects. Again, I wish you all health and success. " said.

Prepared by Muhammed Ramazan Kurtoglu
Translated by Nuraida Omurbekova