EDUCATED YOUTH - A BRIGHT FUTURE
On the 26th of December 2020, a seminar on 'Educated Youth - Bright Future' was organized by the Oylonshow of the Student Council. The seminar was held online via Google Meet. The guest of activity was Aydana Topchubaeva, one of the successful graduates of our University and the presenter of «Azattyk +» Program.
At the seminar, which was attended by about fifty students, Aydana Topchubaeva gave information about the work which she had done, how to be a key presenter and what to pay attention to, and the conveniences and difficulties of the presentation profession. Also from students, «How should a journalist be? What are the most special days during your apprenticeship and the hardships in your work? What are your plans for the future? such questions were directed and answers were given to these questions.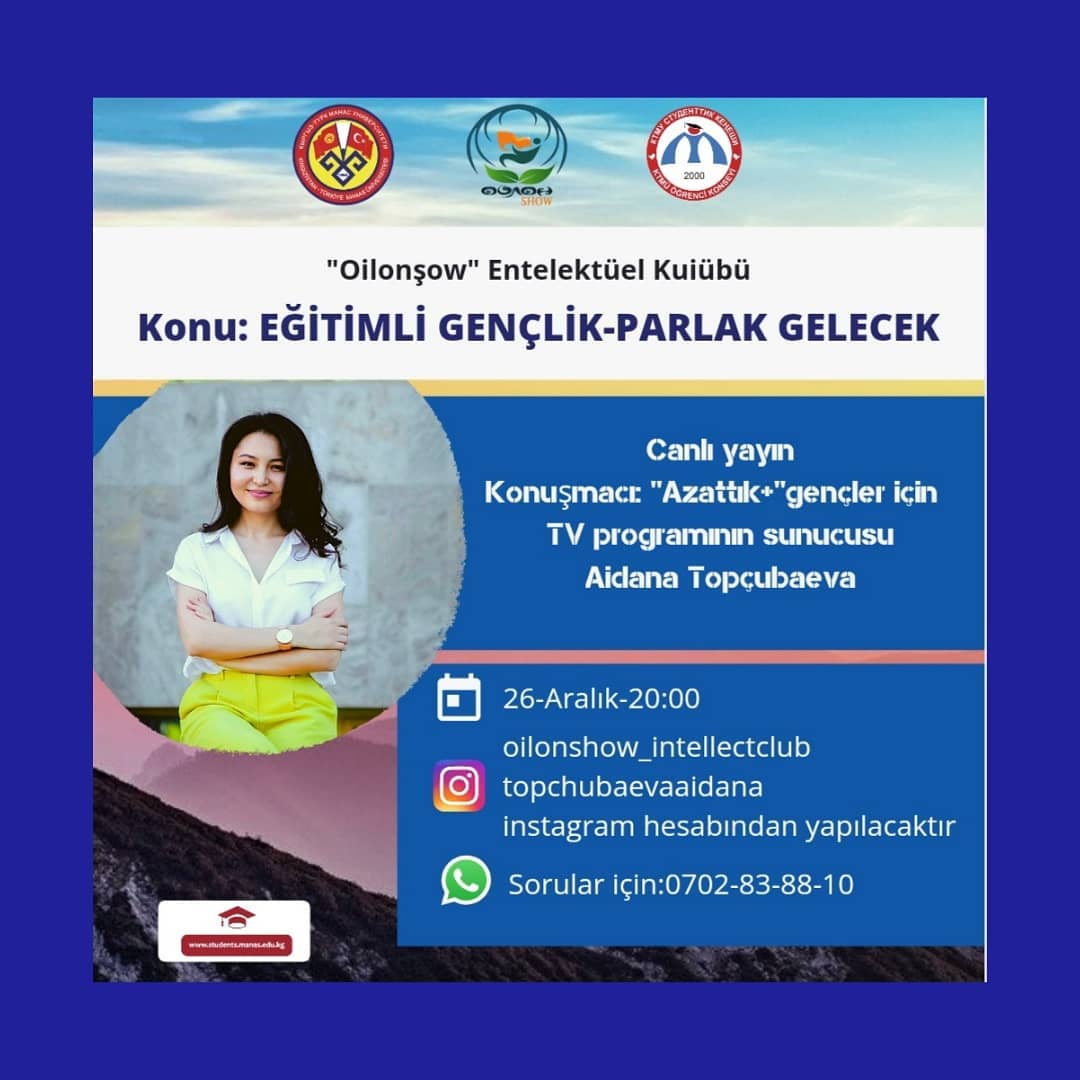 Prepared by: Muhammed Ramazan Kurtoğlu
Translated by: Nuraida Omurbekova