MOTIVATION, RESEARCH AND EDUCATION SOURCES
On the 24th of December 2020, a seminar on 'Motivation, Research and Training Resources' was organized by the «Translation and Translators Club» of the Student Council as part of the 'Successful Alumni' Project. The seminar was held online via Google Meet. The guest of activity was Erjan Baykulov, one of the successful graduates of our University and a first-grader of the German Oldenburg Ostholstein Berufsschule Vocational High School.
Erjan Baykulov, guest of this week's series of seminars, which are held every two weeks, told about their experiences and achievements in their lives. He shared with the participants detailed information about studying in Germany. Then the seminar ended with questions and answers.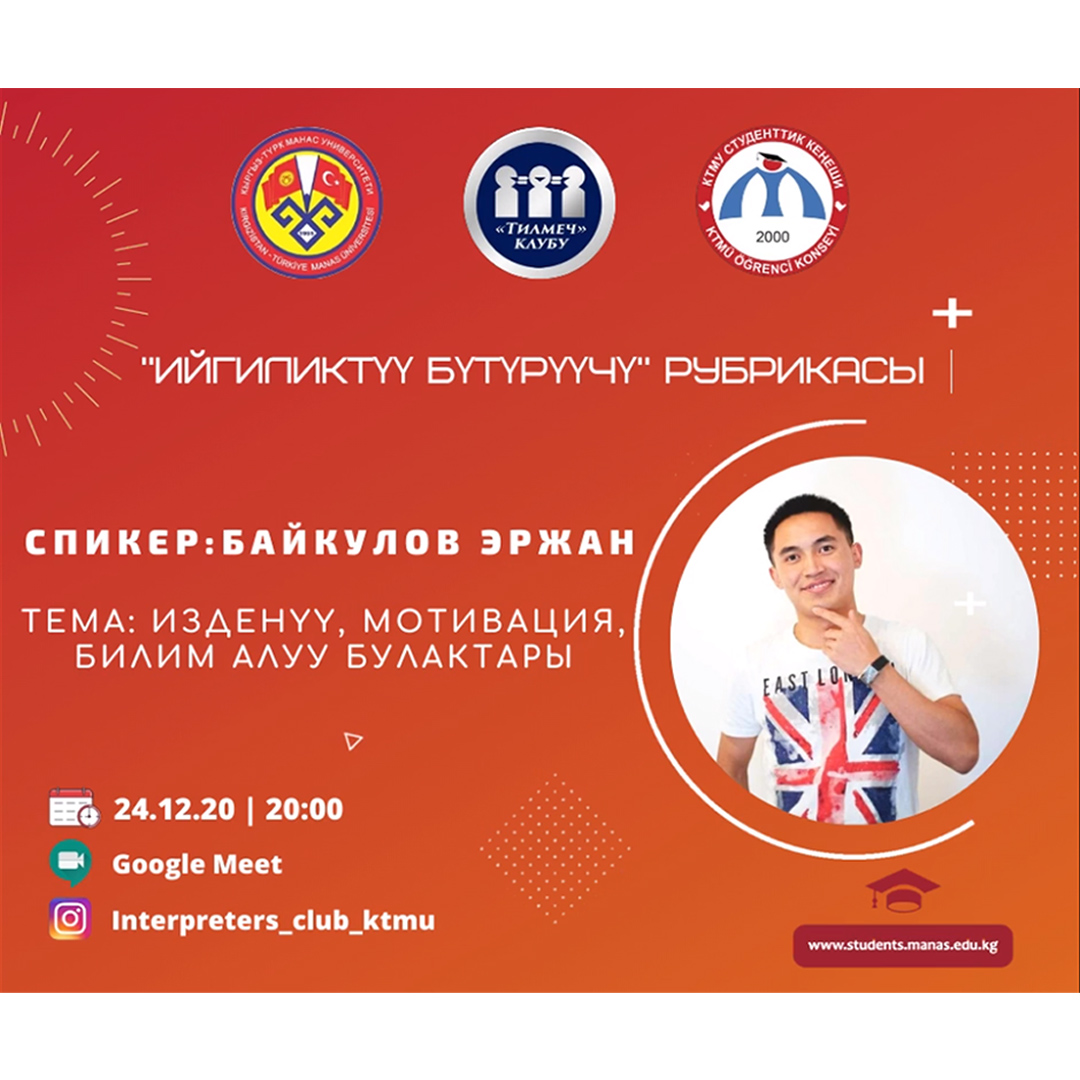 Prepared by: Muhammed Ramazan Kurtoğlu
Translated by: Nuraida Omurbekova