A COMPETITION HELD IN LITERATURE AND LANGUAGE
On 10 December 2020, a special competition was organized by the Echo Club affiliated to the Student Council Presidency, for the Language and Literature Day. 172 students competed in the competition held in total. Competitors were asked 30 questions as a multiple choice test.
According to the results of the competition, over 30 points;
First Kanykey Duyshobaeva by taking 26.5,
Gulzhamal Zhanyshova, taking 26,
Meerim Tynarbekova became the third with 24.5.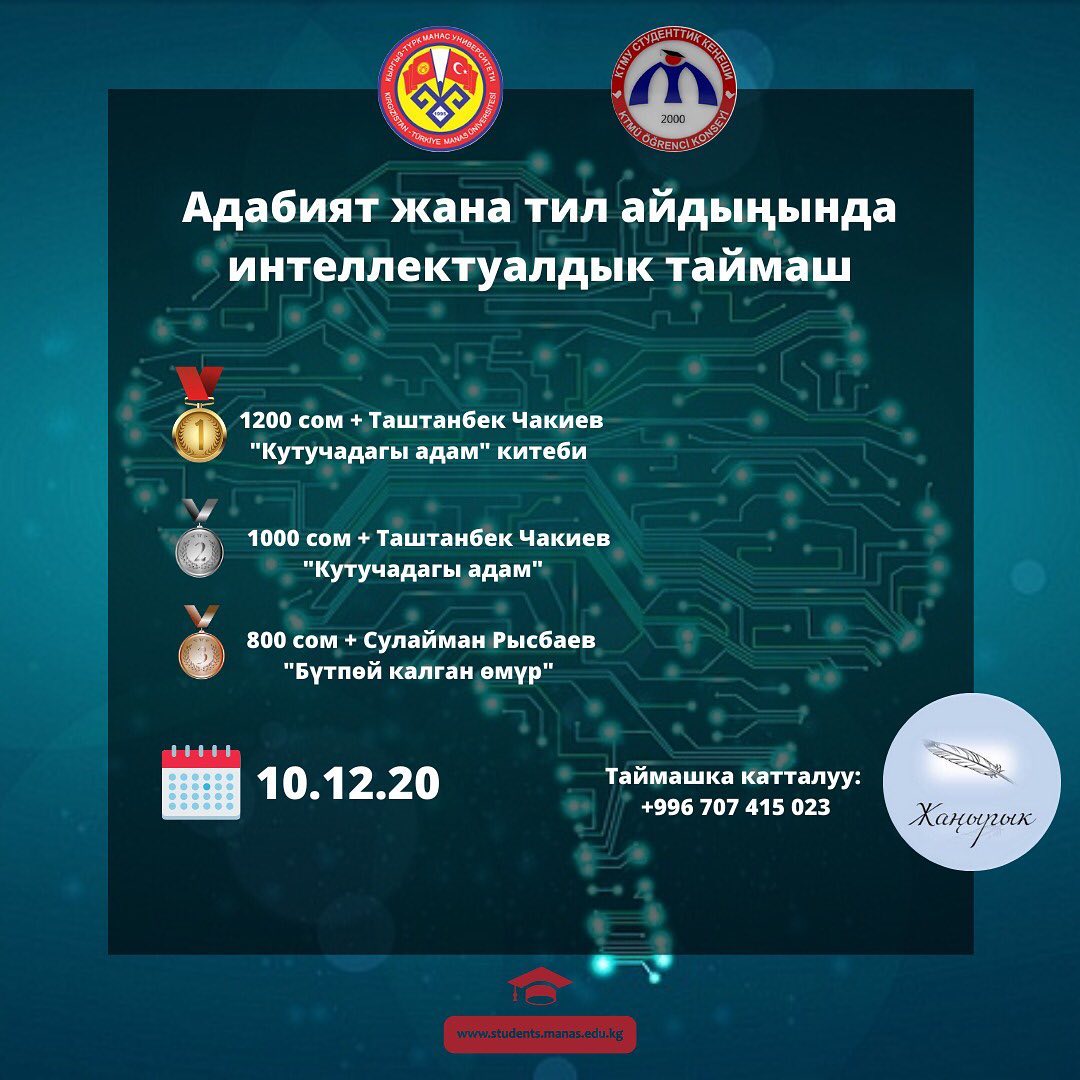 Prepared by Muhammed Ramazan Kurtoglu

Translated by Nuraida Omurbekova