MIDDLE AGE HISTORY KNOWLEDGE COMPETITION
On January 31, 2021, a quiz show on "History of the Middle Ages" was organized by the Central Asian History Club of the Student Council. The quiz was held online via Google Meet. Participating teams competed in three rounds. The first round consisted of questions for determining the general view, the second round consisted of major categories, and the third round of questions with pictures.
A total of four teams participated in the Medieval History quiz. Among these teams;
Arzym Team 52 points
Avangard Team 47 points Team
Everest got 30 points.
Thus, the first team of the quiz contest became Arzim Team. The members of Arlim Team are as follows;
Allaberdi Zhukulov - Department of History, 3rd grade
Esen Zhakshilikov - History Department, 2nd grade
Alina Bekkubat kyzy- History Department 1st Class
Aibike Abdıbaeva - Department of Turcology Preparatory Class
In addition, Zhazgul Ravshanbek kyzy a 3rd year student of the Department of History, a member of the Everest Team, who is better than the other members with good ideation and creativity, was awarded the best player award. Books were gifted to each member of the Arzym Team who came first.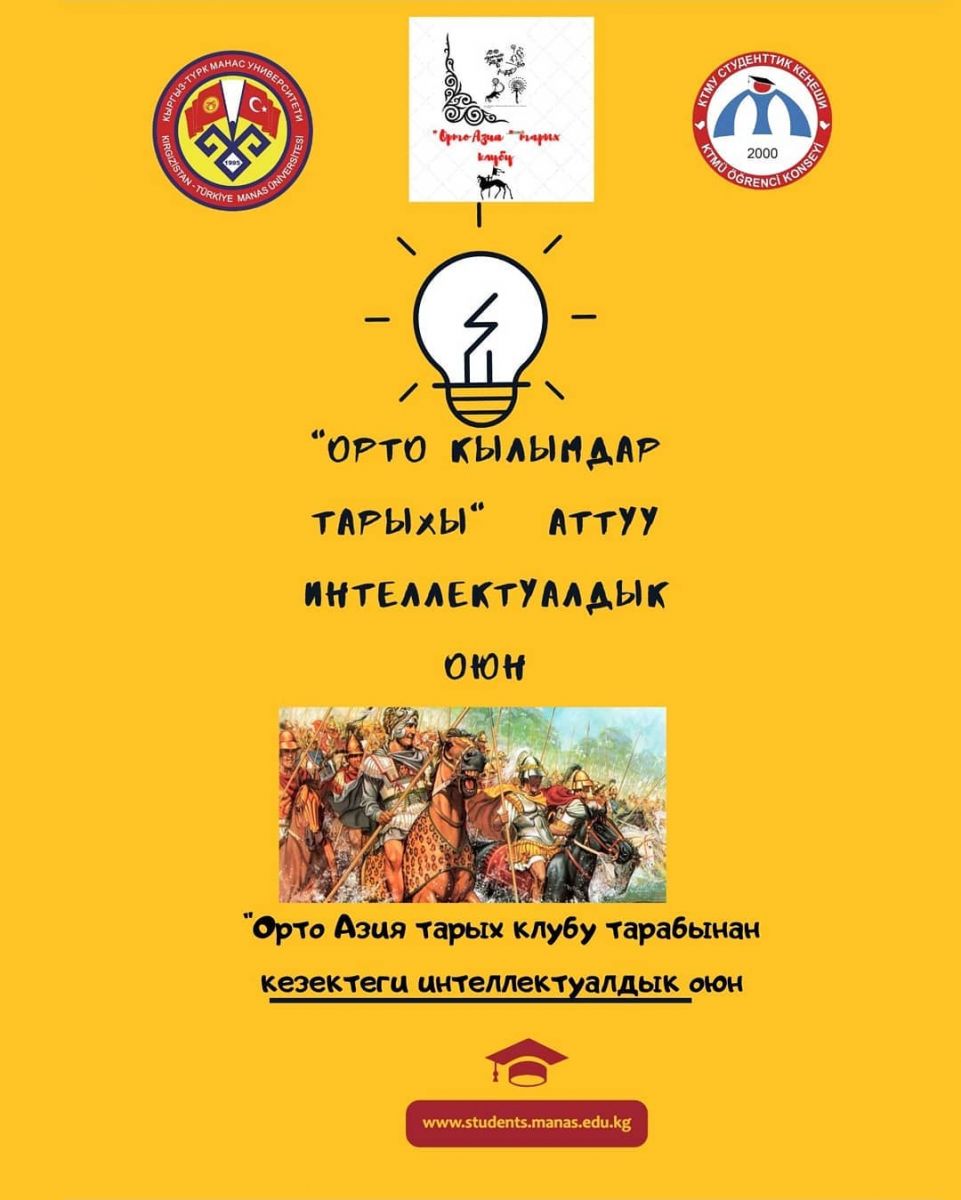 Prepared by: Muhammed Ramazan Kurtoglu

Translated by: Aida Imomalieva