THE ROAD TO SUCCESS
On February 05, 2021, a seminar on "The Road to Success" was organized by the International Relations Club under the Student Council Presidency. The seminar was broadcast live on the International Relations Club's instagram page. Guests Activities Kyrgyzstan-Turkey Manas University Department of International Relations and 4th grade students was 2019-2020 academic year of the Kyrgyz Republic won the Presidential Scholarship to Diana Turgunbaeva.
In the progress of the seminar, Diana Turgunbaeva explained how she won the Presidential scholarship, what she did, who can get the Presidential scholarship and what students should pay attention to in order to be entitled to the Presidential scholarship. She shared her feelings and thoughts with the participants when she won the presidential scholarship. He also gave information about student exchange programs and conveyed his own experiences and experiences.
At the end of the live broadcast, questions from the participants were answered.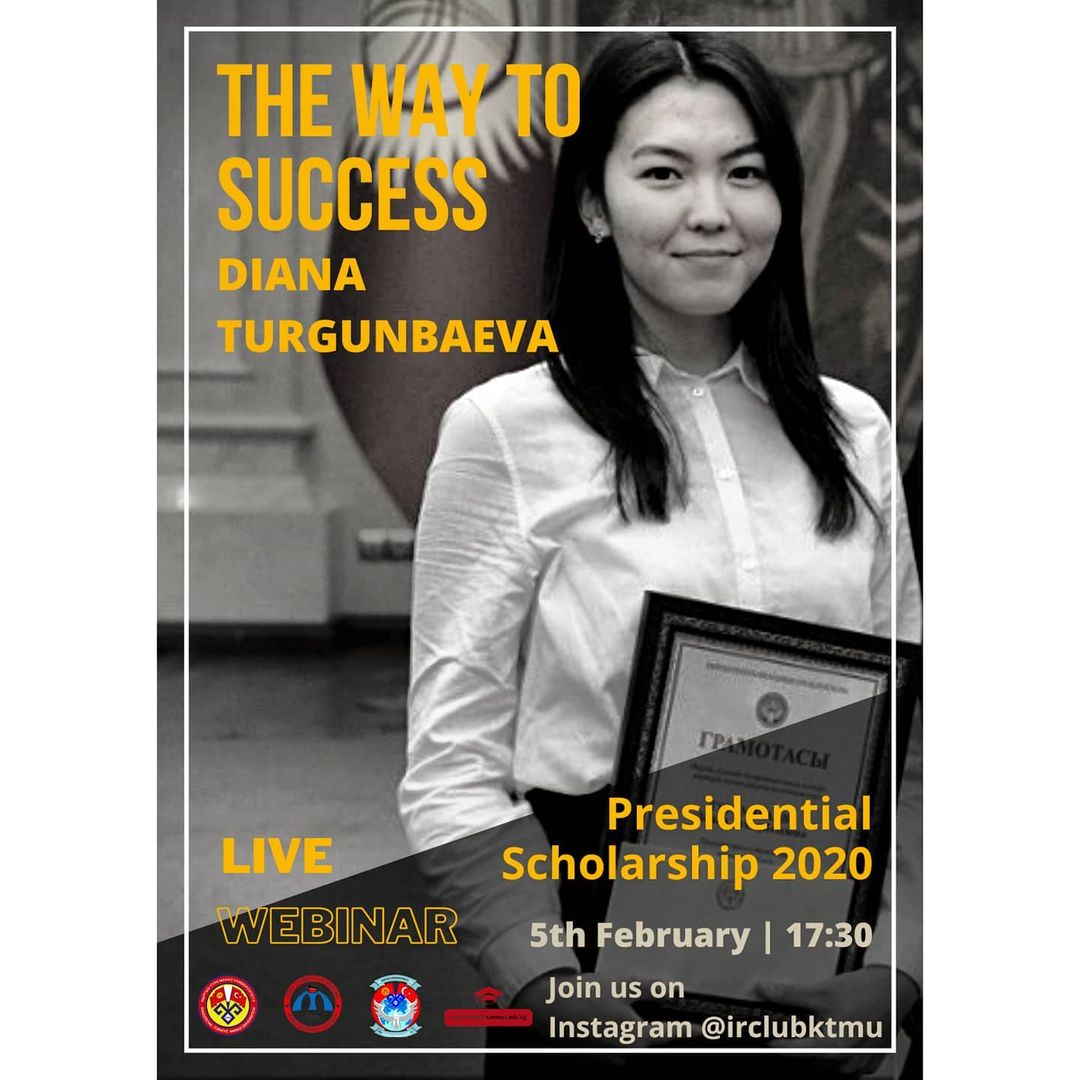 Prepared by: Muhammed Ramazan Kurtoglu

Translated by: Aida Imomalieva