VOCAL WEBINER
On January 31, 2021, a "Vocal" webinar on correct singing was organized by the Music Club of the Student Council. The event was held online via Google Meet. The guest of the event was Nurzhan Asylbasheva, a graduate of the Academy of Public Administration affiliated to the Presidency of the Kyrgyz Republic and a successful graduate of the Kaly Moldobasanov Kyrgyz National Conservatory.
Nurzhan Asylbasheva gave detailed information about her own profession, why she chose music despite her older age, and shared her experiences with the participants.
She not only conveyed what she knew in the webiner, but also showed the students how to breathe correctly. She had the participants do exercises in the field of music that everyone can easily do in their own homes. At the end of the webinar, after giving detailed answers to all the questions posed by the participants, she sang a song accompanied by a como.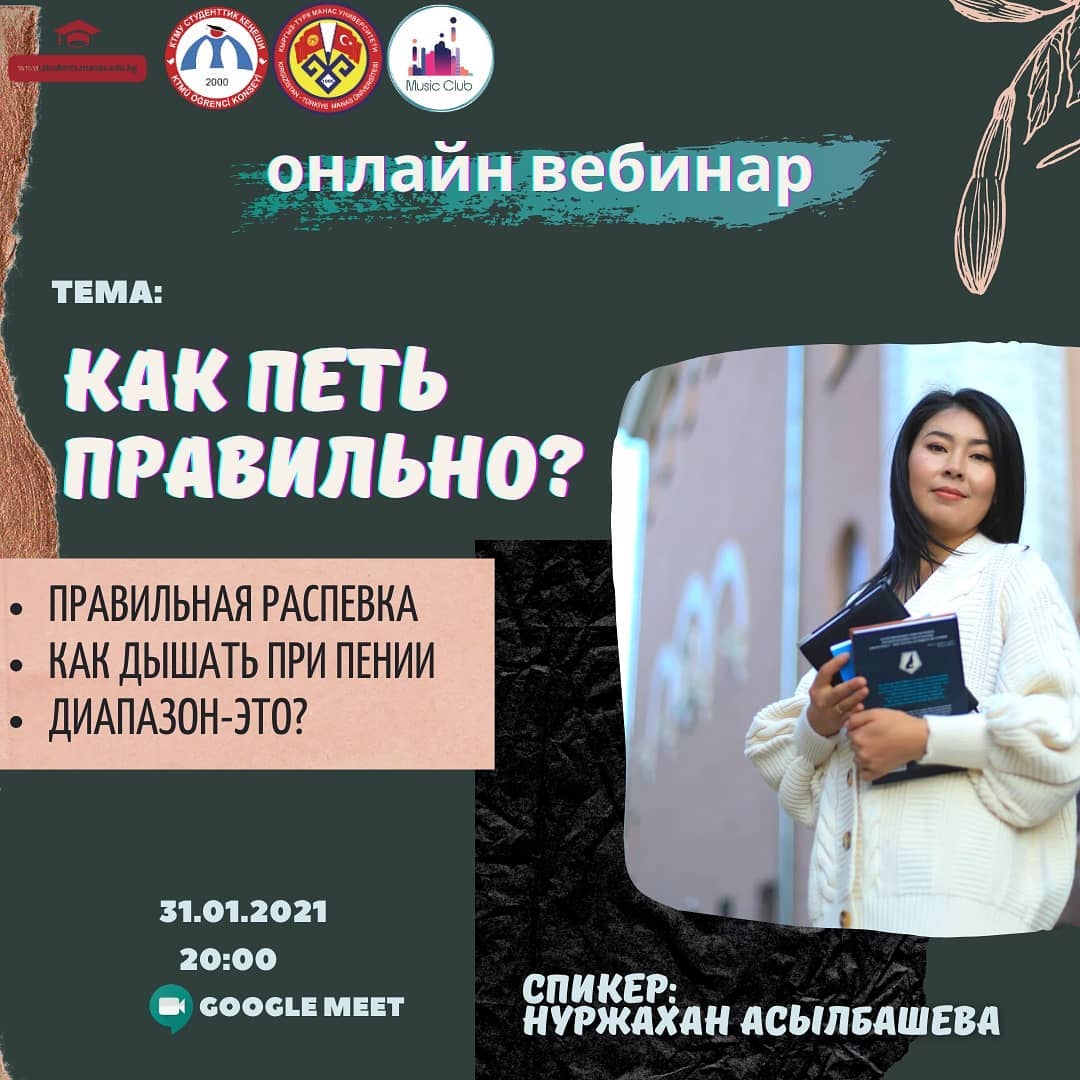 Prepared by: Muhammed Ramazan Kurtoglu

Translated by: Aida Imomalieva