STUDENTS QUIZ
On the 21st of February, 2021 the 'Economy' club of our University and the 'Economy' club of the Bishkek State University (BSU) organized quiz. The competition consisted of two rounds: 10 questions in the 1st round; 30 questions within 5 questions from each 6 separate categories in the 2nd round. In total, there were 40 questions in the game.
This quiz was held between universities; and there were 80 students, 22 teams in total from different universities. The game lasted an hour and a half; it was quite exciting game. At the end of the competition there were 3 teams who got the highest scores.
First team: Energy (AUCA)
Second team: Cosa Nostra (KTMU)
Third team: Hemingway (BSU)
Participants expressed their gratitude to organizers for such a great game.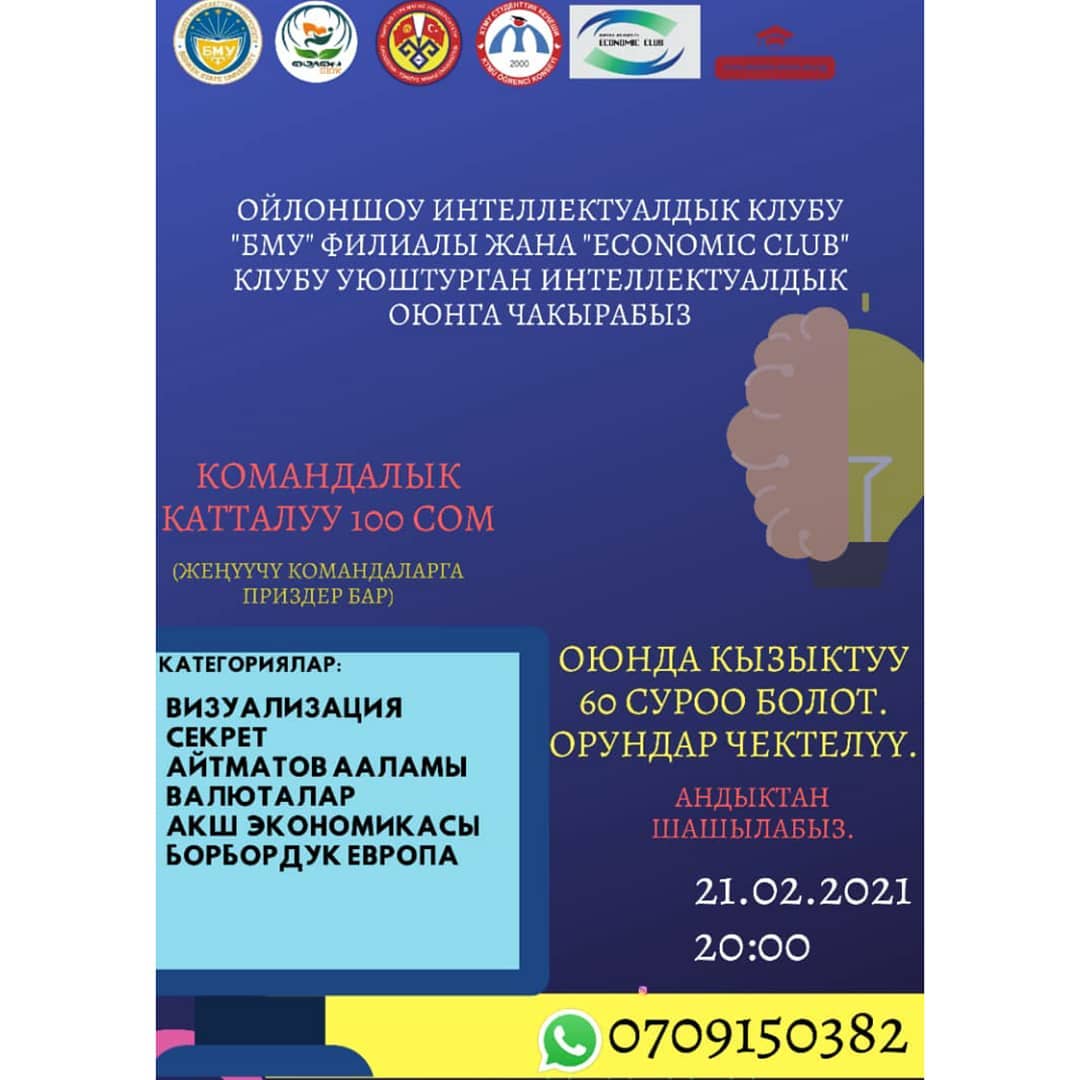 Prepared by: Muhammed Ramazan Kurtoglu

Translated by: Adina Rashidova