BENEFITS OF STUDYING ABROAD
On the 26th of February, 2021 there has been a seminar 'Benefits of Studying Abroad' which was conducted by the 'Economy' club of the Student Council. This seminar was held online via Google Meet with our guest Meerim Soltobaeva, a successful alumnus of our University.
There were 80 listeners in the webinar where Meerim Soltobaeva has given detailed information about leading international exchange programs such as Mevlana Exchange Program, Erasmus, Global UGRAD, and Stipendium Hungaricum. Furthermore, she explained some points that needed to take into account and shared some tips about the admission process in such foreign exchange programs.
After sharing all useful lifehacks in the sphere of education, Meerim likewise emphasized the importance of taking advantage of morning times. At the end of this webinar, participants asked some questions concerning studying abroad.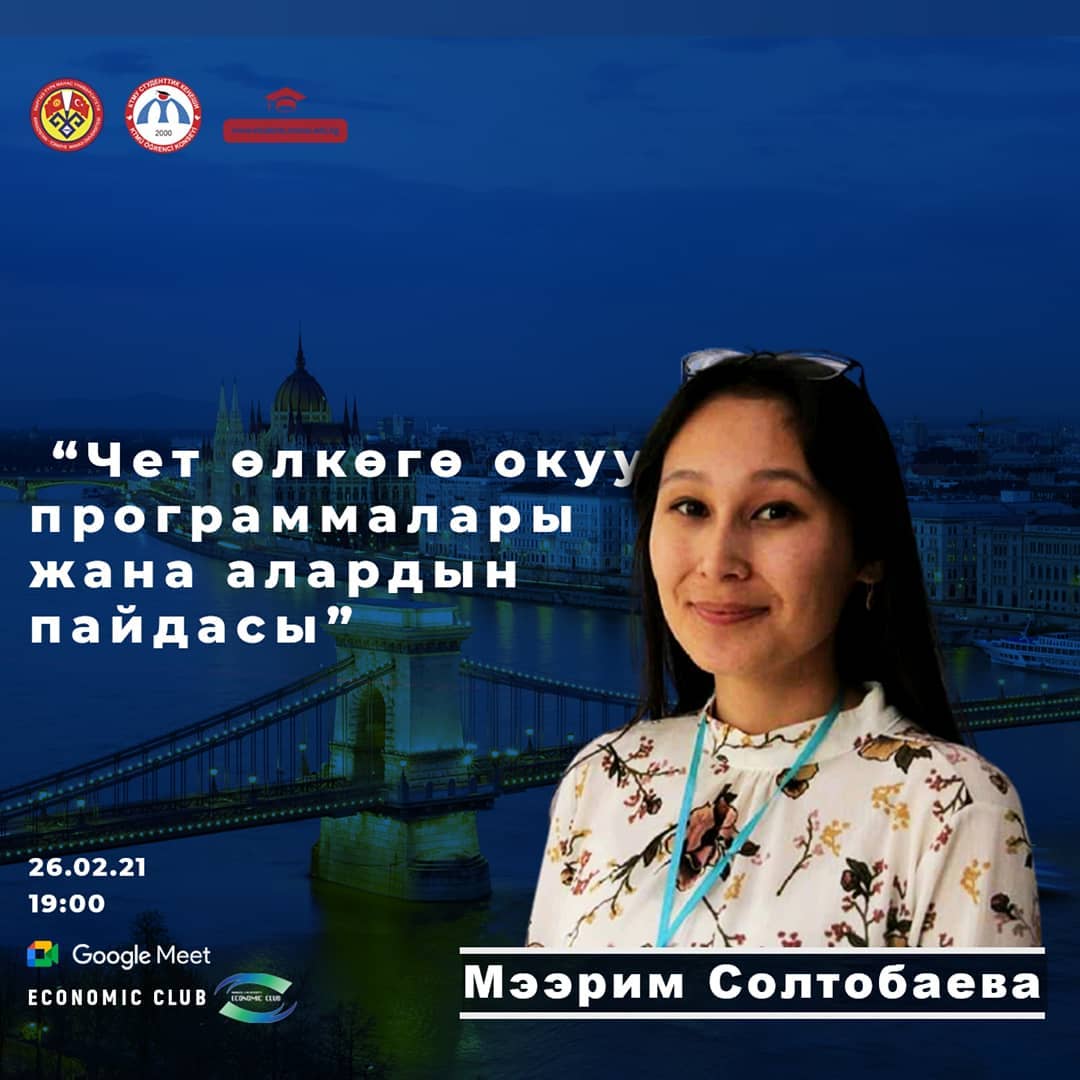 Prepared by: Muhammed Ramazan Kurtoglu

Translated by: Adina Rashidova