THE MEETING WITH THE AMBASSADOR OF TAJIKISTAN TO THE KYRGYZ REPUBLIC WAS HELD
On November 23, in the conference hall named after Kasym Tynystanov in the building of the faculty of Economics and Management started the program, which has already turned into a tradition, organized by the Coordination of foreign students. The program aims to meet with ambassadors of different countries.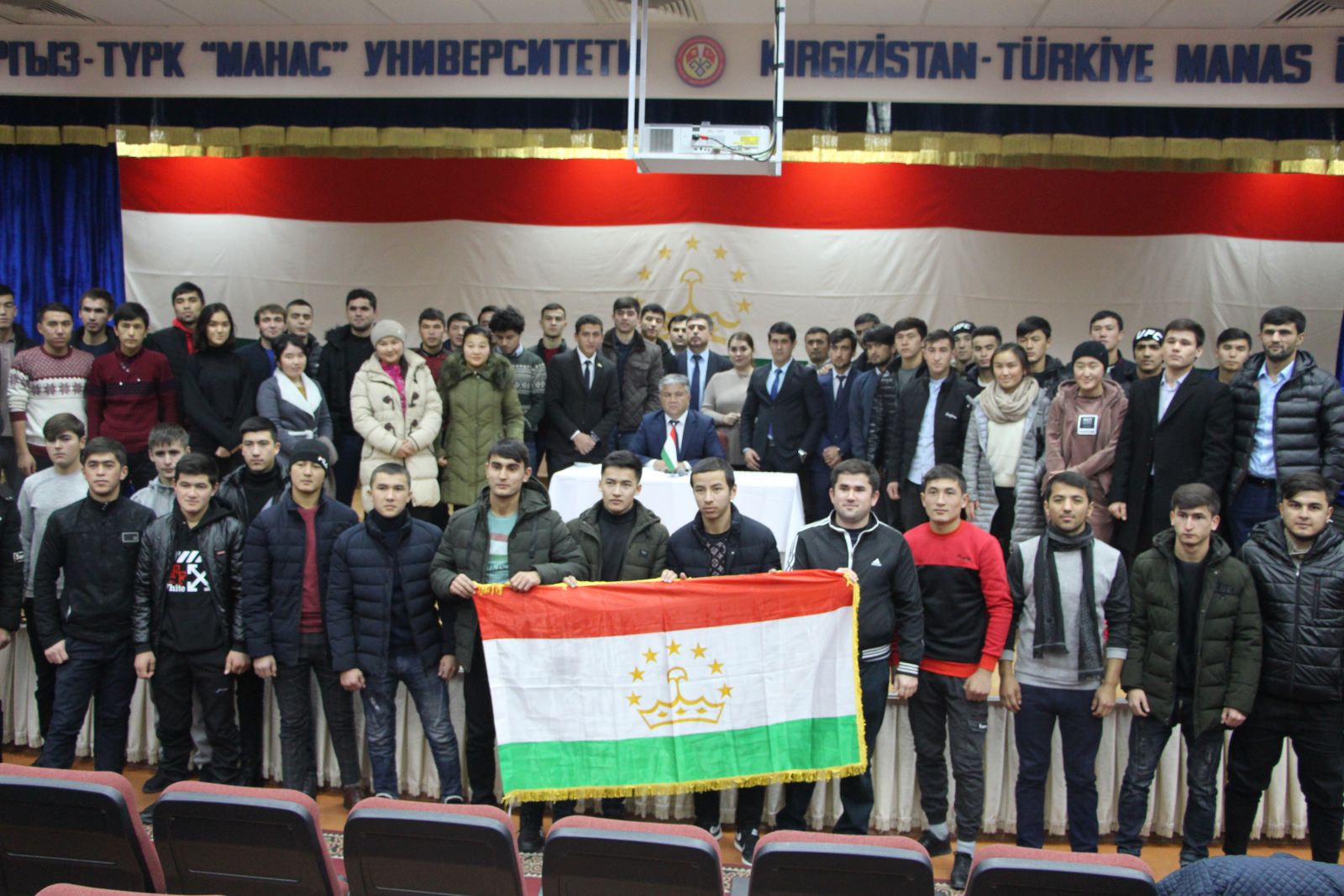 The first guest of this program in the 2019-2020 academic year was Ambassador Extraordinary and Plenipotentiary of the Republic of Tajikistan to Kyrgyzstan Suhrob Olimzoda. The event was attended by 169 students studying at our University originally from Tajikistan.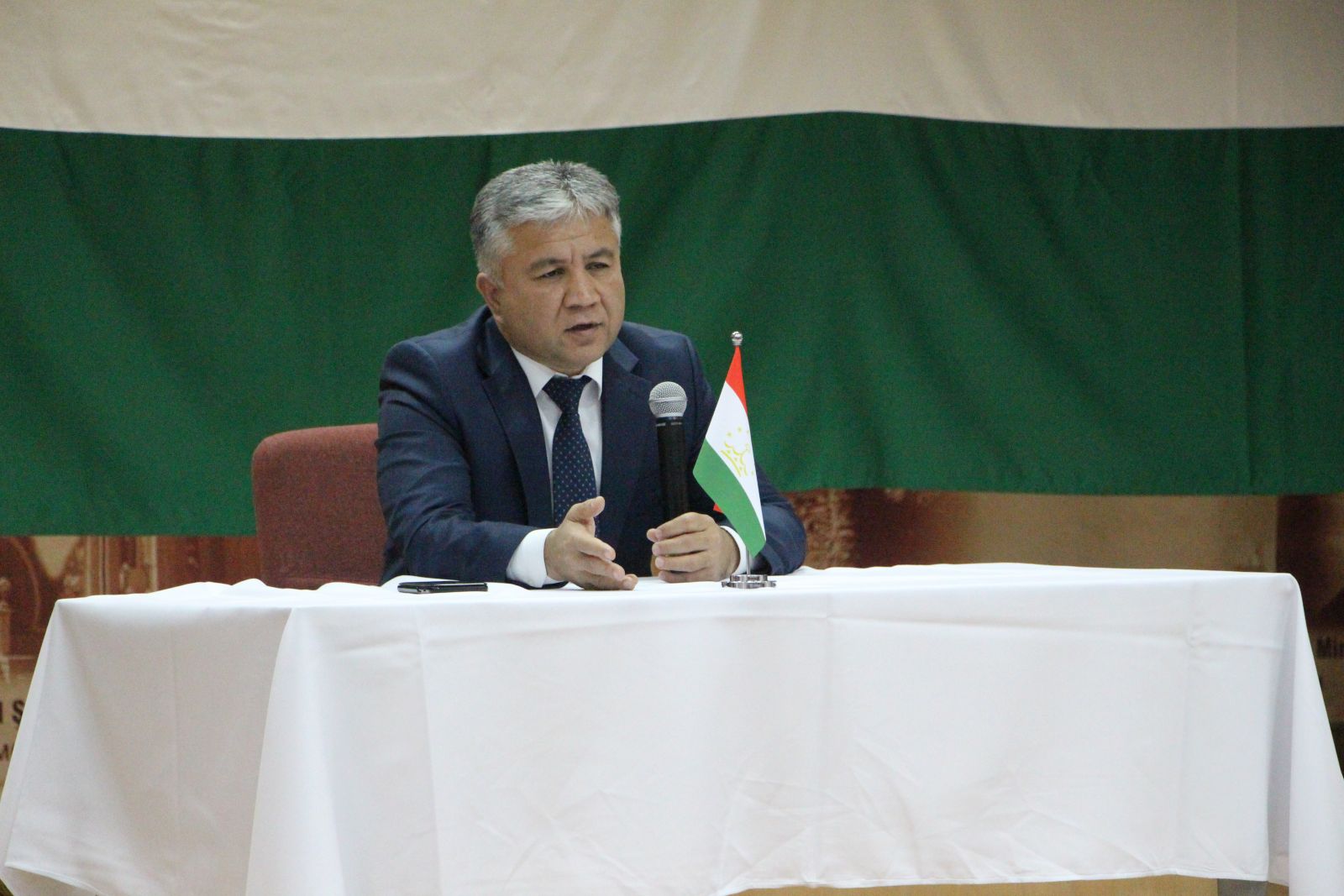 The opening of the Assembly has performed the national anthem of Tajikistan, after which the floor was given to Ambassador Suhrob Olimzoda. He expressed gratitude to the University for the opportunity to meet and get acquainted with the students. After talking with the students, he also answered all their questions.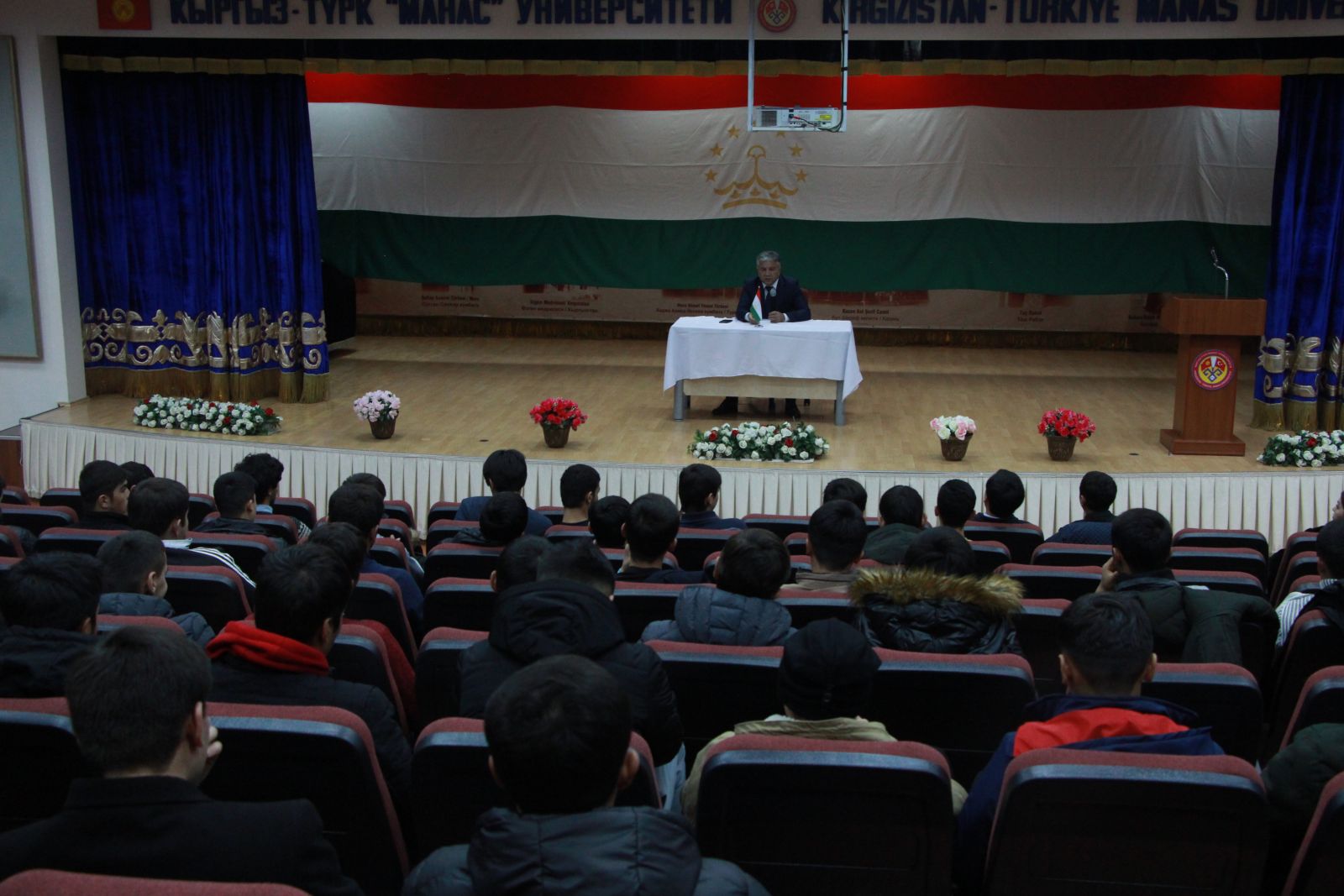 The event ended with a photo shoot and the transfer of treats from the Embassy to the students.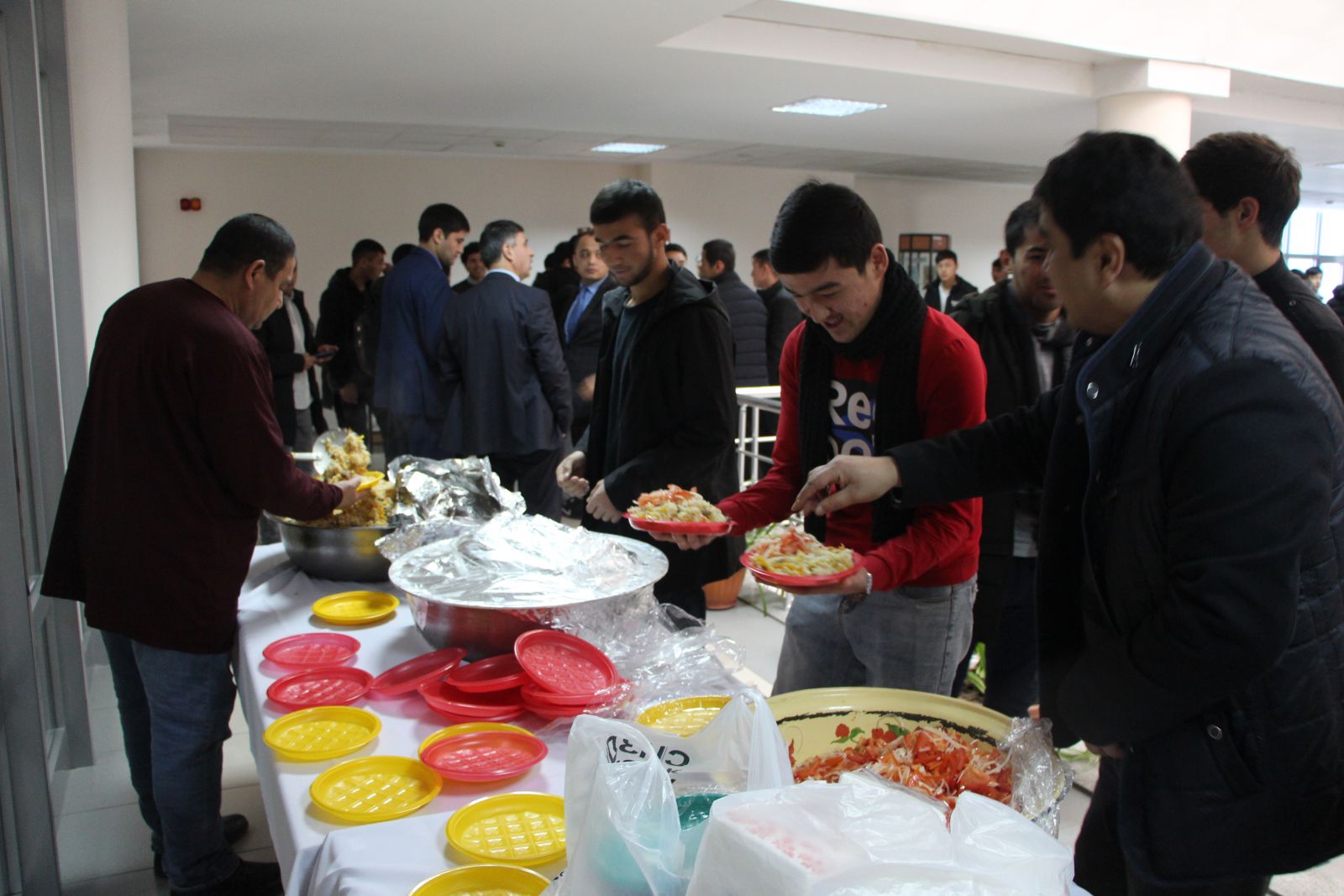 Prepared by Melis kyzy Louise
Translated by Timur Bapiev