20 THOUSAND SOM AWARD FINAL COMPETITION
On December 17, 2019 Oylon Show Club held its final competition in the social facilities building of the University. The competition consisting of 3 stages was on the topic of "Capital cities" and a total of 7 teams took part in the competition. Deputy of the Kyrgyz Parliament(Zhogorku Kenesh) Marlen Mamataliyev attended the contest as a guest.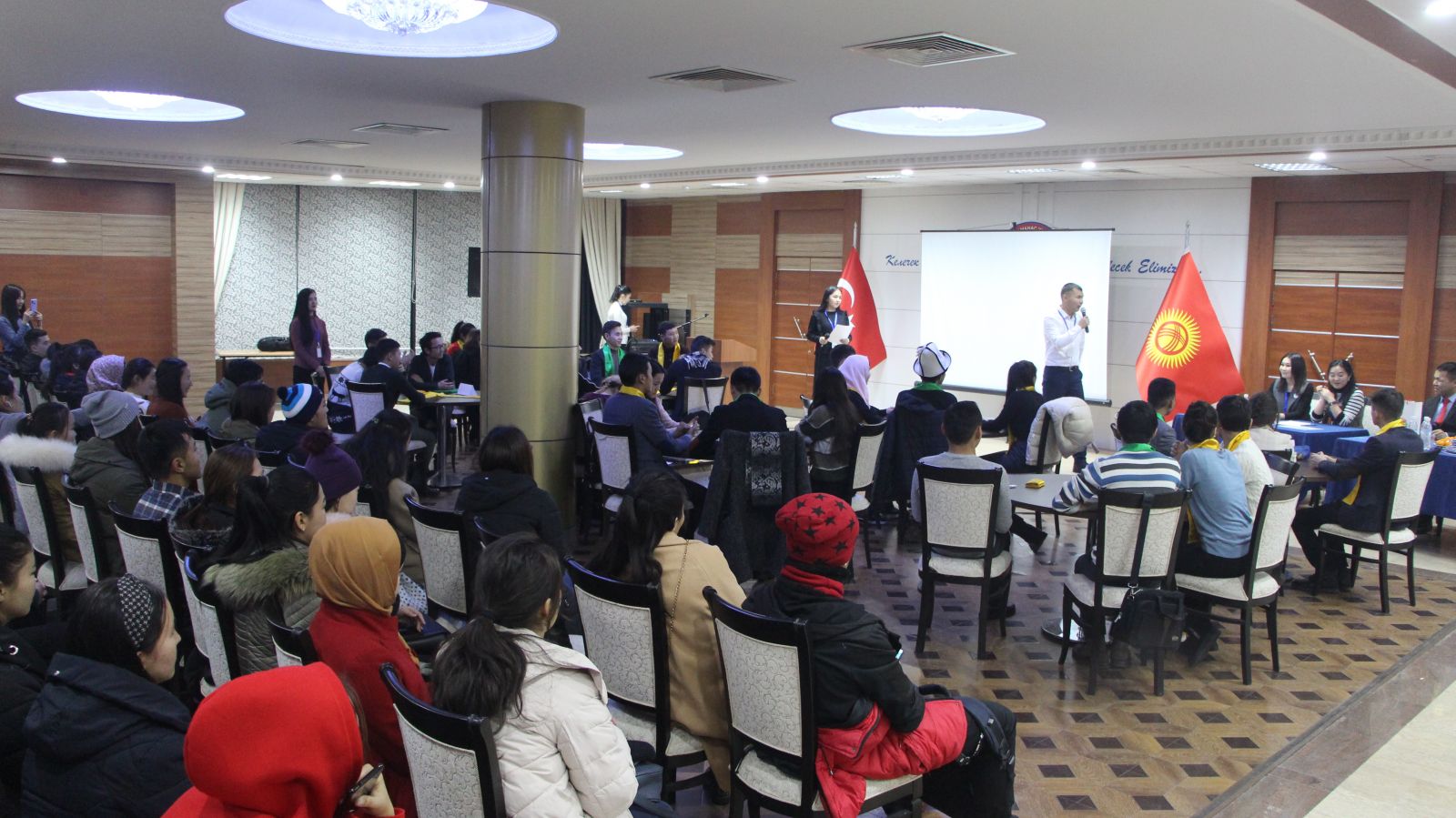 This time only teams that had previously competed and scored higher were able to participate in the Final competition. At the end of the competition consisting of 3 stages, the team "Oychuldar" received the trophy. Team "Wow" took second place and team "Tornado" took third place. Suyunaaly Zhakypov was chosen as the best speaker.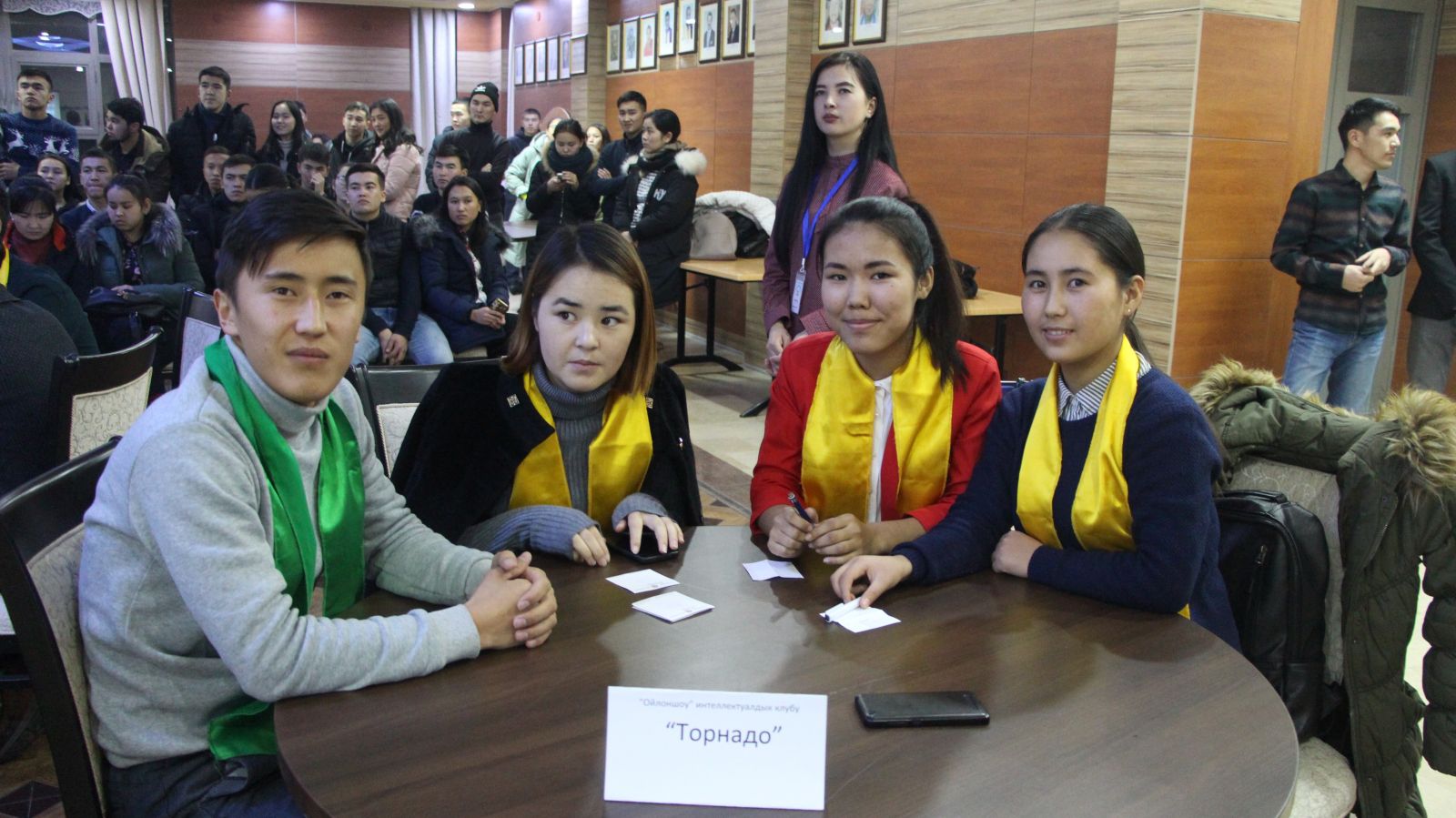 Besides, the audience in the hall were also asked questions and gifts were given to those who answered correctly. The prize fund amounted 20 thousand som and a small buffet was organized.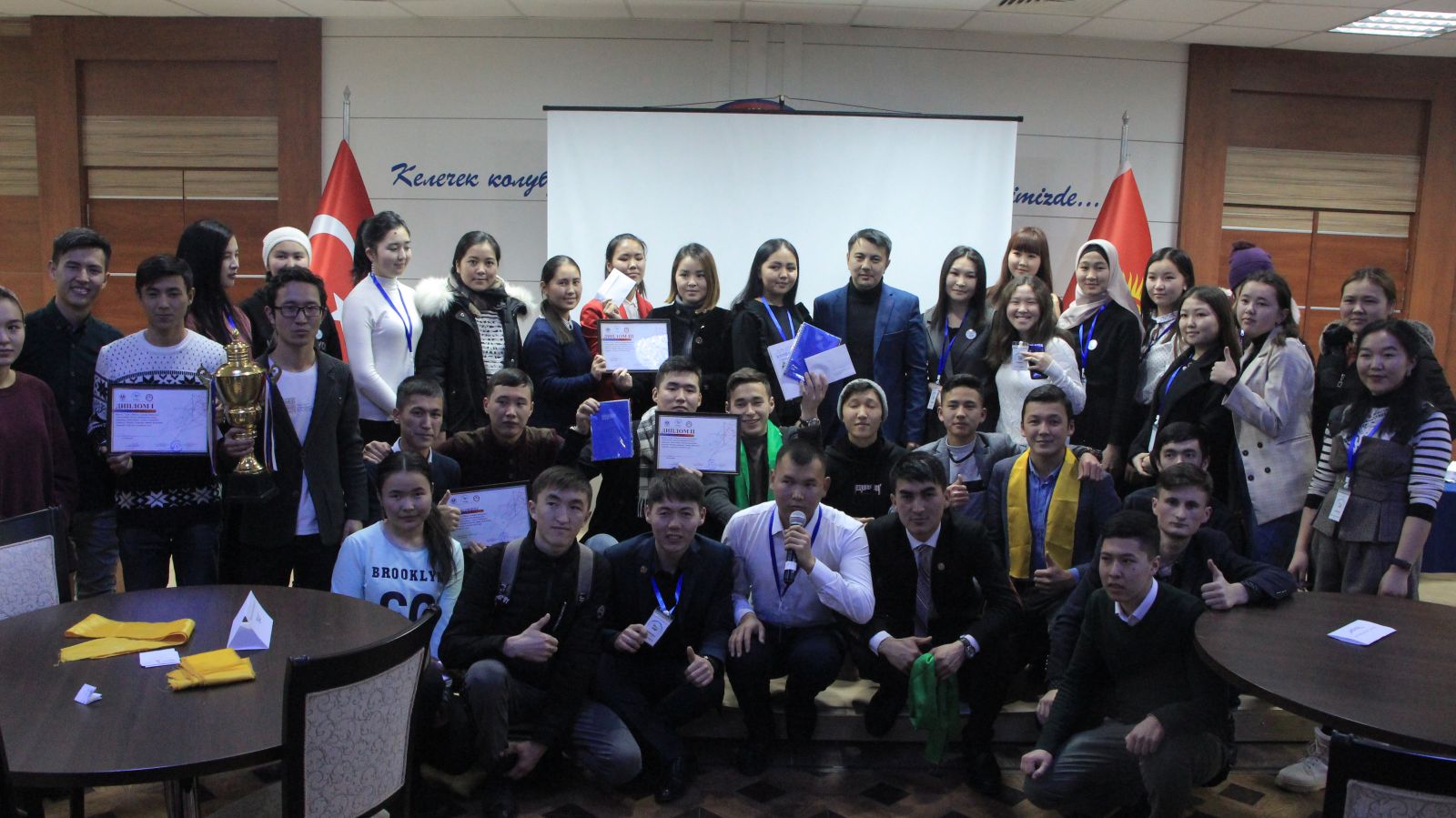 Prepared by Aksaamay Nazarbay kyzy
Translated by Timur Bapiev