STUDENTS ELECTED REPRESENTATIVE FROM TURKEY
Our university host students from many countries. On December 4th, 2020 Students from Turkey chose representative. Every year, elections are held with the active participation of students, through closed voting, where speeches were made respectively.
Due to the pandemic this year, the country representative elections were held online via the Google Meet application. First he made primarily from Turkey Student Representative previously Ouzhan Zhensus brief thanks and farewell speech. Then, the academic year 2020-2021 Student Representative candidate Onur Kaya from Turkey briefly introduced himself. International Student Coordinator by the elections, 2020-2021 academic year with the consensus from Turkey students as representatives of from Turkey Students, 2019-2020 education that academic year, Student Council deputy chairman- Onur Kaya was selected.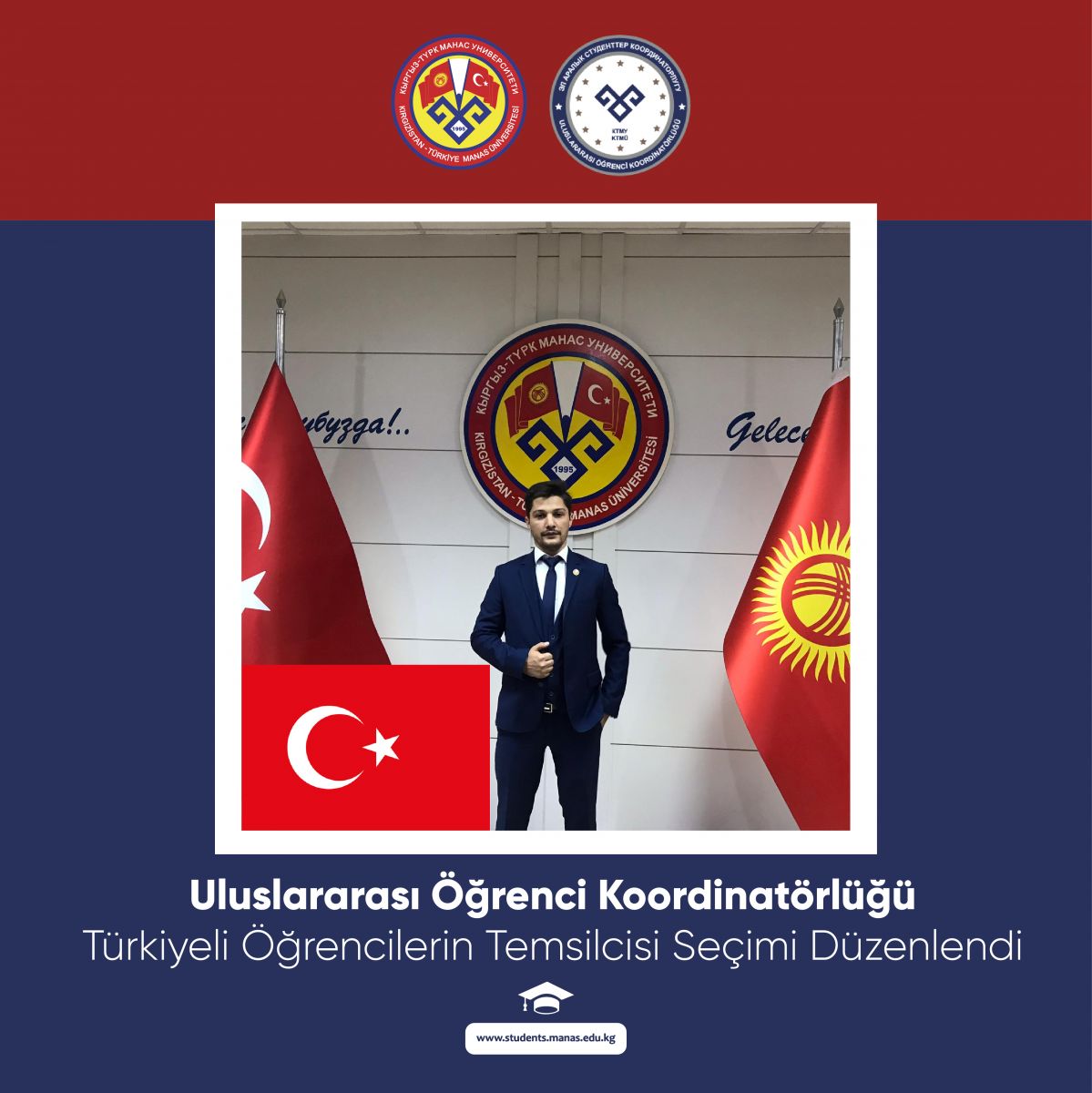 Prepared by Muhammed Ramazan Kurtoglu
Translated by Nuraida Omurbekova