THE WORLD OF OUR HEROES
On December 12, 2020, the 'Oylonshow' club of the Student Council organized a competition 'The world of our heroes' between clubs and committees. The competition was held online via Google Meet. A total of 23 teams participated in the competition, of which 6 teams received a rating.
Teams receiving degrees;
Stadium
Stand Up
3+1
Zalkar
Young
Neighbor
ChemCoachers
Temirlan Kencebek Uulu won the Best Actor award. Teams that received degrees and the most awards were given to the contestant who was selected as a good player.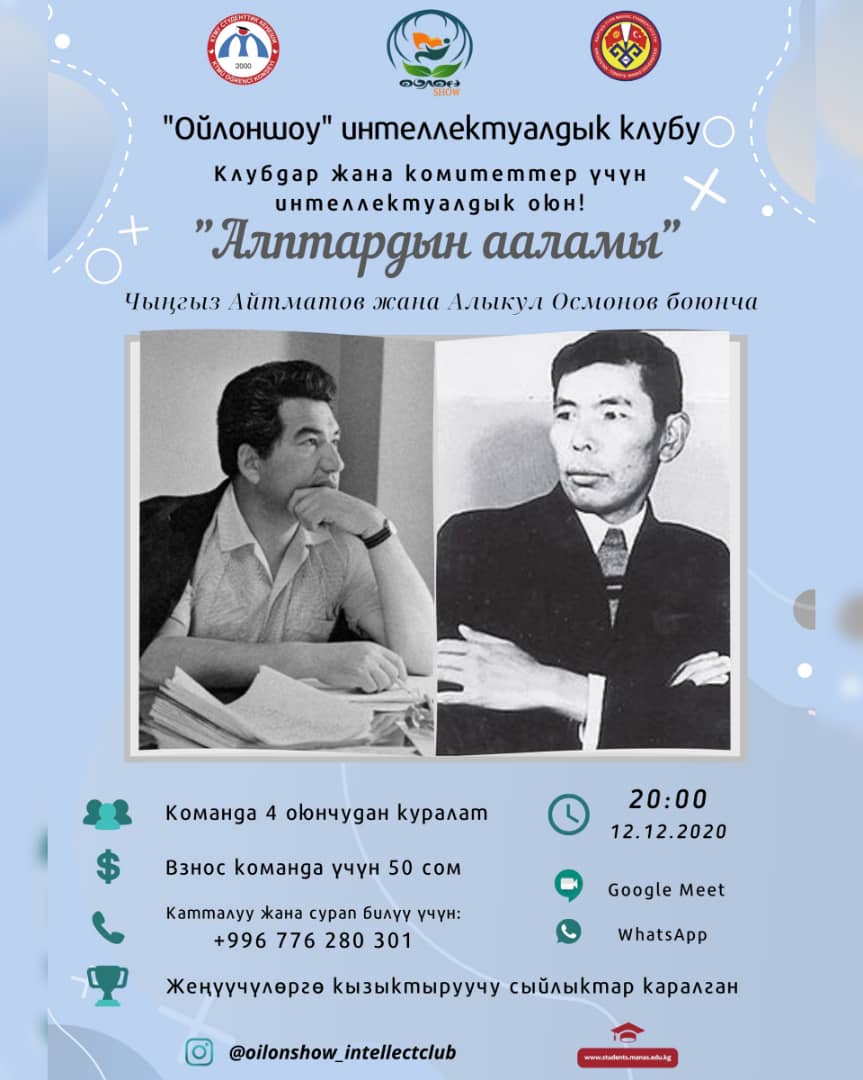 Prepared By: Muhammed Ramazan Kurtoğlu
Translated by: Nuraida Omurbekova