FUNDAMENTALS OF FINANCIAL LITERATURE AND TYPES OF INVESTMENT
On December 20, 2020, a seminar on 'Fundamentals and Types of Investment in Financial Reading' and 'Job Opportunities and Conditions in Kyrgyzstan' was organized by the Young Marketers Club of the Student Council. The guests of the event were Suerkul Abdybaly Tegin, former Assistant to the President of the Central Bank, Assistant to the former Minister of Finance and a member of the teaching staff of our University, and Amandeldi Zhumadylov, Chairman of the Askar Salymbekov Foundation. The seminar was held online via Google Meet.
In the course of the seminar, Suerkul Abdıbalı gave information about proper financial management. He stood on the foundations of financial literacy. Amangeldi Zhumadylov explained why Kyrgyzstan needs great and influential entrepreneurs. He provided information on job opportunities in Kyrgyzstan. The seminar lasted for 2 hours, at the end of which the questions asked by the students were answered.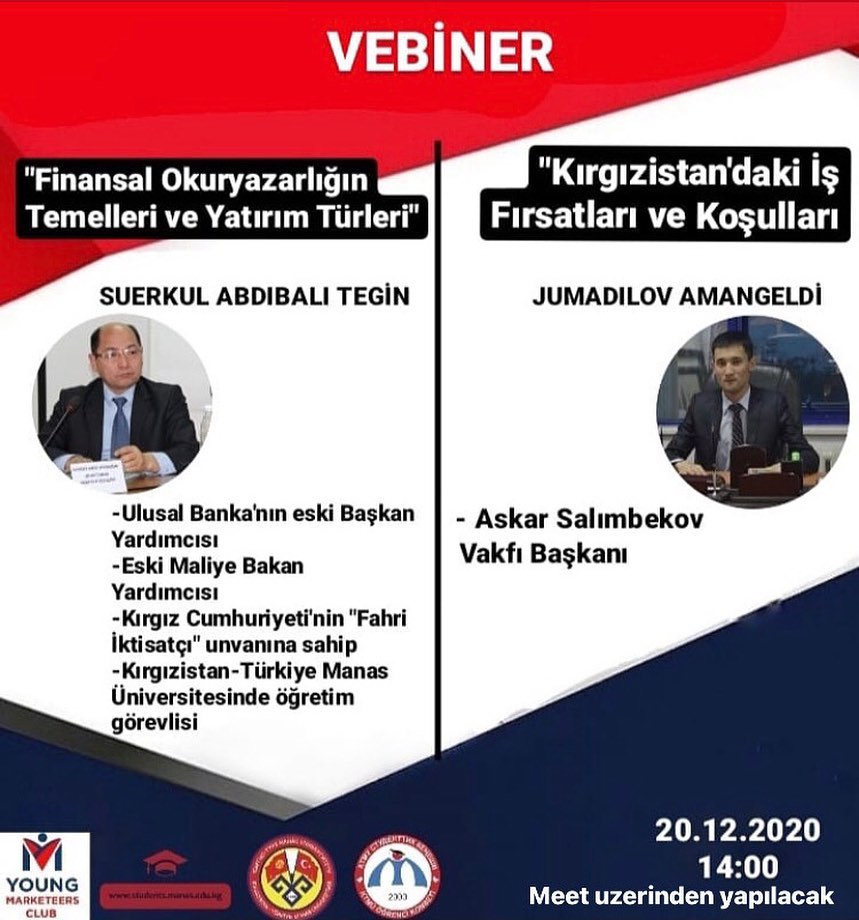 Prepared by: Muhammed Ramazan Kurtoğlu
Translated by: Nuraida Omurbekova