MONGOLIAS WEEK
On 21st of February, within the framework of the 25th anniversary celebration events of Kyrgyz-Turkish Manas University, Office of Student's Affairs and Student and Alumni Coordination Department in cooperation with Student Council Presidency and International Student Coordinator organized a Final Program of Mongolian Week, which is the first in the list of "weekly country presentation". The program was via the Google Meet application, and the event was attended by our University's Vice Rector, Chief Advisor to the Rectorate, Heads of Departments and students.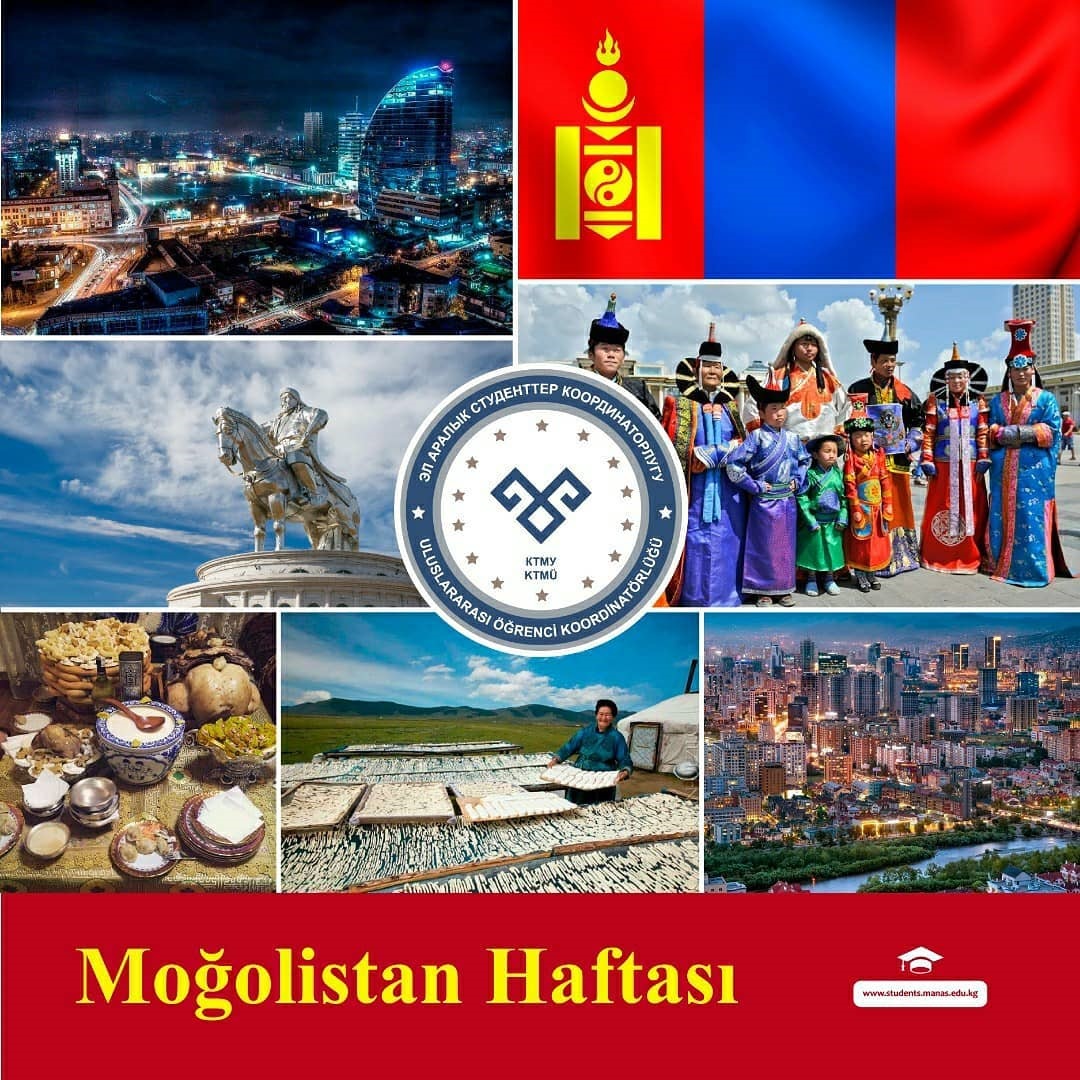 The Vice Rector of our University, Prof. Dr. Anvarbek Mokeev: 'I thank you all for starting such a meaningful project. Our students from Mongolia are very successful and actively participate in cultural activities' said. Then, he gave detailed information about our students from Mongolia and the International Student Coordinator.
During the program, the parents of our Mongolian students made their short speeches and mentioned that they are proud about their children because they are receiving quality education at Kyrgyz-Turkish Manas University. After that one of our 2010th Mongolian graduate student Bolortuul Baatar who nowadays works at the Turkish Embassy in Ulanbaator and the other 2012th graduate student Munkhjin Darkhan, who works at Tourism Health Department in Turkey conveyed their feelings about Manas University. At the period of their education they could improve all useful skills which they could use them after their graduation. Like learning foreign languages, obtaining new international friends and new culture e.t.c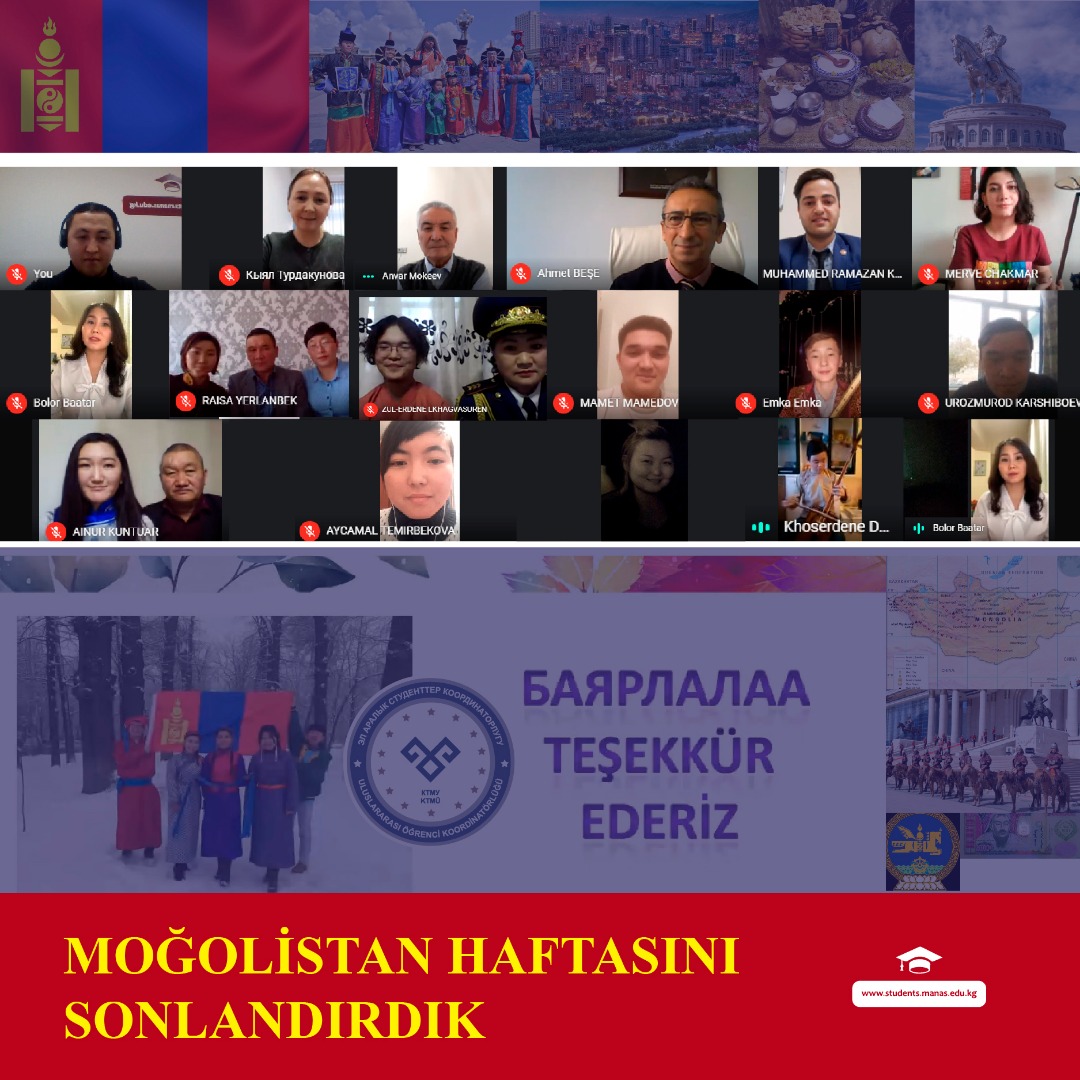 At the end of the program, Azzhargal Ulanbatur, one of our students' brothers, performed the traditional Mongolian instrument Morin Huur and Zhanybek Muhiddin Uulu Dombra. The event was ended by taking a photo.
Prepared by: Muhammed Ramazan Kurtoglu

Translated by: Aida Imomalieva