CLOSING CEREMONY OF THE KAZAKHSTAN WEEK
On March 19, 2021, within the framework of the 25th-anniversary celebration events of Kyrgyz-Turkish Manas University, Student Council Presidency and International Student Coordination have organized the Closing Ceremony of Kazakhstan Week as the continuation of the 'Country Weeks' series, which was coordinated by the Office of Student's Affairs. This program was held via Google Meet where the Rector of our University, Vice-Rector, Heads of Departments, guests, and students have taken part in.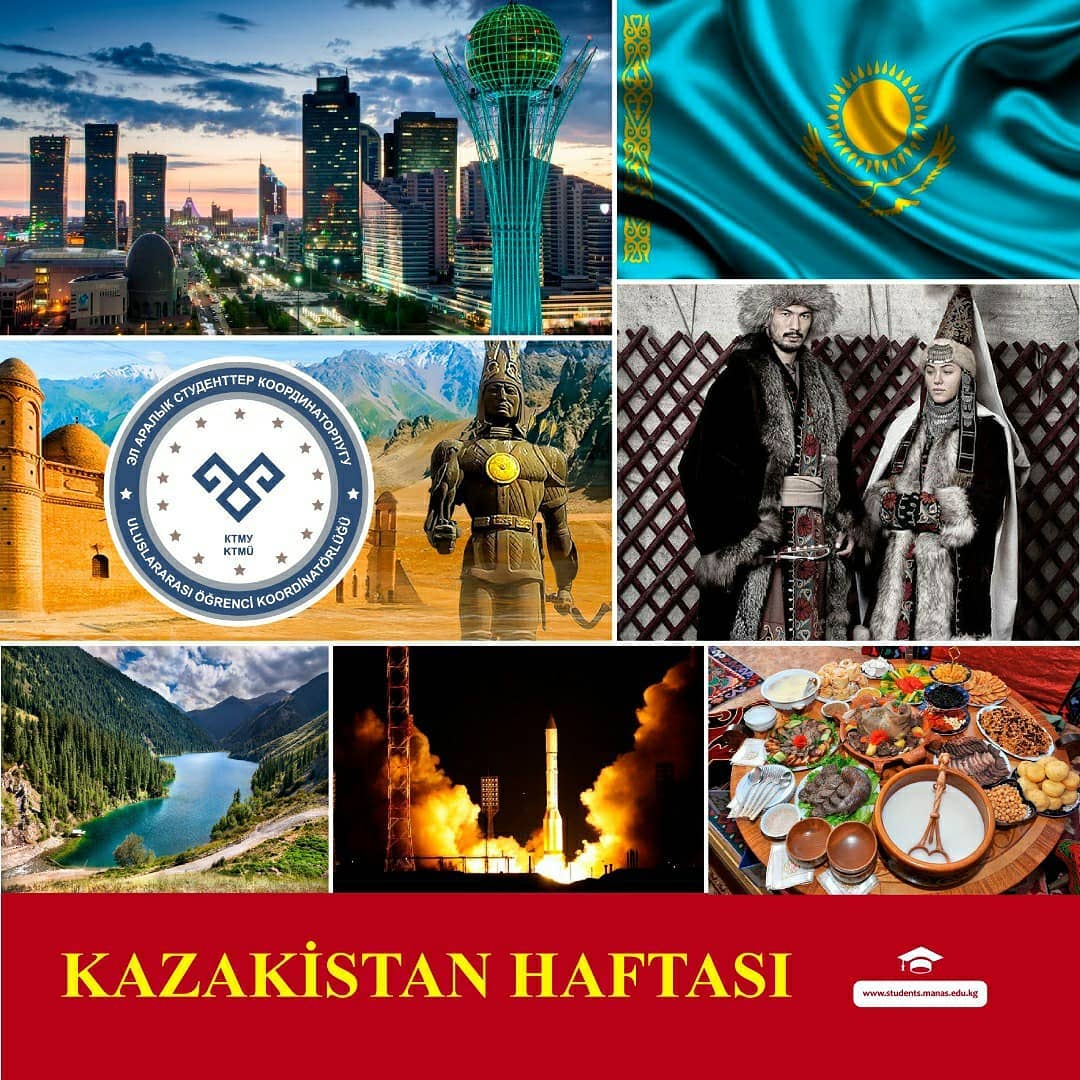 The Vice-Rector of Manas University Prof. Dr. Anvarbek Mokeev gave information in his opening speech about the Kazakh students. After that, the Rector of our University Prof. Dr. Alpaslan Ceylan mentioned, 'I would like to see at least 500 Kazakh students at our university. Kazakhstan is very important for us. We will maximize our relations with some universities in Turkistan such as Hoca Ahmet Yesevi University. Gradually we will try to give all students of Manas University opportunities to travel. We will ensure that our students can visit different countries, especially Kazakhstan, Uzbekistan, and Tajikistan. Additionally, I would like to express my gratitude to everyone who made a big contribution to this program.'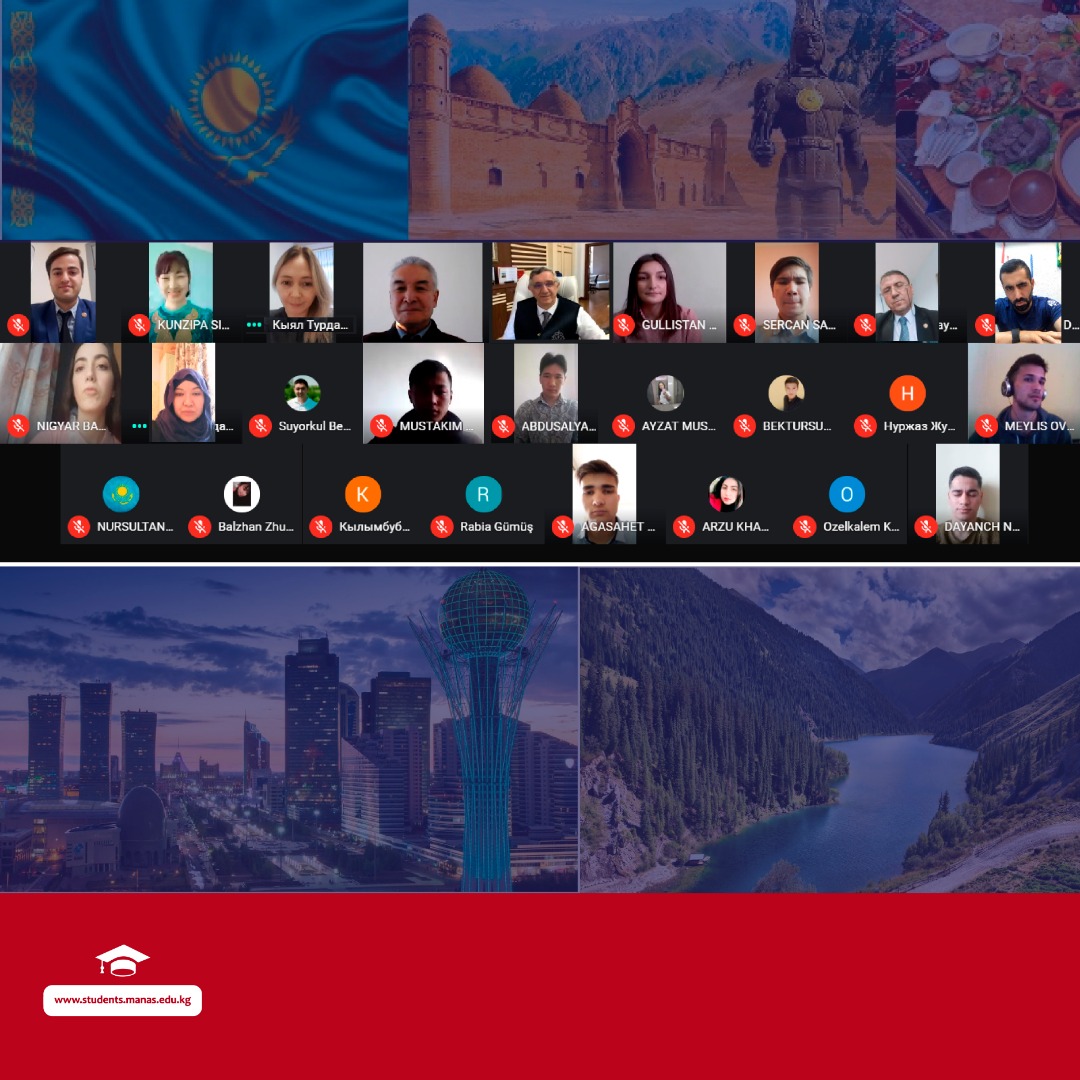 Afterward, there was an introductory presentation about Kazakhstan by Nigar Bairamova. Moreover, Julduzai Kengesbaeva joined the program from Kazakhstan and made the ceremony much more vivid with her Dombra performances 'Nayau' and 'Jumyr Kuiy'. Besides, parents of Kazakh students made their short speeches and emphasized they were proud of their children because of studying at Kyrgyz-Turkish Manas University with a high-quality education. Apart from that, our students have performed with their songs and poems: Gulistan Shirinova with the wonderful song 'Altyn Besik', Kunzipa Rahim kyzy sang 'Eki Jiren' song, and Abdusalam Uksukpai presented a poem 'Bilimdiden Shykkan Soz'. Afterward, our successful alumnus of Manas University Rustam Ahmedov, who is a current director of the Maximum Fitness Center, shared his feelings and thoughts about University's significant contribution to his life. While studying at Manas University he was able to upgrade himself in every field such as improving language skills, exchanging cultures, acquaintance with new friends, and so on. Additionally, the graduate pointed he has missed university life.
At the end of the program, participants have taken souvenir photos and enjoyed the marvelous Dombra performance.
Prepared by: Muhammed Ramazan Kurtoglu

Translated by: Adina Rashidova