Meeting of the faculties of theology and arts with the University's rector
On 14th of December the rector of the university professor, Dr. Sebahattin Baljy met with the faculties of theology and arts.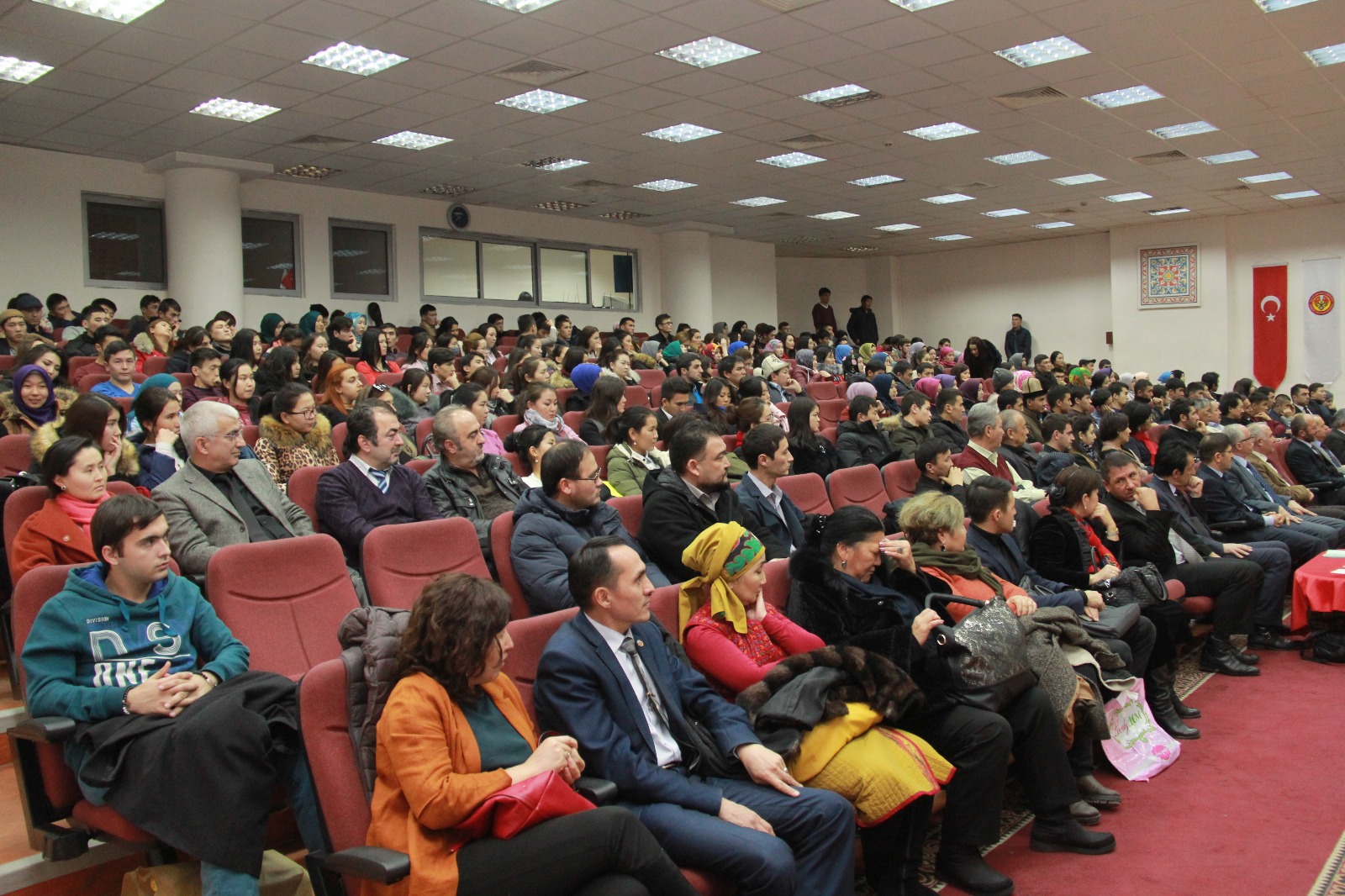 At the meeting, the rector told on the topic of the proper use of time, getting knowledge according to the flow of generation, and on the topic of life that every human deserve. "We will not allow our students due to do evil things due to their low level of knowledge. We prepare not only good professionals, but raise a well-behaved people," said the rector.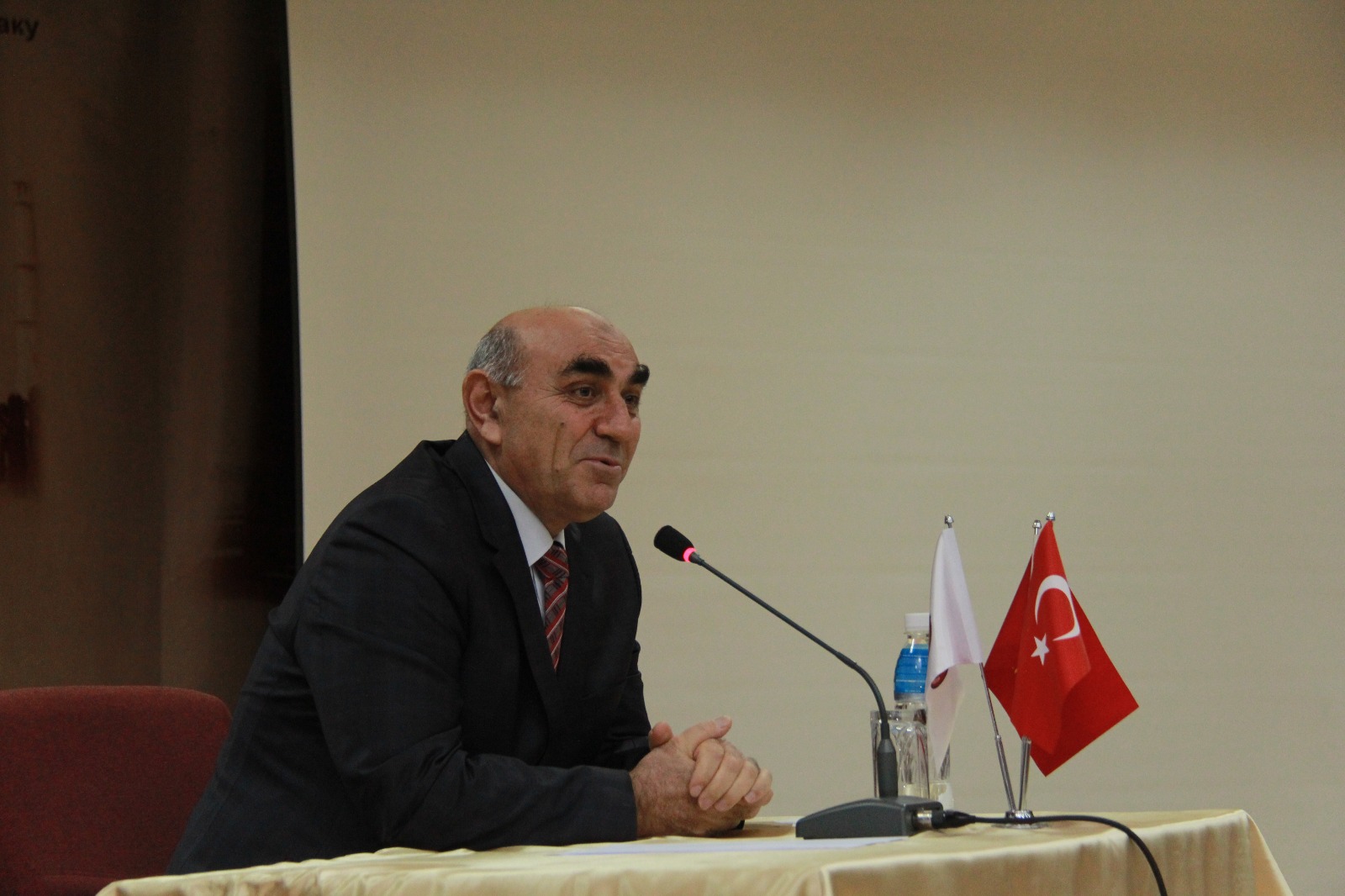 We will remind that last week a meeting was held with the faculty of communication.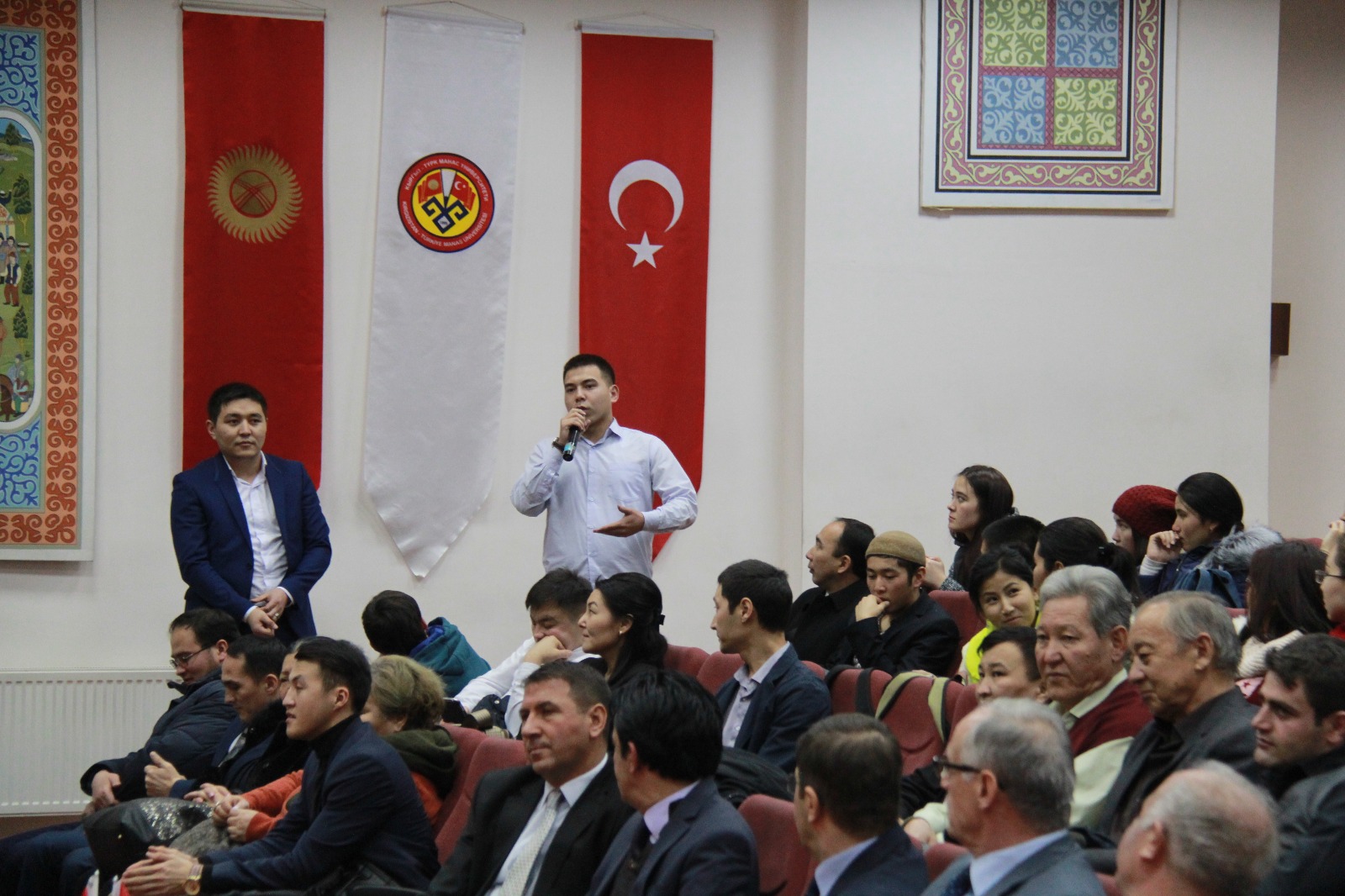 Student portal "Manas LIFE" has produced the following video-quizzes:
1. Is it possible to purchase a modern piano for the Music Department?
Professor, Dr. Sebahattin Baljy: Our university had very many talented students. And for the further development of their potential the modern equipment is very important. And tools, which you use at the moment are also modern ones. But, if you want newer, then we will purchase.
2. Why it is banned to drive in the campus?
Professor, Dr. Sebahattin Baljy: Previously, students and teachers were allowed to enter the territory of the university. A large number of cars at the university pollute the air, thereby injurious to health and make much noise. I believe that since we have a special parking place, no need to park elsewhere. It is only 5 or10 minutes to walk to the university parking space and it is good for health.
3. How music is important for you?
Professor, Dr. Sebahattin Baljy: Like all people, I also love music. I listen to music when I run. It cheers me up.
4. Which Kyrgyz actors do you like?
Professor, Dr. Sebahattin Baljy: I appreciate the talent of every teacher of acting skills department of our university.
5. Can I meet you and talk in private?
Professor, Dr. Sebahattin Baljy: Of course, on Wednesdays and Fridays from 16:30 to 17:30 we can meet.
Prepared by: Adinai Kurmanova
Translated by: Aikel Tashtanbaeva