Miss Manas 2018 is Determined
On March 12 at the cultural center of the Faculty of Arts MISS MANAS 2018 beauty contest took place. At the contest, in total, 8 young ladies tried their strength to be named the prettiest. At the event in his opening remarks the Vice-Rector, Prof. Dr. Anvarbek Mokeyev, spoke on the following: "Our girls are not only focusing on studying, but are demonstrating that they are talented in various respects. And even today I am confident that they will present us their special talents".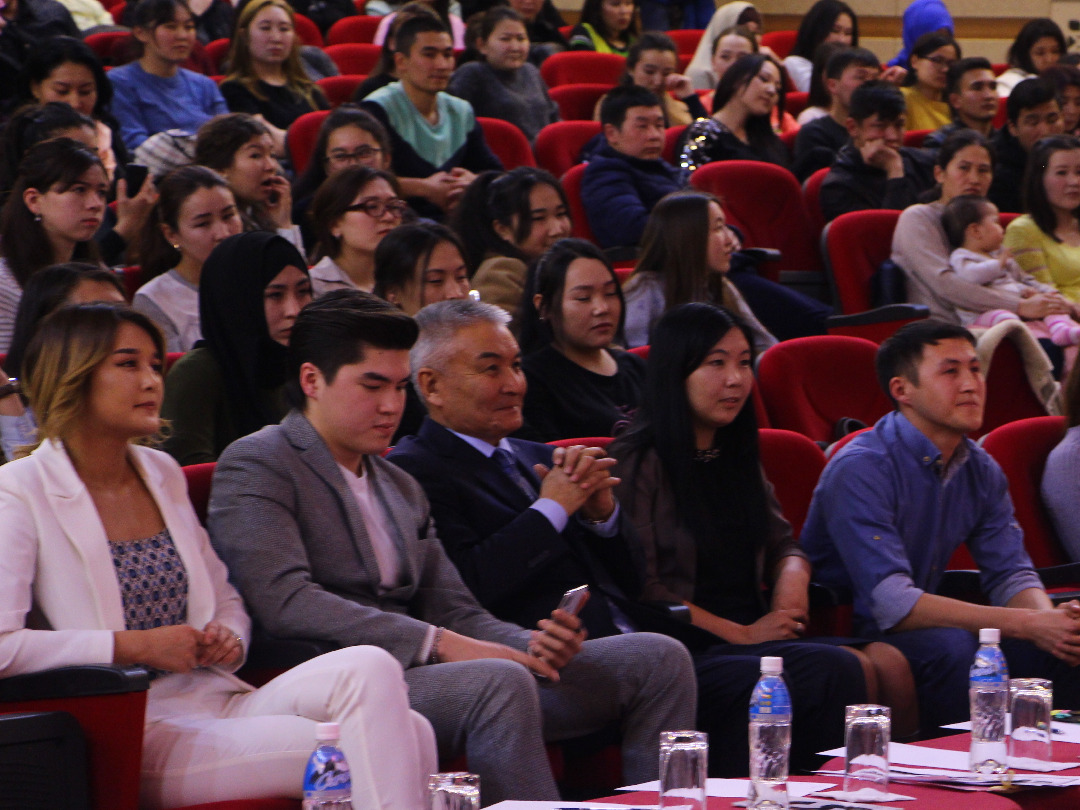 The event was attended by a comedian Janysh Mairambekov, a singer Jan Sabyrov, a member of the Branch of Students and Graduates Affairs, Adilet Kubanychbekov, the Charwoman of the Student Council, Alina Tilekteshova, and the organizer of the contest, Aiana Zhunushakunova.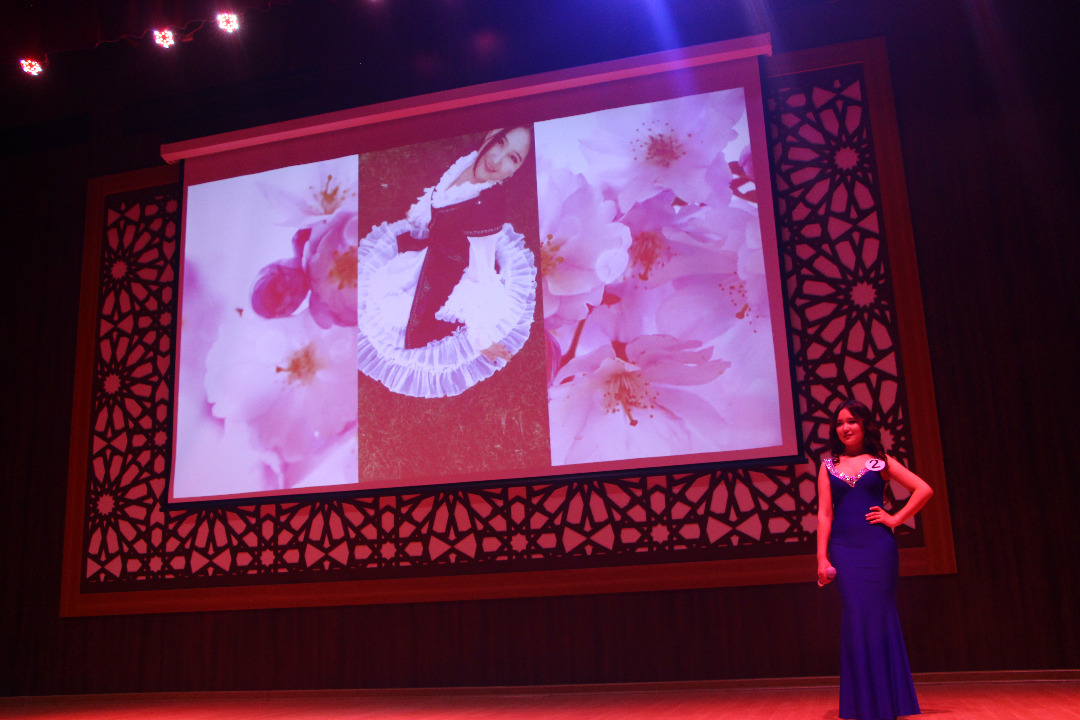 The contest consisted of four steps:
Introduction
Presentation of one's talent
Questions and answers
Runway walk in evening dresses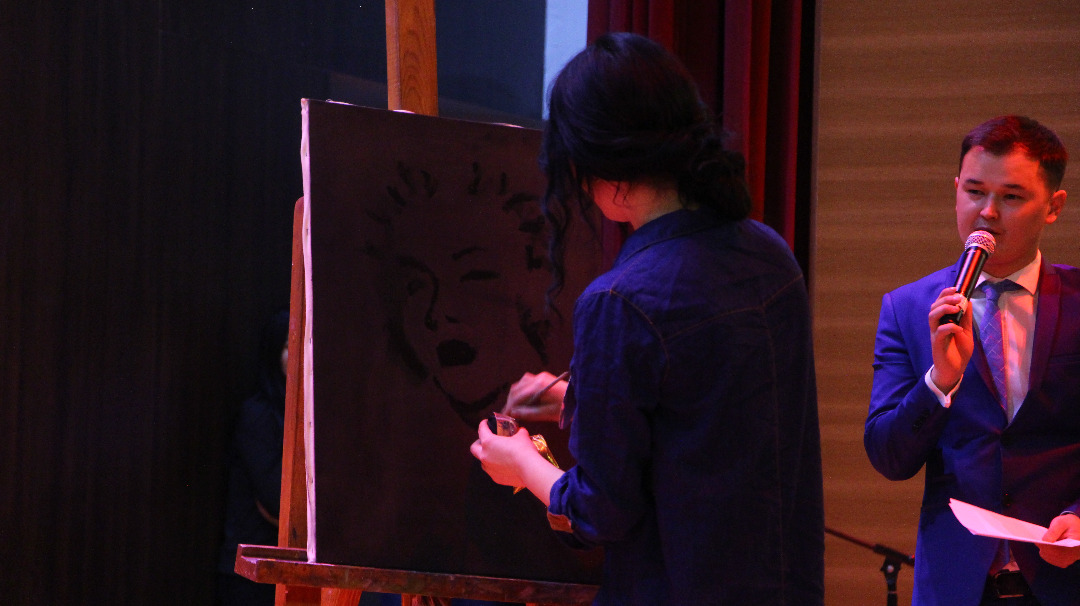 The contestants demonstrated that they are talented in various respects, besides being beautiful young ladies with stately walk and a pleasant smile. They managed to sing, dance, or to draw a picture on spot.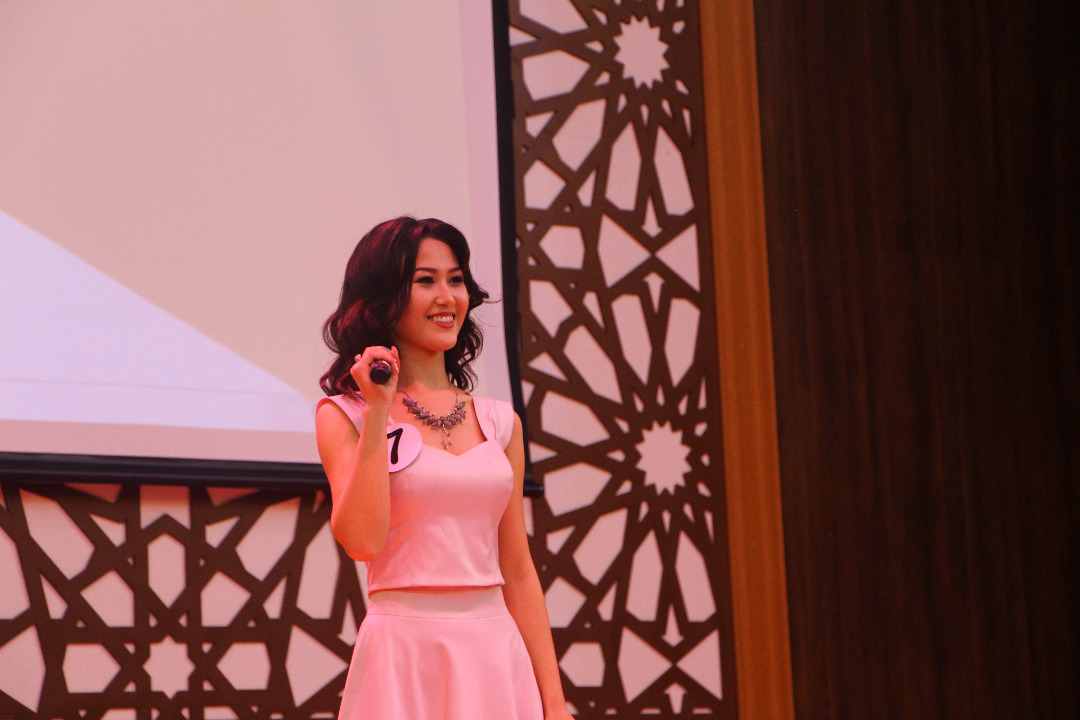 By the judges' decision, a 1st year student of the Department of Finance and Credit, Sabira Jolchiyeva, was named Miss Manas 2018. The crown was handed over by the last year's winner herself. The title of Vice-Miss was won by a 4th year student of the Department of Tourism, Nurzat Alymberdiyeva. Moreover, the participants acquired the following titles based on how they bore themselves on stage:
Miss Grace - Nuria Janybek kyzy
Miss Beauty - Aelita Sultakeyeva
Miss the Viewers Favorite - Myrzaiym Akmataliyeva
Miss Photogenicy - Aisalkyn Bolotbekova
Miss Smile - Kurmanzhan Junusova
Miss Charming – Aidana Satybaldy kyzy
Prepared by Nurzat Kazybekova

Translated by Bermet Kozhoshova