Campaign against Bride Kidnapping
On June 6, 2018 with support from the Ministry of Education of the Kyrgyz Republic; the State Agency for Youth Affairs, Physical Education and Sports; and Enactus Kyrgyzstan, a campaign against bride kidnapping has been carried out.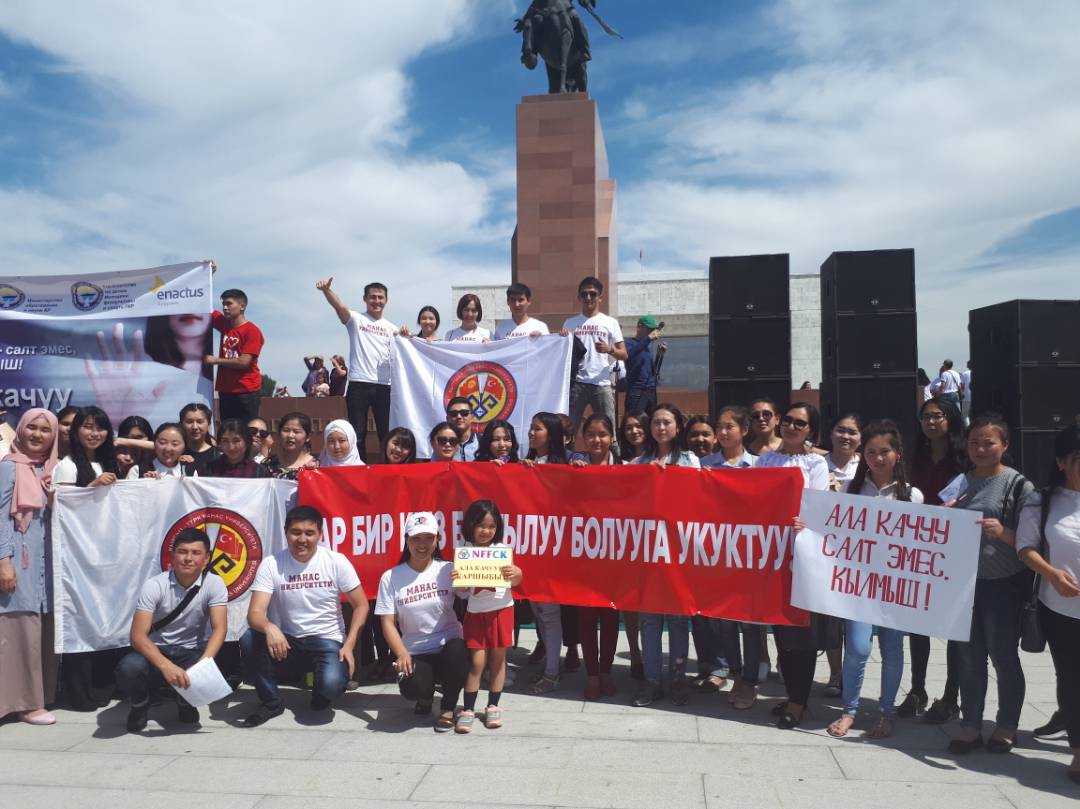 Among the participants were about two thousand students from higher educational institutions in Bishkek. As for Kyrgyz-Turkish Manas University, the Vice-Rector, Prof. Dr. Anvarbek Mokeyev; the Students Affairs Office; the Head of the Branch of Students and Graduates Affairs, Kyial Turdakunova, and students took part in the event.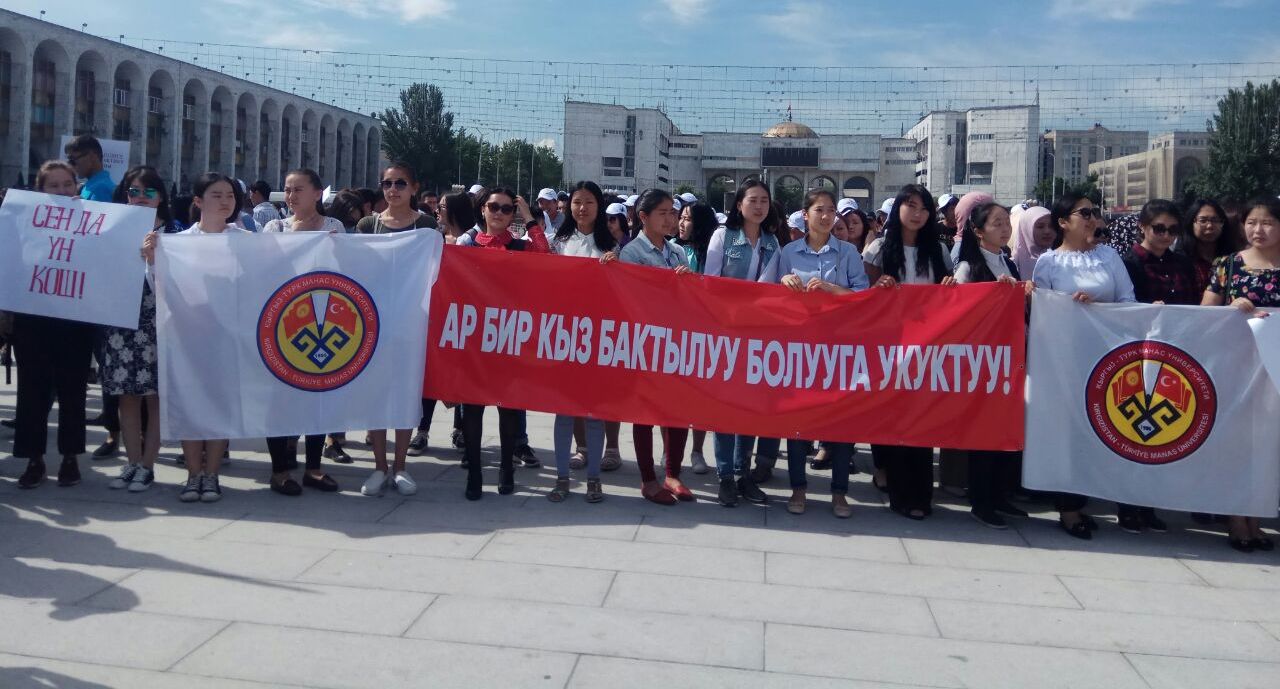 The deputies of the Jogorku Kenesh of the Kyrgyz Republic, Zhanar Akayev, Aisuluu Mamashova, the Country Leader of Enactus Kyrgyzstan, Gulbarchin Suyunova, and representatives of other organizations expressed their views on bride kidnapping during events mentioned above, and encouraged the youth to confront violence against women and bride kidnapping. Speaking on behalf of our students, the Chairwoman of the Student Council, Alina Tilekteshova, commented: "We all must understand that bride kidnapping is not a tradition, but a crime, and we should continue our fight against it. In this struggle we need to be united".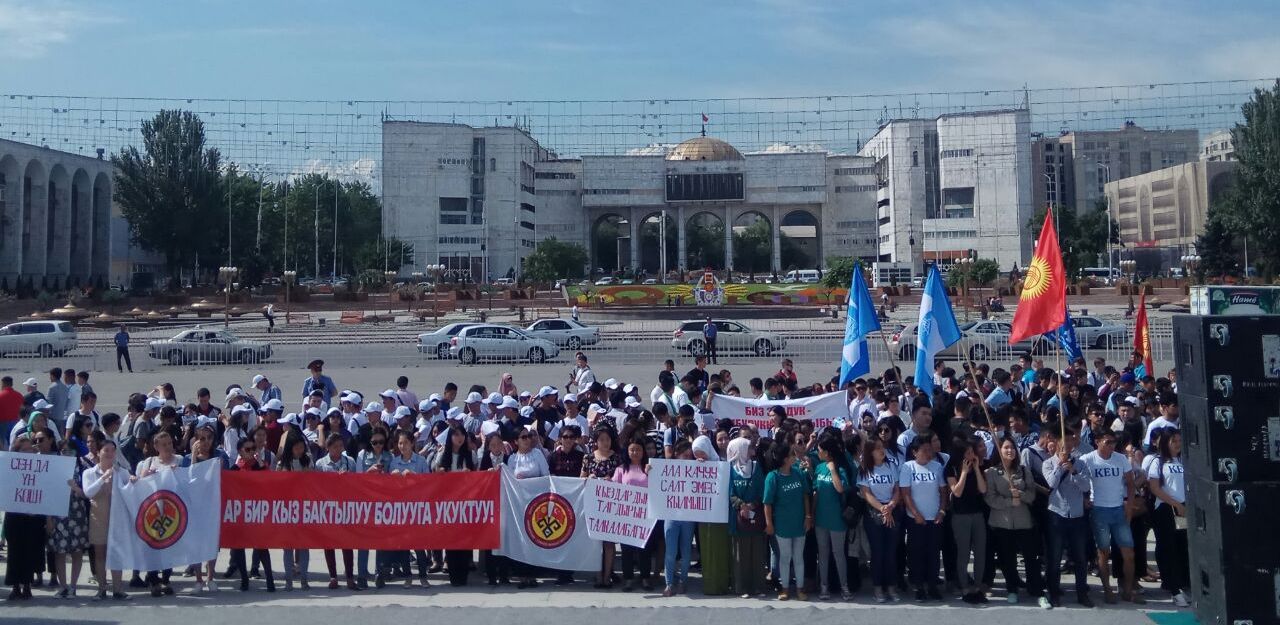 Young people participating in the campaign were holding posters with the words: "We are against bride kidnapping" and "Bride kidnapping is not a tradition, but a crime". The event continued with a concert with the participation of well-known singers. According to the organizers, such activity is to continue not only in Bishkek, but in all the regions of Kyrgyzstan as well.
Prepared by Adinai Kurmanova

Translated by Bermet Kozhoshova