The night of Ahiska Turks was held
On April 12, 2019 Ahiska Turks night was organised by Ahiska Turks students in the conference hall named after K. Tynystanov. The event was visited by President, Vice – President of our university, the representative of the Turkish Republic of Northern Cyprus, leader of the Ahiska Turks diaspora in Kyrgyzstan, teachers and students.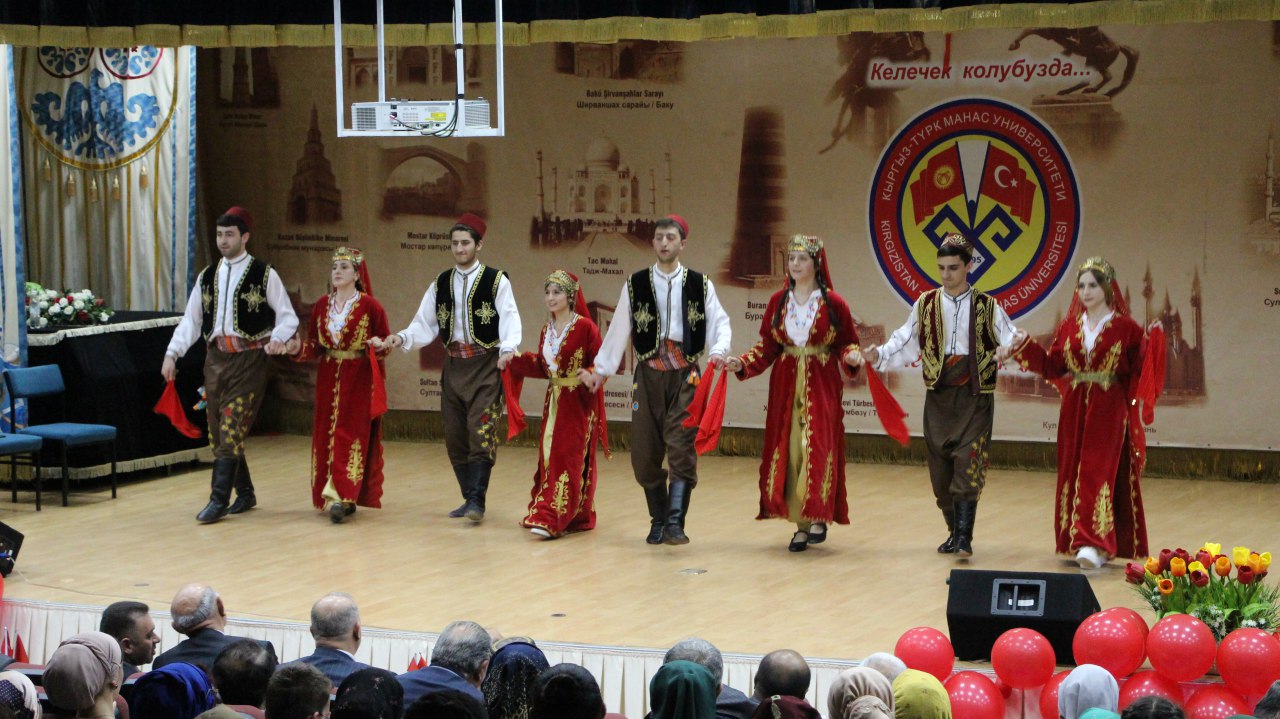 At the opening speech President of our university Prof.Dr. Sebahattin Balcı said: "The language defines who is which nation. We must never forget the history, culture, customs and language. It makes me happy, that this event is organised by young people. The young people are our future; therefore, you should get knowledge. Love knowledge, always try, tomorrow you will definitely get an answer."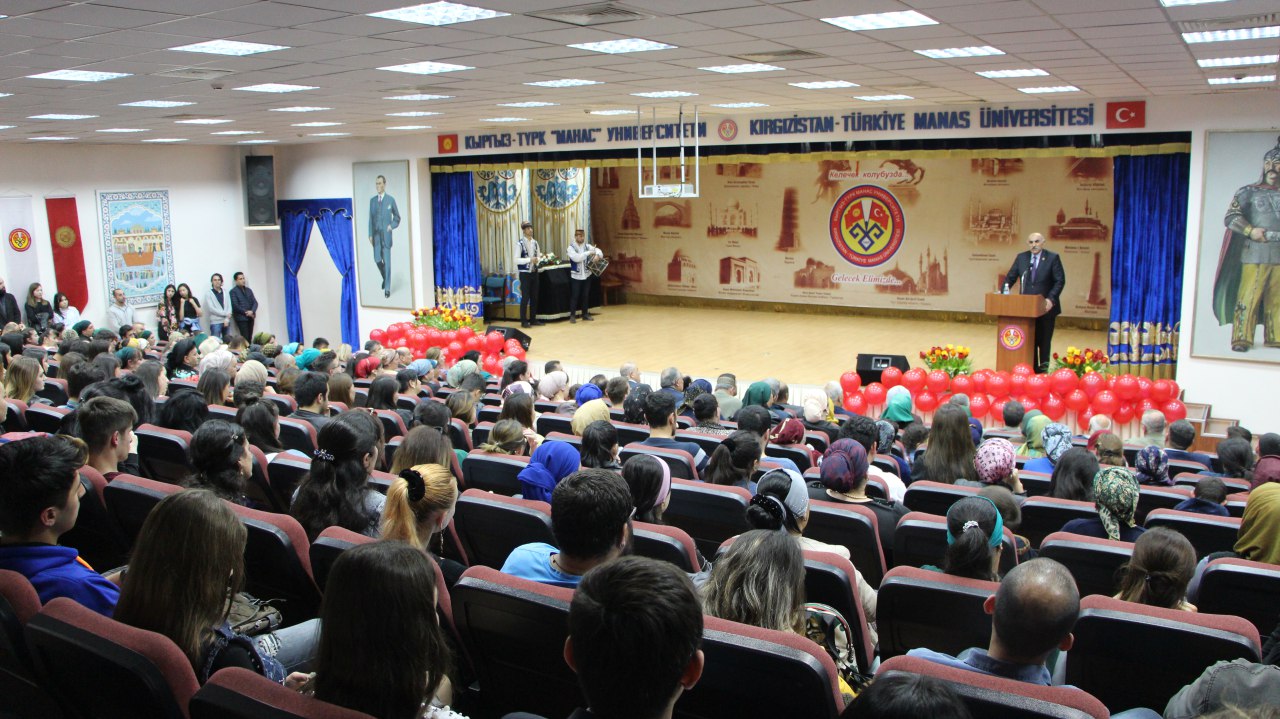 The representative from the Turkish Republic of Northern Cyprus in Kyrgyzstan Atynch Keskin in his speech told: "Ahiska Turks were in one night moved to an unknown place. One lost his parents, one lost father, someone else lost their relatives. But it all left behind, we raised our head again, we become united and show our history and culture to others".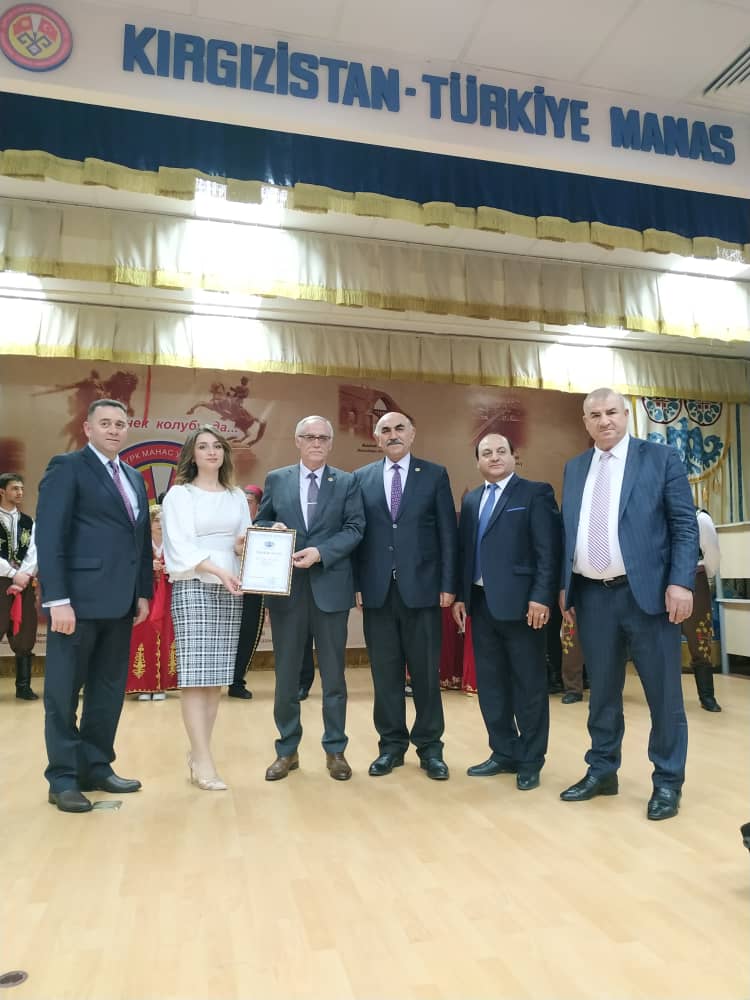 Thus, the leader of the Ahiska Turks diaspora in Kyrgyzstan expressed his gratitude to the organizers, guests and students.
After, a small concert program was shown which was prepared by the Ahiska Turk students.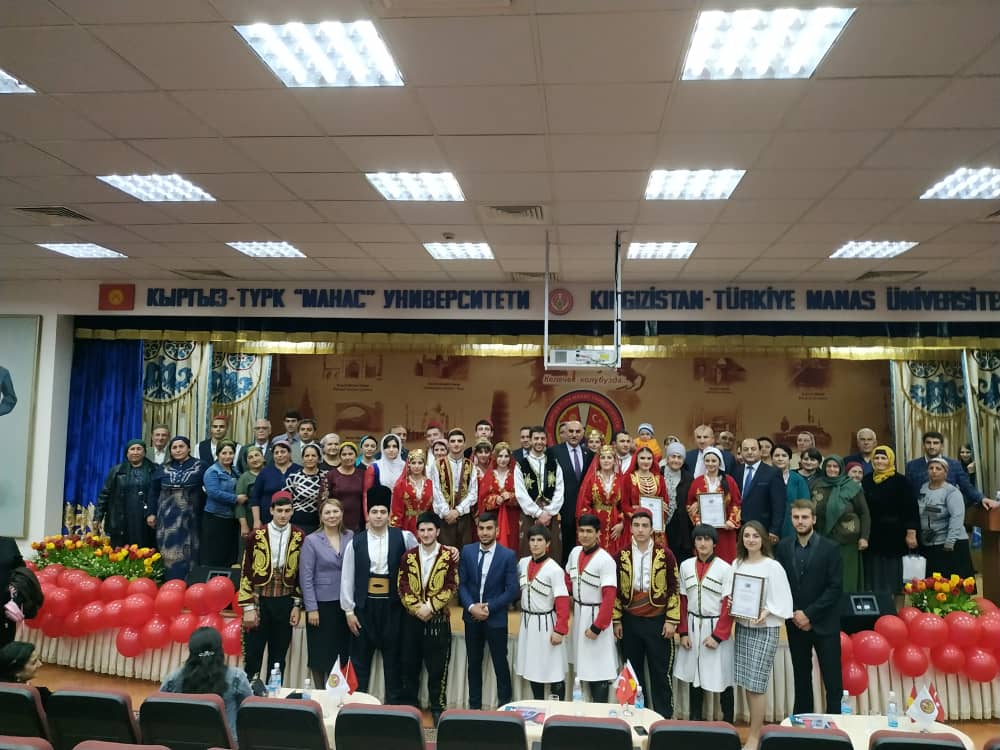 Within the scope of the event, the exhibition of the culture of Ahiska Turks was organized.
Prepared by Melis kyzy Louise

Translated by Timur Bapiev