THE NUMBER OF STUDENTS WHO WANT TO STUDY IN EUROPE IS GETTING MORE
The seminar about IELTS test's opportunities and conditions was organized, comparing to previous years there were more students. The seminar was held on October 23, in the Faculty of Economics and Management.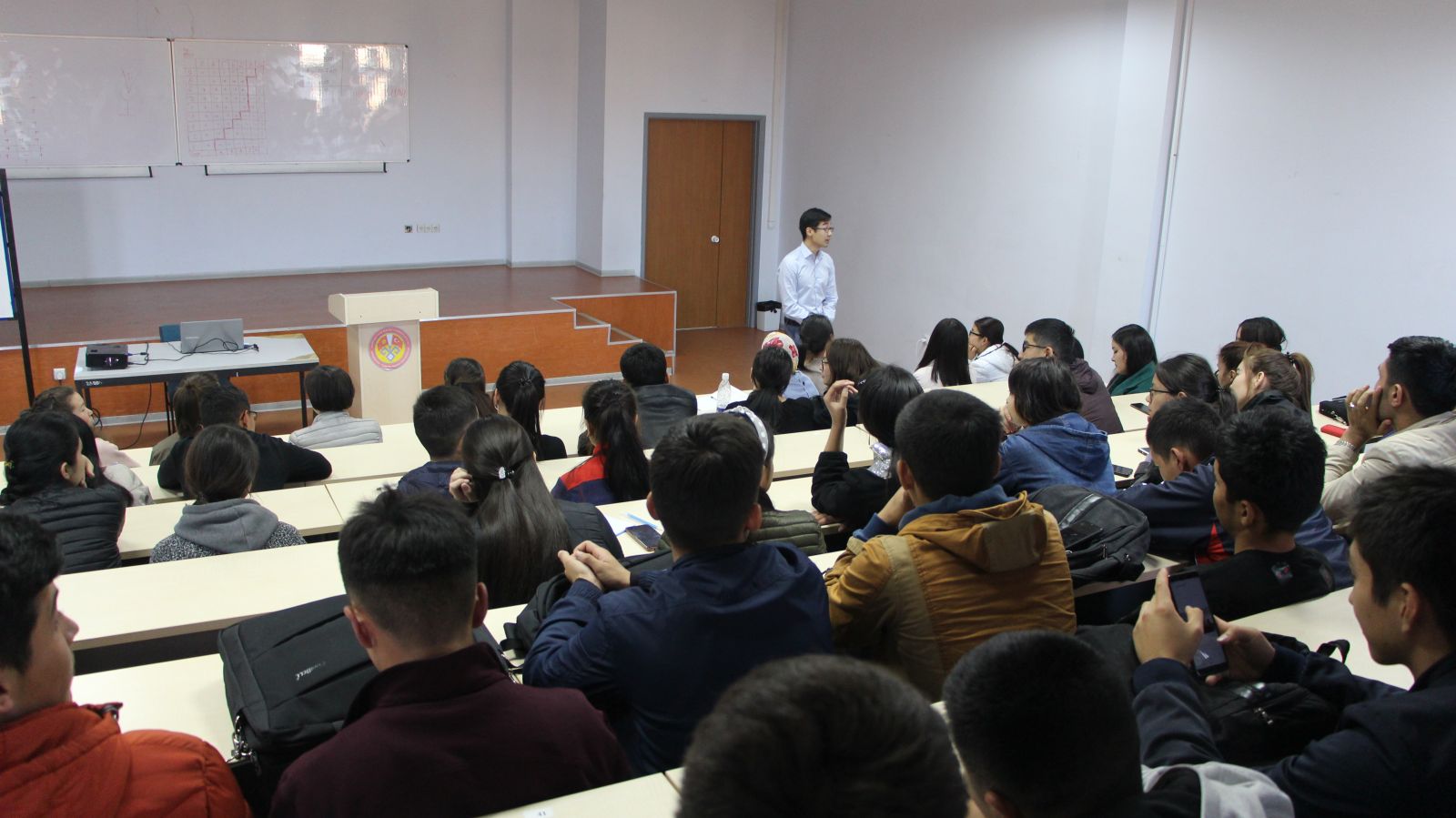 During the event, the main specialities of the test, its structure and conditions were explained, and students got answers on questions concerning them. The seminar was held by the co-worker of the IELTS Test centre Di Innokentiy Sergeevich.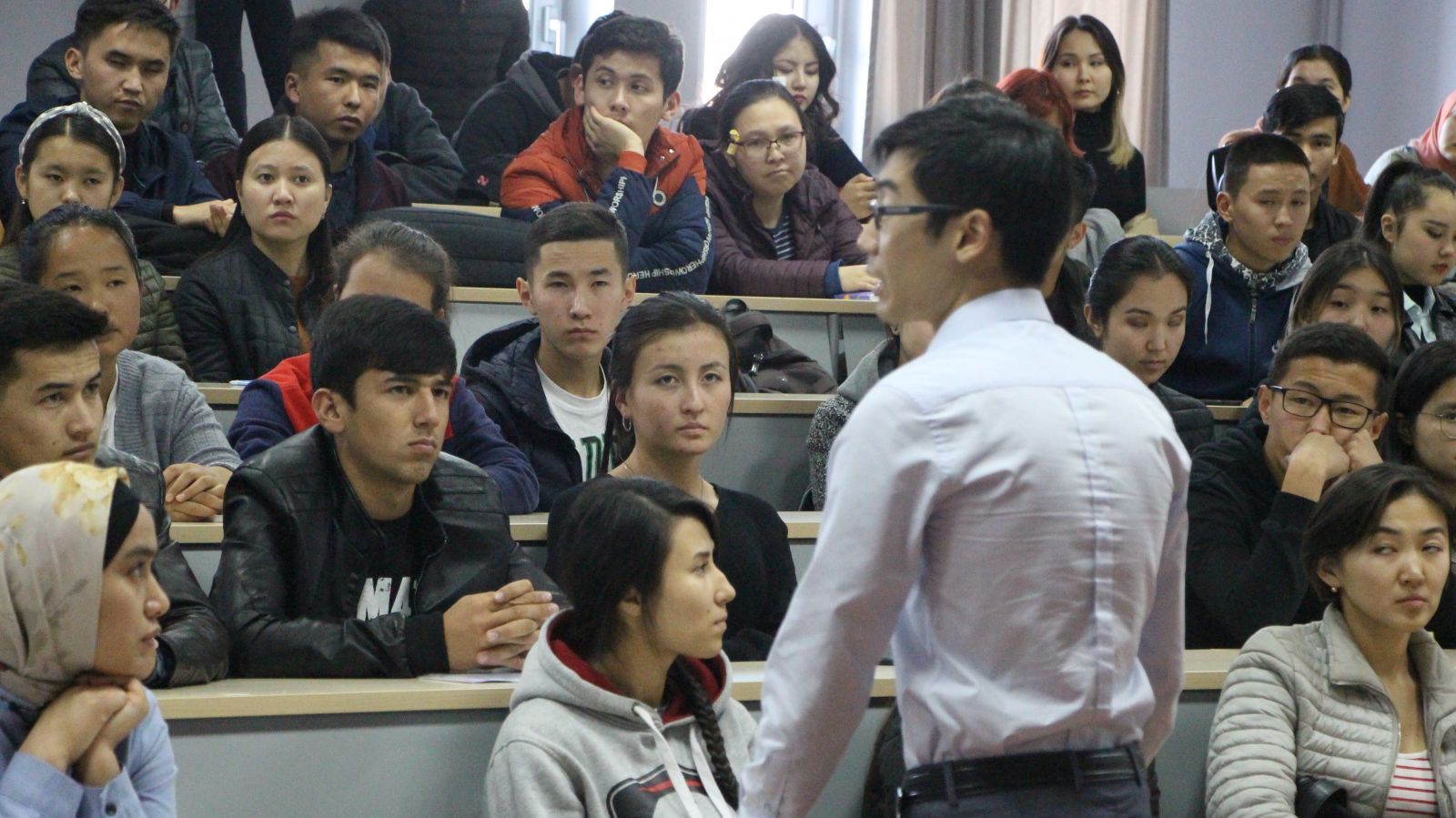 The specialty of the IELTS test is that it tests student's knowledge not by the writing but through alive speaking with him. Test divides for academic test(master's degree to improve knowledge) and general test(to stay and work in Europe).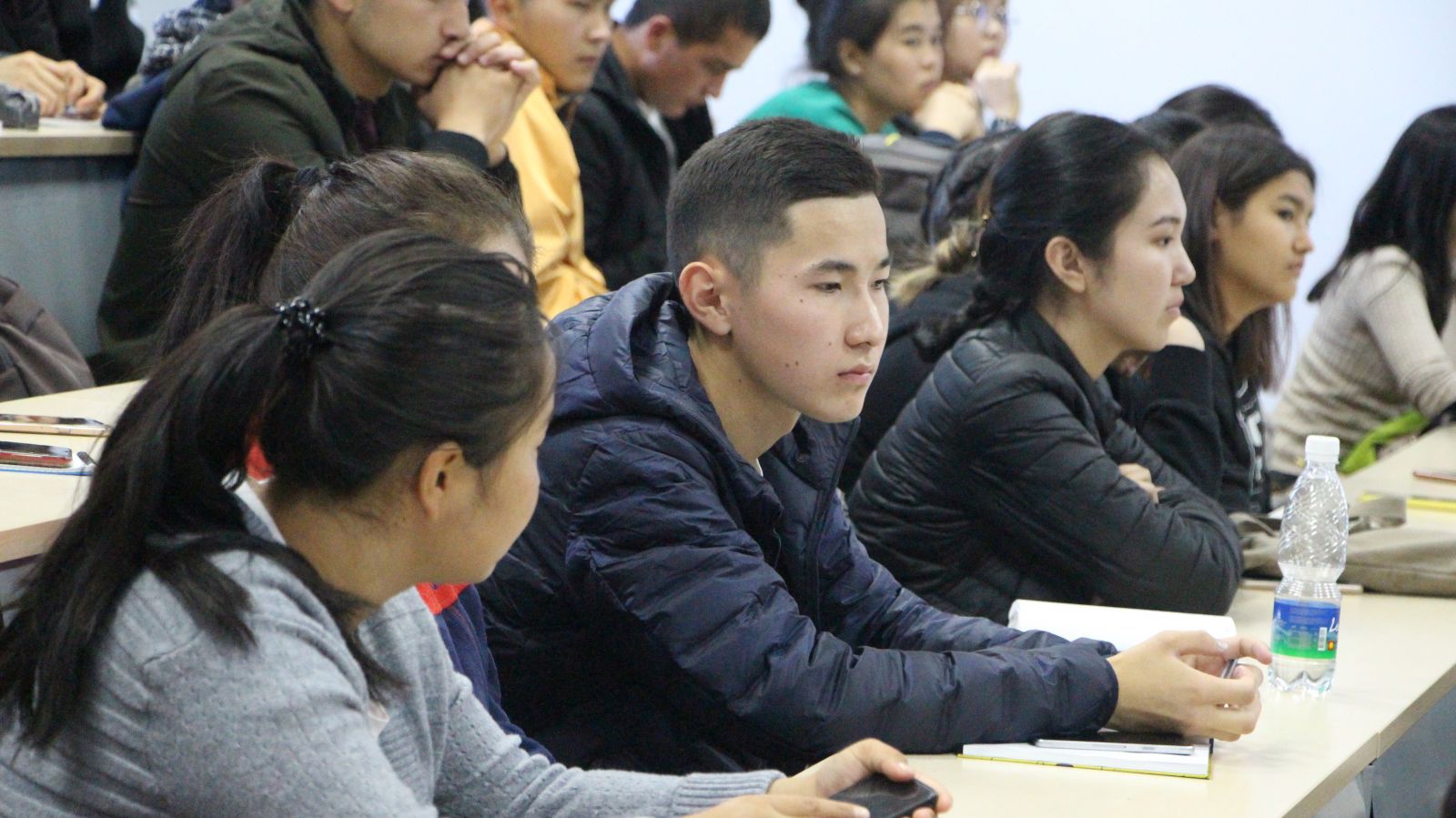 Fourth year student of the English Language and Literature Ermek Esenturov told that: "I want to study master's degree in Europe. I received important information from the seminar. Hopefully, I will register and pass test".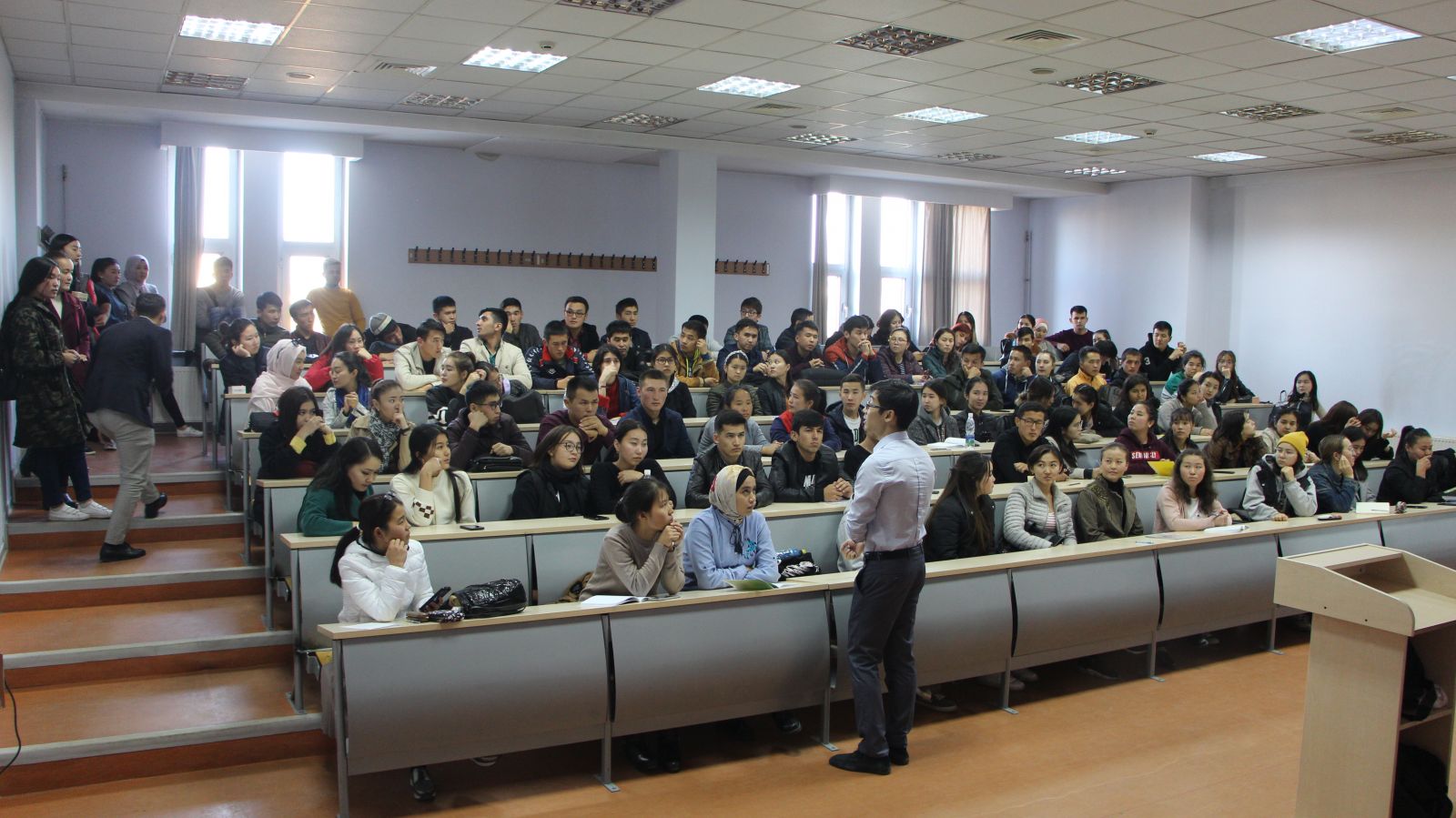 Recall that, the seminar was organised by the Student and Alumni Coordination Branch of the student Affairs department.
Prepared by Aksaamay Nazarbay kyzy
Translated by Timur Bapiev