ECHO OF AUTUMN 2020
Our students received degrees in the International Echo of Autumn 2020 online competition that participants from 20 countries.
Competition was organized in 6-9 November 2020 by the Republic of Turkey Culture and Tourism Ministry and the Kyrgyz Republic Life and Term Fund. Our university has also participated in the competition, and our students have achieved success in the branches of music and painting.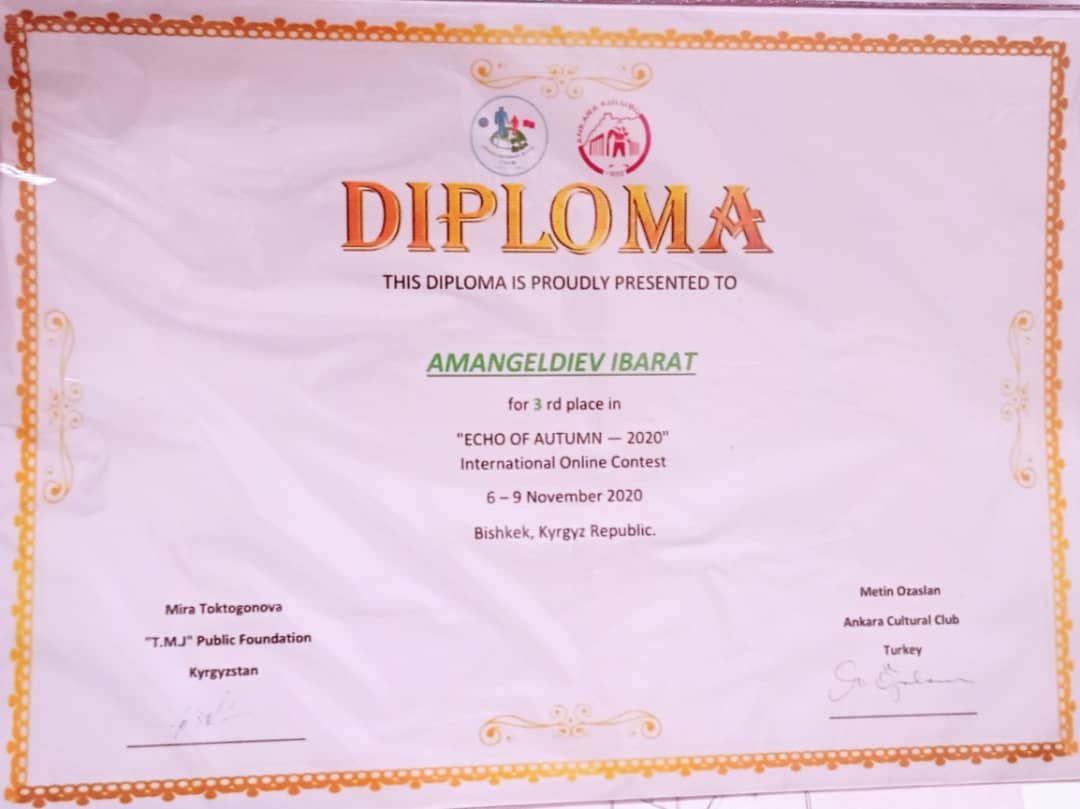 Faculty of Arts Music department 4th class students Meylikan Temirova got the first place, Beksultan Alymbek Uulu got the second place, and Ibarat Amangeldiev who is the third class student of the painting department got the third place.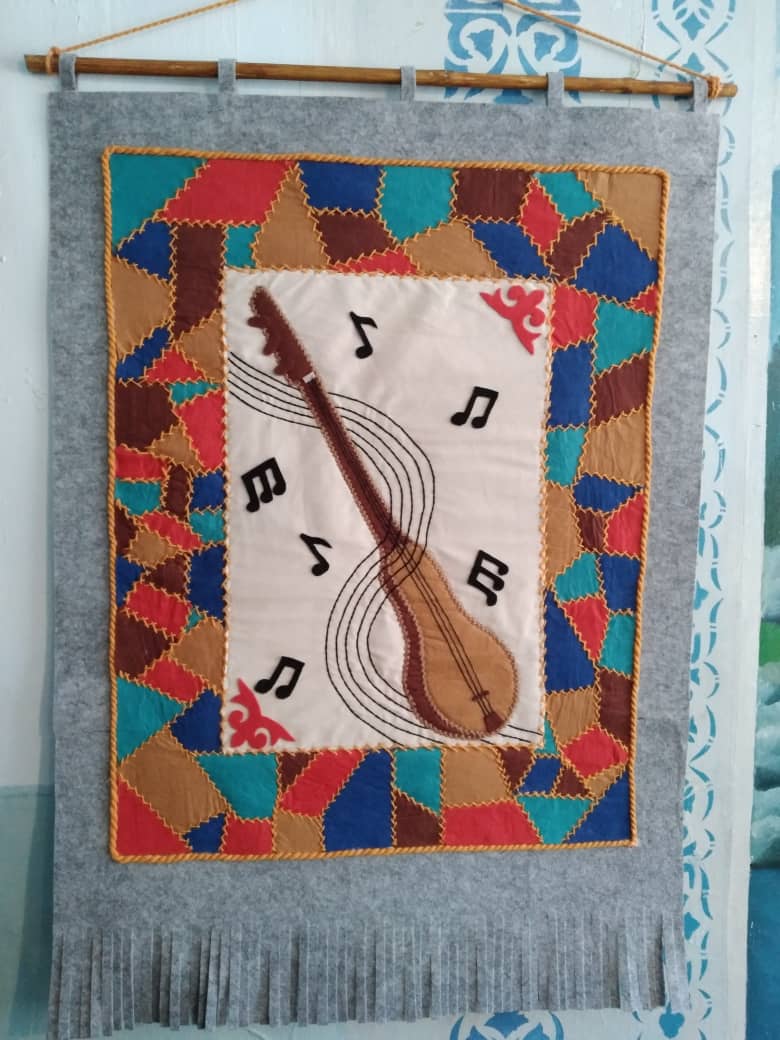 Zhyldyzay Tajieva and Ayika Bedelbaeva, who joined the competition from the handicraft branch, were given special certificates of achievement by the jury.
Prepared by: Saadat Kazakbaeva

Translated by: Nuraida Omurbekova